Crucial Information For Ocean Swimming With Apple Watch
Open water swimming with an Apple Watch in salt water can be a great experience, but there are a few things you should know to ensure that your device remains in good condition and that you get the most out of its features.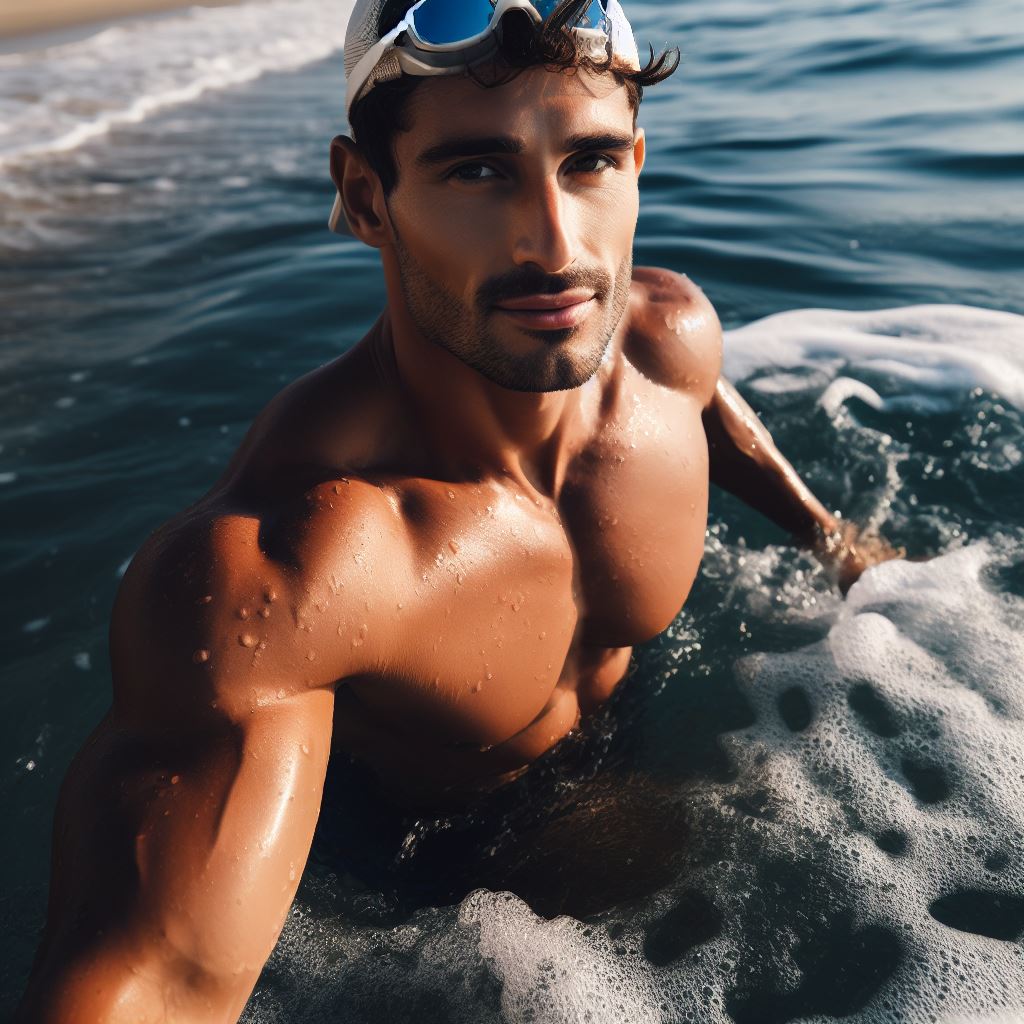 Open Water Swimming With An Apple Watch
Swimming is a great form of exercise because it provides a full-body workout that improves cardiovascular fitness, builds strength, enhances flexibility, and is low-impact on joints, making it suitable for people of all ages and fitness levels.
Swimming in the ocean with your Apple Watch offers the added benefits of natural resistance from waves and currents, which can increase the intensity of your workout and help improve balance and coordination. Additionally, the ocean environment can be mentally refreshing and provide a unique sense of relaxation and connection to nature.
I highly recommend safely swimming in open water. Open water swimming is great because you have a ton of room to swim as far and as fast as you want. Swimming in a pool requires staying in a lane and constantly turning around when you reach the end of the pool. Swimming in a lake or ocean means you can just swim as long and as far as you are safely able to.
Apple Watch models with a water resistance rating of 50 meters are designed to withstand swimming in both fresh and saltwater. This means an undamaged watch is water resistant enough for swimming. However, even though you see people swimming in Apple Watch commercials, Apple does not provide a warranty for water damage! What this means is if there is a crack of some kind in your watch and water gets into the watch, Apple will not cover any damage to your Apple Watch.
Read on for precautions you can take to make sure you do not damage your Apple Watch when swimming.
Swimming In Salt Water With An Apple Watch
Swimming in salt water is an even greater danger to your Apple watch. Salt water can potentially damage an Apple Watch if proper precautions are not taken. Salt water can be corrosive, and prolonged exposure to it can harm the device.
So for ocean swimming with an Apple Watch you need to worry about both water damage and salt corrosion. Long term exposure to salt and wear down the water protections of an Apple Watch, making it more susceptible to water damage.
The good new is I have been swimming in the ocean with my Apple Watch three to four times a week for a few years now and my watch has no damage.
To minimize the risk of damage when swimming in salt water with your Apple Watch:
Wear a water resistant case: A water resistant case will add an extra layer of protection to your Apple Watch when swimming. A case along with the Apple Watch's built in water protection is going to make it really hard to damage your watch.
Rinse After Use: Always rinse your Apple Watch with fresh water after swimming in salt water to remove any salt or minerals that may have accumulated on the device. If you do have a case around your watch, take it off after swimming to clean off any salt that may have gotten into the case.
Check Seals and Gaskets: Periodically inspect the seals and gaskets of your Apple Watch and its case to ensure they are in good condition. Damaged seals can compromise water resistance.
Use Water Lock: Activate Water Lock mode on your Apple Watch before swimming to prevent accidental touches and water entry. This will turn on automatically when you start an open water fitness workout on the watch. This can help protect the device.
Avoid High Water Pressure: Avoid activities that involve high water pressure, such as diving or water skiing, as they may exceed the watch's water resistance capabilities. If you do plan on doing something with high pressure, add a suitable case or some other protection to the watch.
Taking these precautions should help protect your Apple Watch while swimming in salt water. I've been swimming for years with my watch and it's in great shape.
The Best Apple Watch Case For Open Water Swimming
The best waterproof Apple Watch case is the Catalyst. It's high quality and water proof using a silicone cover around your watch. This prevents water from getting to the watch but allows you to use all the watch functionality like checking heart rate, using the side button and crown and the touch screen. It's the case I use and trust. Just make sure you get the correct size case for your watch.
Your watch is an expensive piece of hardware, don't cheap out on a case for it.
I think the most important and least intuitive thing to know about swimming with a watch is that if you are using an Apple Watch case while swimming in salt water you need to clean inside the case. Most water resistant cases will let a little bit of water get in, and that is usually enough for a salt build up to start corroding your watch.
A corroded Apple Watch will loose its water resistance and some of its functionality. Things like the side button may stop working or get stuck. Once salt corrosion has taken place on an Apple watch there is little you can do. If the corrosion is really minor some vinegar might help, or even simply running some fresh water over the corrosion. But if the corrosion is more serious there isn't much you can do.
So go ahead and open water swim with your Apple watch. Swimming in the ocean or sea is not a problem as long as you take the above precautions. Apple makes solid products and they are durable, but not invincible.