TDEE and BMR Calculator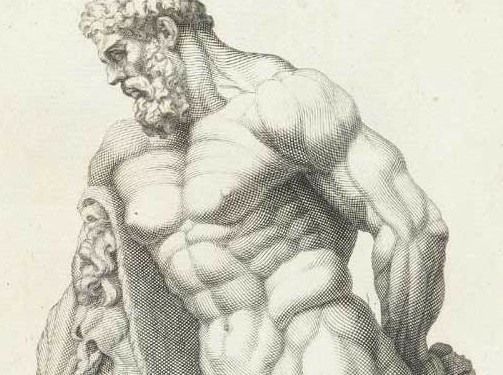 Enter Your Information:
Male
Female
Units: Imperial Metric
Age: Years
Weight: lbs
Height: ft in
Activity Amount:
Little or no Exercise/ desk job
Light exercise/ sports 1 – 3 days/ week
Moderate Exercise, sports 3 – 5 days/ week
Heavy Exercise/ sports 6 – 7 days/ week
Very heavy exercise/ physical job/ training 2 x/ day
Calculate
BMR: 0 calories
TDEE: 0 calories
Protein: 0 g
Fat (minimum): 0 g
How this TDEE Calculator Works
This TDEE and BMR calculator will give you a good estimate as to how many calories you must eat in a day to maintain your current weight. All TDEE calculators are just estimates, but they are a great starting point if you are unsure how much you should eat. With this information you can then plan how many calories to eat to lose weight or to gain weight.
The Basal Metabolic Rate (BMR) is how many calories you must consume to maintain your current body weight if you did absolutely nothing all day. If you are bed ridden, this is how much you must eat to maintain your weight.
The Total Daily Energy Expenditure (TDEE) is how many calories you must consume to maintain your current weight with your current activity level. Even those who work a desk job move around enough so that their TDEE is higher than their BMR. The TDEE is the number of calories you need to consume to keep your current body weight.
The more active you are the more muscle you have. Proteins are the building blocks for muscles and someone who is more active is going to need not only more calories, but also more protein. The above protein figure is equal to about 18% of your daily calories. Thats a tiny bit more than what is recommended to most people. If you are attempting to build muscle or if you are attempting to lose fat while maintaining lean muscle, you should increase this. It would be a perfectly good idea to double the above number if you are lifting heavy weights on a regular basis and attempting to gain muscle. Same for those who are looking to lose fat without losing muscle.
Scientific studies have shown a link between changes in kidney functions and a large, rapid increase in protein intake. Because of this, if you plan to consume protein at a much higher rate than the calculated number above, make sure to start with a gradual increase in protein intake. If you have kidney damage you should talk to a doctor and probably avoid high protein diets. Otherwise there is no scientific link between too much protein and health risks. The calculated number is a good amount to strive for, but some people may want to increase this, depending on their goals.
A healthy human body needs at least 20% of their calories to come from fats. Fats play important roles in maintaining a strong, healthy body. The above calculated number is 20% of the daily calories and should be the minimum amount of fats consumed. Depending on your goals you may want to increase this amount. For example, those who are on a cut may want to increase the amount of fats they eat and decrease the amount of carbs they eat, especially on rest days. Trans fats should always be avoided.
Any TDEE calculator is going to be an estimate. We all vary in different ways, and there is no single formula which will apply to all of us. The above numbers should be a starting point. They can be useful when starting to build muscle or when starting a weight loss diet. Once you have a starting point it is up to you to monitor your body and see if the amount of calories you consume is working. If you are not getting closer to your goals you will need to make adjustments. A good rule of thumb for weight gain or loss is to aim for a pound a week, which is equal to about 3500 calories. This means that you should either add or subtract 500 calories to your TDEE. This will lead to a steady, healthy rate of weight gain or weight loss.
Weight loss or gain is simple. To lose weight, eat less than your TDEE. To gain weight eat more than your TDEE. That's all there is to it.