Can Swimming Build Muscles?
Swimming is a popular recreational activity and competitive sport that offers numerous health benefits. It is not only an excellent form of cardiovascular exercise but also provides a full-body workout. One question that often arises is whether swimming can help build muscles. In this article, we will explore the relationship between swimming and muscle development. We will see if swimming can build muscles.
The Science Behind Swimming and Muscle Building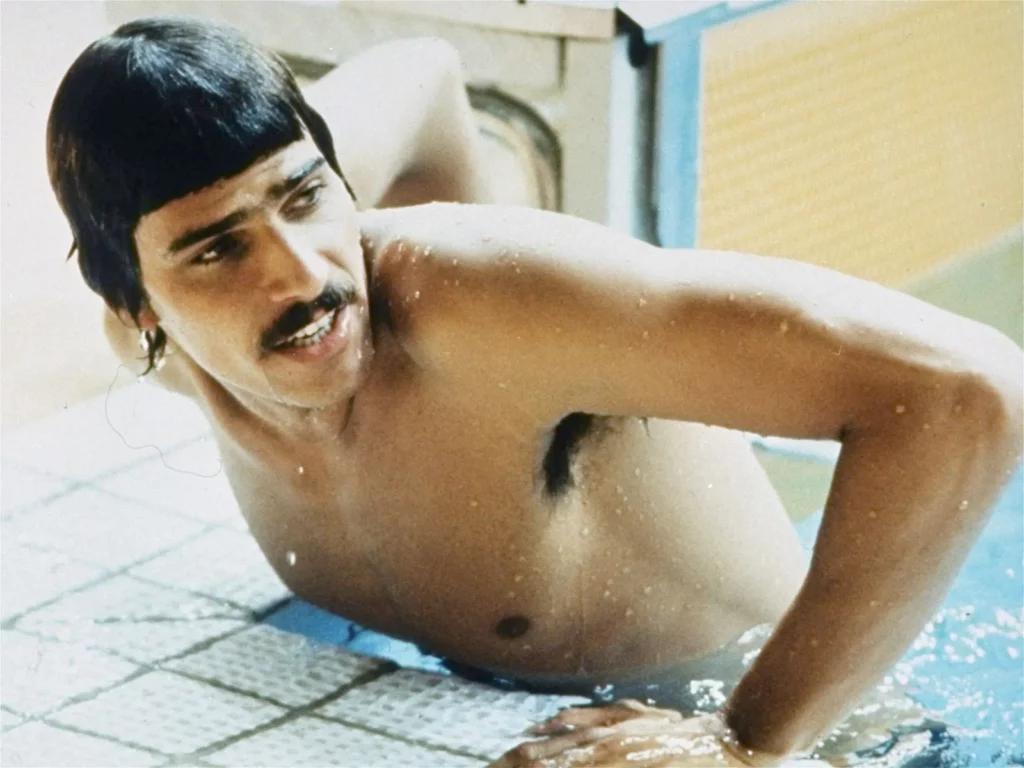 Swimming is a unique exercise because it engages almost all major muscle groups in the body. Unlike other forms of aerobic exercise, swimming requires constant resistance against the water, which helps to strengthen and tone muscles. Thus swimming can work many more muscles than most other forms of exercise. But will swimming build muscles?
Upper Body Muscles
When you swim, your arms and shoulders perform repetitive movements against the resistance of the water. This action targets the muscles in your arms, including the biceps, triceps, and deltoids. The constant pulling and pushing motions in swimming can lead to muscle development in these areas, giving you stronger and more defined upper body muscles.
Core Muscles
Swimming also engages the core muscles, including the abdominals and back muscles. To maintain proper body alignment and balance in the water, you must activate your core muscles. The continuous contracting and stabilizing of these muscles during swimming contribute to strengthening and toning your core.
Lower Body Muscles
While swimming predominantly utilizes the upper body, it also involves the lower body muscles. Kicking movements in swimming work the muscles in your legs, including the quadriceps, hamstrings, and calves. The resistance provided by the water helps to build strength and endurance in these muscles.
Benefits of Resistance Training in Water
Swimming stands out as an excellent form of resistance training due to the properties of water. The water's density provides natural resistance, making every movement more challenging compared to exercises performed on land. This increased resistance leads to greater muscle activation and can result in notable muscle development over time.
Moreover, water's buoyancy reduces the impact and stress on joints, making swimming a low-impact exercise suitable for people of all ages and fitness levels. This aspect is particularly beneficial for individuals recovering from injuries or those with joint-related conditions.
Aerobic and Anaerobic Benefits
Swimming not only builds muscles but also offers both aerobic and anaerobic benefits. Aerobic exercise, such as swimming, helps improve cardiovascular fitness, endurance, and overall lung capacity. It promotes the efficient circulation of oxygen throughout the body, leading to better energy production and enhanced endurance.
On the other hand, swimming also involves anaerobic efforts during shorter bursts of high-intensity swimming or sprints. These anaerobic exercises contribute to muscle growth by promoting the release of growth hormone, which aids in muscle repair and development.
Whole-Body Engagement
One of the significant advantages of swimming for muscle building is that it engages multiple muscle groups simultaneously. Unlike exercises that isolate specific muscles, swimming requires coordination and synchronization of the entire body, leading to a comprehensive workout.
The continuous resistance provided by the water challenges various muscle groups, including the chest, back, arms, shoulders, core, and legs. This holistic engagement promotes balanced muscle development throughout the body, enhancing overall strength and symmetry.
Variation and Progressive Overload
To optimize muscle building through swimming, it is important to incorporate variation and progressive overload into your workouts. Varying your swimming strokes, such as freestyle, backstroke, breaststroke, or butterfly, allows you to target different muscle groups and prevent muscle adaptation.
Additionally, progressive overload is essential for continued muscle growth. By gradually increasing the intensity, duration, or resistance in your swimming sessions, you can consistently challenge your muscles and stimulate further development.
Intensity and Technique Matter
To maximize muscle building potential through swimming, it is essential to consider intensity and technique.
Intensity
The intensity of your swimming workouts plays a significant role in muscle development. To build muscles, you need to challenge your muscles by increasing the resistance and workload. This can be achieved through various methods, such as swimming faster, incorporating interval training, or using swimming aids like resistance bands or weights.
Technique
Proper swimming technique is crucial for effective muscle engagement. By maintaining proper form and technique, you can ensure that you are effectively targeting the desired muscle groups. Additionally, swimming with correct technique reduces the risk of injuries and enhances overall performance.
The Swimmer's Body Myth
The idea of a "swimmer's body" often conjures images of lean and toned physique. While swimming can help build muscle and promote overall strength and endurance, it is important to note that individual body types and genetics also play a significant role in body composition. Achieving a specific body type solely through swimming may not be realistic for everyone.
Swimmer Bodybuilding
Bodybuilders typically engage in a variety of exercises and training techniques to achieve their desired muscle size and definition. While swimming is a great form of exercise for overall fitness and muscle development, it is not commonly considered a primary activity for bodybuilders. Bodybuilders typically focus on specific resistance training exercises, such as weightlifting, to target and isolate specific muscle groups.
That being said, some bodybuilders may incorporate swimming into their training routine for its cardiovascular benefits or as a means of cross-training. Swimming can provide a low-impact, full-body workout that can help improve cardiovascular fitness and aid in muscle recovery. It can also serve as a refreshing and enjoyable alternative to their regular training activities.
However, it's important to note that swimming alone may not be sufficient for bodybuilders to achieve the significant muscle mass and definition typically associated with their sport. Bodybuilding requires a specialized approach that involves progressive resistance training, tailored nutrition, and specific training techniques to optimize muscle growth and aesthetics.
Beginner Swimming Exercise Routine for Muscle Building
So swimming sounds great, but can swimming build muscles? If you're a beginner looking to build muscles through swimming, this exercise routine is designed to help you get started. Remember to warm up before each session and consult with a swimming instructor if you're unfamiliar with proper swimming techniques. This routine is focused on building muscles through swimming. It is not focused on making you a faster or better swimmer, though it will likely help in that area also.
Warm-up (5-10 minutes)
Begin your swimming muscle gain workout with a warm-up to prepare your muscles and joints for exercise. You can start with a few minutes of light swimming, gradually increasing your intensity. Incorporate different strokes, such as freestyle, backstroke, or breaststroke, to engage various muscle groups.
Main Set (30-40 minutes)
The main set of exercises will focus on building muscle strength and endurance. Perform each exercise for the recommended number of repetitions or time, and take short breaks between sets to recover.
Pull-ups (3 sets of 10 repetitions)
Hold onto the pool edge or use a pull-up bar if available.
Pull your body up, focusing on engaging your back and arm muscles.
Lower yourself back down in a controlled manner.
Kickboard Kick (4 sets of 25 meters)
Hold a kickboard out in front of you.
Engage your core muscles and kick your legs while holding the kickboard.
Maintain a steady and consistent kick throughout the set.
Freestyle Sprints (6 sets of 50 meters)
Swim freestyle with maximum effort for 50 meters.
Rest for 30 seconds to 1 minute between each sprint.
Focus on maintaining proper form and engaging your arm, shoulder, and core muscles.
Breaststroke Pull (3 sets of 10 repetitions)
Perform breaststroke arm movements without the leg kick.
Focus on engaging your chest, shoulders, and back muscles during each pull.
Flutter Kicks (4 sets of 25 meters)
Hold onto the pool edge and extend your body horizontally.
Perform flutter kicks with your legs, focusing on engaging your leg muscles.
Maintain a steady and controlled kick throughout each set.
Cool-down (5-10 minutes)
Finish your swimming routine with a cool-down to gradually decrease your heart rate and stretch your muscles. Swim at a relaxed pace, incorporating different strokes and focusing on deep breathing. Take this opportunity to stretch your major muscle groups gently.
Tips for Effective Swimming Muscle Gain
Progressive Overload: As you get stronger and more comfortable in the water, gradually increase the intensity, duration, or distance of your exercises to continue challenging your muscles.
Proper Technique: Focus on maintaining proper swimming technique and form to effectively engage your targeted muscle groups and reduce the risk of injury. Seek guidance from a swimming instructor if needed.
Consistency: To see progress, it's important to swim regularly. Aim for at least 2-3 swimming sessions per week to allow your muscles time to recover and adapt.
Nutrition and Rest: Fuel your body with a balanced diet rich in protein, carbohydrates, and healthy fats to support muscle growth. Additionally, ensure you get adequate rest and recovery to allow your muscles to repair and grow.
Remember, building muscle takes time and dedication. Be patient, listen to your body, and enjoy the process of improving your strength and fitness through swimming.
Conclusion
Swimming is an excellent form of exercise that can contribute to muscle development. By engaging both upper and lower body muscles, as well as the core, swimming offers a comprehensive full-body workout. However, to build muscles effectively, it is important to incorporate intensity and technique into your swimming routine. Remember that achieving a specific body type depends on various factors, and individual results may vary.
So, if you're looking for an enjoyable and impactful way to build muscles while engaging in a low-impact activity, grab your swimsuit and head to the pool. Dive into the world of swimming and witness the transformation of your body as you embark on this rewarding fitness journey.
Keywords: swimming muscles, swimming build muscle, swimmer body build, swimming exercise routine