Blender Recommendations For Any Budget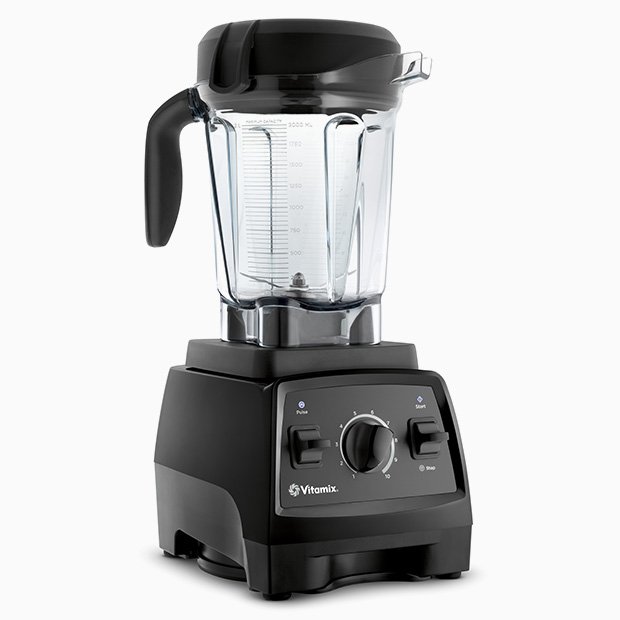 A blender is an essential kitchen appliance. It is what you use to make smoothies, soups, spreads (like hummus), salsa and plenty of other foods. A good blender will save you time and money and make cooking easier.
There are a lot of blenders out there, and choosing the right one can be difficult. I love smoothies and love trying new blenders. As my budget increased, I have upgraded my own blender. I have gifted blenders, borrowed blenders and read the specifications for a lot of blenders. My love for smoothies has forced me to know a ton about blenders. When buying a new blender I made sure to get the very best blender in my price range. I want to help others choose the best blender by giving my blender recommendations.
The Best Budget Blender
Even if you don't have much money to spend you can still buy a good cheap blender. These blenders are a decent choice for people who are unsure if they will use their blenders very often. If your blender is just going to sit collecting dust, then save some money and buy a cheap blender.
This was my first blender (mine was white in color). Mine was actually a slightly older model with a smaller cup, so I could not blend as much at once. The current Oster 6684 has a 5-cup jar, which is great. The smaller jar on my older model was one of my biggest complaints. I used smoothies as a way to consume extra calories when I was bulking up and trying to build muscle. I needed to make larger, more calorie intense smoothies so I wanted a larger jar. A 5-cup jar allows you to blend a lot of food at once. It's great if you want to blend something for a group or to have leftovers for yourself.
The Oster 6684 has 12 speeds. This is plenty. You don't really need a blender with a huge amount of speeds. I would be fine with a blender with 6 speeds. As long as the blender allows you to start blending at a slower speed and then increase to a faster speed you are good. The 12 speeds on this blender have labels such as "blend", "liquefy", "shred", etc. but these are just marketing gimmicks that blender manufacturers use. All you need to know is that the left-most button is slowest and the right-most button is fastest. 12 speeds is more than most people will need.
This blender has a max speed of 450 blending watts. While the amount of speeds does not matter, the blend speed does matter. You want to make sure that your blender is powerful enough to blend anything you put in it. 450 blending watts is good enough for most recipes. It will crush and blend ice cubes without a problem. There was almost no food that I could not blend with my old Oster blender.
However, there were smoothie recipes that were too thick for this blender to mix on its own. What I mean is that there were smoothies that I would make where I would have to stop the blender, take a spoon and push down on the foods I was blending. This happened when I made smoothies with lots of frozen foods, especially frozen bananas. The smoothies were simply too thick for the blender to be able to mix properly. This is an issue with any low cost blender. The cheaper blenders are not going to have a engine powerful enough to mix the thickest smoothies and you will have to take the time to turn the blender off and help mix things by hand. This blender has a neat top "plug" on the lid that can be removed to help you mix the smoothie with a spoon. You can do this while the blender is on, but I would be afraid of the spoon falling into the blender.
If you want to avoid this, you will need to spend a bit more money and buy a more powerful blender.
Another option is to make smoothies that are not super thick. Just add more water and they should mix better.
This Oster 12-speed blender has stainless steel blades that come with a 10-year warranty. The jar is made of glass and the blender is easy to clean. You can throw the jar into a dishwasher without problem.
As with all cheaper blenders, this blender will not last a lifetime. I had years of great use from my old Oster blender, but over time it did start to leak and the motor did start to wear down. This will be true of any cheap blender that you buy. Luckily Oster is a well known brand and replacement parts are easy to find. And honestly, spending $40 every few (around five maybe?) years on a new blender isn't that bad.
Oster 12-speed 6684 Compared To…
There are other popular cheap blenders out there. Here are how they compare to the Oster blender and why I recommend the Oster model.
This is a decent blender and is pretty similar to the Oster 6684. The Hamilton Beach Wave Crusher has 14 speeds as opposed to the 12 speeds that the Oster has, but again, the amount of speeds it just a marketing gimmick. You do need different speeds in a blender. I would never but a blender with less than 6 speeds. 2 speed blenders should be avoided as they will limit the types of things you will be able to make and the different textures they will produce. But the difference between a 12 speed and a 14 speed blender is null.
Again, what matters is the power of the motor in the blender. The Hamilton Beach Wave Crusher claims to have a 700 watt blend speed! This it way more impressive than the Oster's 450 watt motor… BUT IT'S NOT TRUE! I would not be surprised if Hamilton ends up facing a class action lawsuit for this. Their motor is definitely not 700 watts. If you look at the amount of volts and amps used, you see that this blender has a motor that actually uses somewhere between 400 and 420 watts. The motor is 120 volts and 3.5 amps. This is equal to 420 watts.
It's amazing to me that a blender company can blatantly lie about the power of their motor. I have no idea where the 700 watt number comes from, but if you know anything about how electricity works, you know that it's actually somewhere around 420 watts.
The jar size is the same as the Oster, 5-cups.
In sum, The Beach Wave Crusher is a good blender, and is very comparable to the Oster 6684. However, the less powerful motor makes the Oster a preferred choice.
This is a cheap blender that one of my friends owns. It looks like it's from the 1980s. The design is definitely dated. But I wouldn't buy a blender based on how it looks.
This is a decent cheap blender that will work fine for those who don't plan on blending very often. It has 10 speeds, and has a 450 watt motor. Pretty similar to the recommended Oster model. The Jar on this blender is actually a bit bigger than the Oster. The BL2010WP has a jar that is 6-cups in size.
The biggest difference between this blender and the Oster is that the jar on the Black & Decker BL2010WP is made from plastic and not glass. This makes the blender feel light and cheap. The plastic is not going to last as long as a glass jar would. A cheap plastic jar is more prone to leaking. And while the manufacturer says that this is dishwasher safe, if your dishwasher runs very hot the plastic can warp. Warping will lead to leaks.
The same problem will occur if you put hot foods like soups in this blender. The plastic on a cheap blender is not going to be as well produced as that on a more expensive blender.
This is not a bad blender, I just don't believe that a plastic jar will last nearly as long as a glass jar.
Don't even consider these. There is no reason to ever buy a two speed blender when you can get a good multi-speed blender for almost the same price.
With two speeds you will be severely limited to what you can make. While the difference between 12 and 14 speeds is not important, the difference between 2 and 10 speeds is huge. A properly used blender will start at the lowest speed so that the ingredients can begin to move around and mix, and then the speed should be increased. With a 2 speed blender you are forced to go from slow to top speed in a single step. This will hinder the ability of your blender to mix things as well as it should. You will find yourself having to stop the blender and move thing around by hand to make sure everything is blended.
Not only that, but different foods need different blending speeds. A smoothie can be made using the highest speed available, but salsa and hummus should be made using more moderate speeds.
There is no reason to get a 2 speed blender.
The Best Mid-Range Blender For Under $100
Cheap blenders are fine for people who use them once in a while and do not need anything too powerful or reliable. If you make smoothies on a regular basis and want a blender that can be used for making soups and other items, a mid-range blender is a worthwhile investment.
Mid-range blenders will give you the most bang for your buck. They have quality parts that last a good amount of time and can endure a high level of usage.
A lot of mid-range blenders are powerful enough to be used as food processors. The multiple features of a mid range blender are usually worth the price difference between a cheap blender. At under a hundred dollars, this mid-range blender is still affordable.
I don't want to seem like some shill for Oster. I have nothing to do with the company. They just make really good low-price and mid-range blenders. If you are looking for a blender for under $100, this is the one I recommend.
Remember how I mentioned that the number of speeds on a blender is a marketing gimmick and that you don't really need more than 6 speeds? If you look at most mid-range blenders they actually have less speeds than a cheap blender. The Oster Pro 1200 Blender has 7 speeds. This is a great number. Not too low, but also not so many that the speeds become a marketing gimmick. 7 speeds is enough for you to notice a difference between each of the speeds and is a range wide enough that you will be able to create different types of foods, from smoothies to salsa.
The speeds include 3 pre-programmed settings for the most common blender creations: smoothies, salsa and milkshakes. These settings are great at creating foods in a hurry. Because they include a timer, you can fill up the blender, push the pre-programmed button and leave the blender to do its thing while you do something else. You don't have to sit there watching the blender to see when you need to press the stop button. It's a smart one-touch technology.
I've tried the pre-programmed settings and they do work well. I would be upset if the blender did not have additional manual settings, as not all smoothies need the same amount of time to blend. But I never had to use the manual settings for my smoothies. Every smoothie that I tried in this blender came out great using just the pre-programmed settings. It's nice to know that there are manual options too though.
This blender comes with a powerful mid-range motor. The blender has a high blending speed of 1200 watts and an average blend speed of 900 watts. This is powerful enough to crush ice, frozen foods and anything else you can throw into the blender. It's more than double the power of cheap blenders.
The jar is a 6-cup Borosilicate glass jar. Borosilicate glass is resistant to extreme temperature and to chemical corrosion. This means you can put the jar in the hottest dishwasher and pour the hottest soups directly into the jar without fear. You'll still want to avoid extreme temperature changes with this glass, as you would with all glass products. Don't pour boiling water into a frozen glass. Borosilicate glass is also similar to car windshield glass in that if dropped, it will crack rather than shatter. This makes Borosilicate glass safer to use around the house. If you break the jar you will not have glass shards laying all around your floor.
My favorite feature of the Oster Pro 1200 Blender is the extra wide blade. This stainless steel (10 year guarantee) blade is 3.5 inches long. A wider blade will catch food better and help the food flow down into the blade. Basically, a wider blade moves the contents of the blender in such a way that they get pushed down more effectively. This means things mix better. You are less likely to have to stop this blender and move the ingredients down by hand. Thicker smoothies are easier to make with these wide blades.
The drive system in the motor is all metal. A metal drive system will last longer than a plastic drive system. Many smoothie manufacturers cut costs by using plastic in some of their motor components. This saves them costs, but increases the likelihood that their blenders will have problems. The motor is the most important part of a blender and is the most difficult and expensive to replace. Oster's all-metal metal drive ensures that this motor will last a long time.
This blender also has a reverse direction function that helps with the mixing of the food.
With this blender you can either save some money and get just the blender jar, or you can pay about $20 more and get a food processor add-on and a smaller personal sized smoothie cup (think of a bullet blender).
The one thing you should know about this blender is that it is loud. Most blenders are.
Oster Pro 1200 Blender 2-in-1 Compared To…
If the Oster does not sound like the best mid-range blender for your needs, you may want to consider one of the following blenders.
The Ninja brand is interesting because they are newer than a lot of other blender manufacturers. They have spent a lot of money on advertising and infomercials. They are good blenders, but they're not necessarily the best of the best.
The Ninja Professional Blender (NJ600) has a 1000 watt motor. This is pretty similar to the Oster. Both are powerful enough to blend just about anything you would want to put into a smoothie.
This Ninja blender model has an impressive 8 cup jar. However the jar is BPA-free plastic. I prefer and recommend glass over plastic for a blender jar. You can buy this model with just a smoothie jar, or pay a little extra and get two bullet sized personal jars (BL660).
The unique thing about the NJ600 blender is the multiple blades. This blender has six different blades that are at different heights inside the jar. This seems like a great idea and in fact does help in the mixing of smoothies. Items at the very top of the blender get chopped and moved by the top blades.
In the end though, I don't think the extra blades are worth it. While they do help in mixing the ingredients in the blender, they also make loading the blender more difficult and cleaning the blades more work. With a normal blender you can stuff whatever you want straight into it with no obstruction between the opening of the jar and the blades. With this Ninja blender you have the top set of blades in your way and you have to fit your ingredients around the top blades.
The blades are also more difficult to clean, and require extra care not to cut yourself as there are multiple blades.
I don't believe the extra set of blades is worth it. The classic blades that sit at the bottom of a blender work fine for me and are easier to maintain.
This is a good blender, but the plastic jar and the un-needed extra blades make the Oster Pro 1200 my preference.
Funny enough, I talk and recommend the Nutri Bullet later on for those who want a quick, easy to use blender with little hassle. As a general mid-range blender I would go with either the Ninja or the Oster. The reason is that NutriBullet is based around being a easy to use, personal sized blender for smoothies. It does a great job of this, but it is not the best all around kitchen blender.
The jars for the NutriBullet are smaller and plastic. The motor is 900 watts. This blender is good for smaller sized smoothies and not much else. It's not ideal for soups or other non-smoothie foods.
There is also a fair amount of gimmicky advertising for the NutriBullet. The Oster and Ninja are all-around better blenders.
You should get a NutriBullet if you want an easy to use and easy to clean blender that you will use for smaller sized smoothies.
The Best Professional Grade Blender
A professional grade blender can be used at home or commercially. They are designed to be used hundreds of times per day and last for years. These are the types of blenders you might find in a small smoothie shop or a cafe. They are the best of the best when it comes to blenders. They will blend up anything you throw in them and will potentially last a lifetime.
When it comes to professional, top of the line blenders there is one company that stands out above all others in terms of quality and that is Vitamix. A Vitamix blender is the dream of any smoothie lover. We look at Vitamix blenders in the same way car fanatics look at a Lamborghini.
This is the blender that I currently own. I have had it for about three years now and could not be happier. I've had other blenders in the past, and I was generally happy with them, but I did not realize what I was missing until I started to use the Vitamix 5200 on a daily basis. This thing is durable and powerful. One smoothie ingredient that I always had issues with were dried dates. I love adding dried dates to smoothies, but they do not blend well. They're hard and dry. They're much more difficult to blend than ice cubes. But the Vitamix 5200 is able to blend them without any problem. I don't have to soak them before I add them to the blender or anything.
A cheaper blender will work for most people, but for me, the Vitamix is worth it. I use it so much that it's an investment that I am very happy to have made.
The Vitamix 5200 has a speed dial instead of speed buttons. You can turn the nod as high or as low as you would like. This allows precision blending that cannot be matched by blenders that use buttons to determine their speed.
The jar is a large 8-cups. It's well designed and has a comfortable handle. However it is made from BPA-free Eastman Tritan Copolyester, aka plastic. This high quality plastic is not my first choice, but I understand why they would use this over glass. A professional grade blender which is used in a restaurant or other setting has a higher chance of getting dropped and a plastic jar is not going to shatter or hurt anyone if it cracks.
I've used this blender for make hot soups and the jar has not had any problems. Heat does not seem to affect it at all.
Though this blender is powerful, it is surprisingly not as loud as some other less powerful blenders.
The motor is a reliable 1380 watts. The blades are classic stainless steel. The blender itself is made in the USA. It have a 7 year warranty and I expect mine to last me a lot longer. Everything about this blender shows that it is intended for commercial or industrial use. Even the power cord is thick and durable. This is an all-around well made product and I can't find any defects in it.
Because Vitamix has built such a name for themselves, their blenders are expensive. If you want to save some money, you can purchase a refurbished model. The price is the only down side to this blender.
Vitamix 5200 Compared To…
Vitamix has built a reputation and a name for quality and it shows in their products, in their customer service and in their prices. I bought the 5200 model for myself a few years ago and am very happy with it. However, you may also consider:
This is another Vitamix, but a higher end model with a more powerful motor. I cannot imagine what you would need a more powerful blender for, but if you are worried about the Vitamix 5200 not being powerful enough, this is the blender for you. The Vitamix 750 has 1640 watts of power.
It also has some pre-programmed settings, so if you are using your blender in a busy environment, these are great. You fill the blender, push a button and the blender automatically knows when to stop blending. This is ideal in a commercial environment where many things are happening at once. Push a button, walk away and your blending is finished on its own.
This (750 Heritage Pro) model also has a solid metal shell around the base of the blender. This shell around the motor serves as an additional sound dampening material.
This is a perfect blender for a busy kitchen, cafe or smoothie shop. If you are looking for a blender to use in your home kitchen, the Vitamix 5200 is probably good enough.
This is a 1,560 watt blender. It's actually a really good alternative to the Vitamx brand. It's not that much cheaper, but is performs comparably to Vitamix. Vitamix has a more well known reputation, which would make me lean towards getting a Vitamix. Also, I've never personally owned a Blendtec, so I cannot say if it will stand up to the same amount of abuse I put my Vitamix through.
This blender has pre-programmed, set it and forget it buttons. The jar is BPA-free plastic and holds around 11 cups. It has a two prong blade (compared to the Vitamix's four prong blade). These blades are cold-forged, making them more resistant to wear and corrosion.
The Blendtech is shorter than the Vitamix, allowing it to be stored in shorter cabinet spaces. The Blendtech jar has smooth walls making it easier to clean, while the Vitamix has indents into its jar. The indents do make cleaning a little bit more work.
This seems like a really great blender and you can read the Amazon rviews to see how it compares with other blenders. I have not owned this blender, so I cannot in food faith fully recommend it. But it does seem solid and has a warranty so if you buy it and don't like it you should be able to return it without a problem.
This is Ninja's top of the line blender. It's their fastest, largest and most powerful blender.
The first thing I noticed about this blender is how big the jar is. This is a massive 11-cup jar. This is bigger than any other blender listed here. It also comes with smaller personal sized bullet cups. All the jars are plastic.
This blender has 5 different pre-programmed settings. Like the Vitamix 750, you can set it and forget it.
The motor is a powerful 1600 watts.
This Ninja BL2012 blender is also significantly cheaper than the Vitamix models. So why is this not my recommendation for a high-end blender?
I've used this blender along with a Vitamix blender and for whatever reason the Vitamix does a better job fo blending hard things. If you like to blend nuts the Vitamix will make a smoother product. If you make homemade peanut butter, the Vitamix is going to make smoother butter.
Though the motor on this Ninja blender is powerful, it uses plastic in some of the components that the Vitamix uses metal for. Over time a powerful motor such as this will wear down plastic parts. The Vitamix is going to last longer because it uses metal parts.
I don't like the Ninja multi-blade design were you have different blades at different heights. This makes loading the blender and cleaning the blender more difficult.
If you don't have the money for a Vitamix, or cannot justify the price of a Vitamix, this Ninja blender is a very powerful blender at a very reasonable price.
The Most Convenient Smoothie Blender
If you want a blender that makes smoothies, is easy to clean and does not need to make huge amounts of smoothie the NutriBullet is the best choice. If you just want something to make smoothies and protein shakes for the gym, this is it.
I mentioned this before as not being the best all around mid-range blender. Though that is true, not everyone wants a general use blender. Some people want a blender that does one thing and does that one thing really really well. If you want a blender for making smoothies and shakes and nothing else, this is the best blender you can buy.
A few Christmases ago dad wanted a new blender. The only thing he ever does with his blender is to make smoothies. He did not make them too often because he hated to clean out the blender and it seemed like a lot of work to him. I thought he was being silly, but whatever. So I searched around for a simple to use, easy to clean blender and found that the NutriBullet doesn't have much real competition.
The NutriBullet does one thing and it does it really well. My dad is usually trying to loose some weight, so the smaller size of the NutriBullet is great. He's also a busy guy, working all the time, so the ability to make a smoothie and then take it to go and drink it in his car while heading to work is ideal.
Now that he has a NutriBullet my dad drinks smoothies on a regular basis.
The NutriBullet come with different sized cups and is a quality product. I wouldn't get one for myself, as I use a blender for a lot of other things and I like making huge smoothies, but for someone like my dad, the NutriBullet is a great blender to have.
Please post any questions, comments or personal reviews you may have int he comments section.