Adding Dried Fruit to Smoothies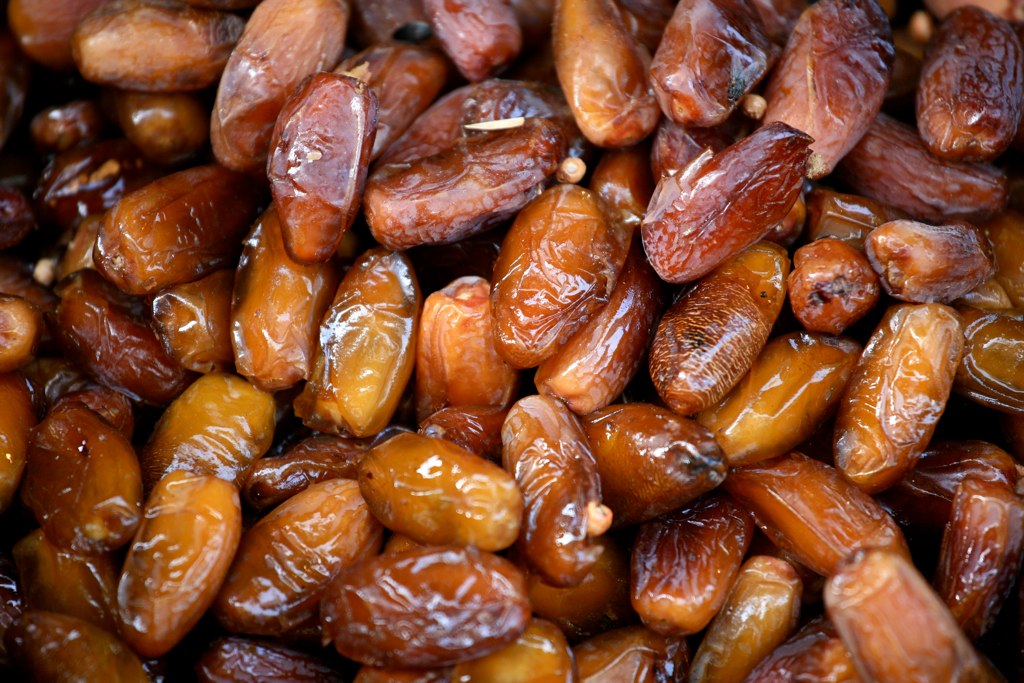 Dried fruit can be a great addition to even the best smoothie. I have recently been putting in about 4-6 dried dates into my smoothies. The dried dates add a really interesting new flavor to the smoothie. Dried dates are the closest thing to candy which nature provides, they are extremely sweet. Being able to add dried fruit to smoothie recipes really adds a whole new dimension to the range of flavors you can blend up.
There is a problem with adding dried fruit to a smoothie. They don't blend well. Blenders usually need some kind of liquid base for mixing up food and for actual blending. This is why fruits and vegetables are usually the main ingredients in a smoothie. They blend well because of their high liquid content. Dried foods are too hard for many blenders.
Attempting to blend dried fruit in a cheaper blender will result in thick chunks of unblended dried fruit floating around the smoothie. These actually do not bother me, but they do make the smoothie a lot less smooth. Instead of chugging it all down I have to stop to chew every couple of swallows. There are two solutions to this problem.
One solution is to get a fancy blender. A Vitamix
for example has no problem blending up dried fruit and other dried ingredients. It has such a powerful engine that it can blend up most anything without problem. Not everyone can afford such a fancy blender.
For those who cannot justify spending a few hundred dollars on a blender, there is another solution. Simply add liquid to the dried fruit. The easiest thing to do is to soak the dried fruit in some water for a few hours before blending. You can do this over night or a couple hours before making the smoothie. Just put the dried fruit you plan on blending into a glass or bowl and cover it with water. As the fruit sits in the water it will absorb the water allowing for easy blending.
You do not have to use water. You can use any liquid base which you plan on using in your smoothie. You can even have the dried fruit soak up the liquid inside the blender for a few hours before blending. This is what I do. I add a few dried dates into my blender, add the milk I plan on using in my smoothie and let it all sit in the refrigerator for a couple hours. The dates absorb some of the liquid and are easier to blend, and when I am ready to actually make the smoothie I just add all the other ingredients into the blender and blend away.
Dates of course are not the only dried ingredient you can add to your smoothies. Oatmeal is another popular dried ingredient, and the same technique works just as well as for oatmeal. Soak it in some water or other liquid for a few hours before blending and the texture of your smoothie will be a lot more pleasant. Seeds and nuts can also be soaked.
The simple recipe that I've been making recently is a frozen banana, 4 dried dates, a spoonful of oatmeal, a spoonful of peanut butter and a cup of milk. It's filling enough that it satisfies my hunger when I get home from work, and the frozen banana and cold milk cool me down on a hot day. The dates add a lot to the flavor.
If you find yourself getting bored with your favorite smoothie recipe, try adding some dried fruit to give it a new kick.