Why You Should Be Adding Oatmeal To Your Smoothies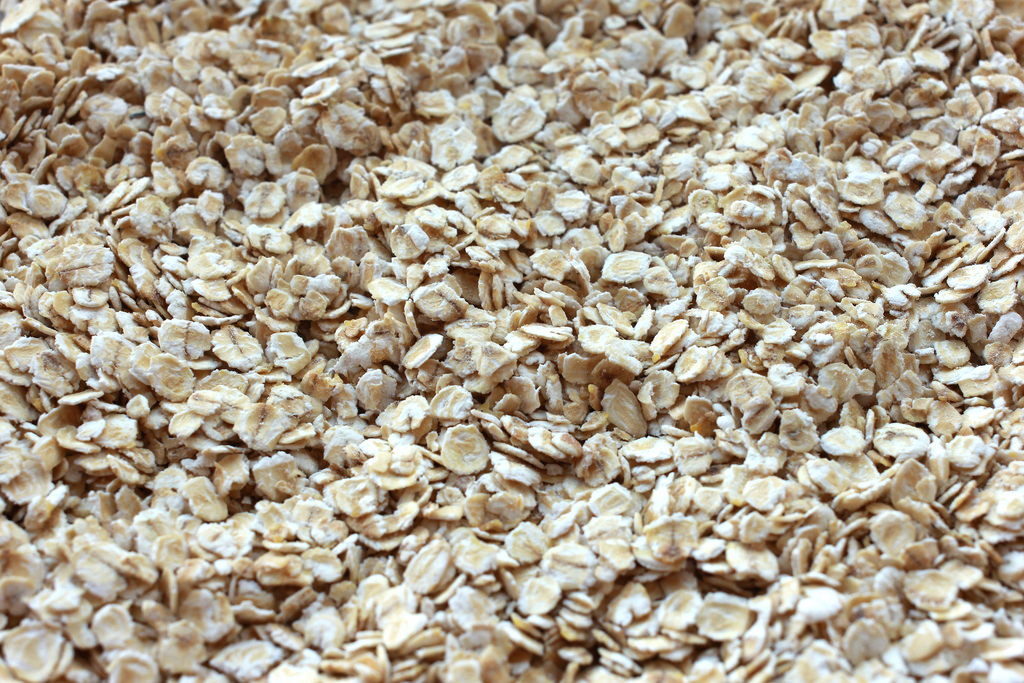 I've been drinking smoothies for many years. But I never heard of adding oats or oatmeal to a smoothie until I began to lift weights and build muscle. Adding oats to a a protein shake is an old bodybuilding secret. There's some really important benefits to adding oats to a shake or smoothie. These benefits go well beyond the world of bodybuilders and weightlifters. Here are some good reasons to add oats to your next smoothie.
Lots Of Healthy Calories
I first came across the idea of adding oats to a smoothie when I started going to the gym for weightlifting. I was very interested in gaining weight and muscle. My main goal when I first started going to the gym was to become better looking and more muscular. Luckily, I had a lot of noob gains. These are the very easy rapid increases in strength and hypertrophy (increase in muscle size) that all beginning weight lifters have.
These noob gains had me scrambling for extra calories. I simply could not keep eating enough calories and protein to keep up with how fast my body wanted to build up strength and muscle. That is when I first started researching weight gain information. One of my first discoveries was that oats and oatmeal (I use the terms interchangeably) are extremely popular among bodybuilders and weightlifters.
I began to add oats to my shakes and smoothies and saw a significant increase in the amount of daily calories I was able to consume. This helped me gain muscle at a much faster rate. Ever since then I've been a huge proponent of high-calorie smoothies as a way to gain weight and muscle.
Different types of oats have different amounts of calories and protein. I usually eat quick oats. They are less processed than instant oats but are still processed enough that their texture is uniform and easy to add to a smoothie. I'll focus this article on quick oats.
Quick oats contain around 180 calories per half cup serving. A half cup is a good amount to add to a smoothie or shake, depending on how large of a shake you are making. Most of the calories in oats come from carbohydrates and protein. This includes almost no sugar and about 20% of your daily fiber intake.
Oats are a plant product, so there is no cholesterol or trans fats. There is also a good amount of iron is oats.
180 calories may not sound like much, but adding that to a shake that you drink once a day will leave you with an additional 1260 calories per week. The calories add up and do make a difference. That's about 1/3 pounds of extra weight per week. If you are looking to gain weight that 1/3 pounds will go along way. And this is for only half cup of oats. There's not many plant-based foods that offer that many calories per half cup.
Oats Are Nutritious
Not only do you get a large amount of calories per half cup, you also get some real nutritional value. Many new weight lifters focus on getting all their calories from meat. This is not a bad idea. Mean is high in calories and very high in protein. But in general, meat is not very healthy. Doctors recommend that most people decrease the amount of red meat that they eat and attempt to increase the amount of plant-based foods in their diet.
One of the main benefits of eating plant-based foods is the high amount of dietary fiber in plants. Fiber is a very important part of our diets. Fiber helps with digestion, controlling blood sugar, lowering cholesterol and keeping your heart healthy. A half-cup of quick oats contain almost 20% of your daily fiber needs.
Oats are a good source of iron. Iron helps metabolism, muscle growth, cellular development and the development of red blood cells.
Oats are also a great source of manganese and copper.
Lots Of Protein
Oats are a great source of plant protein. A half-cup of oats contains 7g of protein. This is more than you will find in most plant sources. Oat protein is a source of vegan protein powders. Oats are also the base for many protein bars.
Cheap
Oats and oatmeal are available at any supermarket and are cheap to buy. Oats are one of the cheapest sources of calories and protein you will find.
How To Add Oats To A Smoothie
There's a few different ways to prepare and add oats to a smoothie or shake. The most common is to pre-blend the oats. This means taking dry oats and grinding them up into a powder. You can do this with a food processor or even a clean coffee grinder. If your blender is powerful enough, you can just do this in your blender.
Grinding the oats into a powder before adding them to your smoothie makes the drink more uniform in texture. Otherwise you may have little pieces of oatmeal floating in your drink. This method is especially good if you are making a shake that is not going to be very thick. If your shake is not thick, you do not want pieces of unblended oats floating around.
Another option is to add water to the oats, and then blend them separately from all your other smoothie ingredients. Adding water will allow your blender to catch and mix the oats. It will also soften the oats up to the blender.
Finally, you can simply add the oats into your blender like you would any other smoothie ingredient. This is what I do most of the time. I usually drink thick smoothies, so if the oats do not blend into a complete powder it will not bother me. It also takes the least amount of work to make a smoothie in this way.
I've never minded the texture or flavor of oats in a smoothie. For people who want a watery shake, try pre-blending the oats.
Another option is to buy oat flour. Oat flour is just oatmeal in a powder form.