Oat Comparison Guide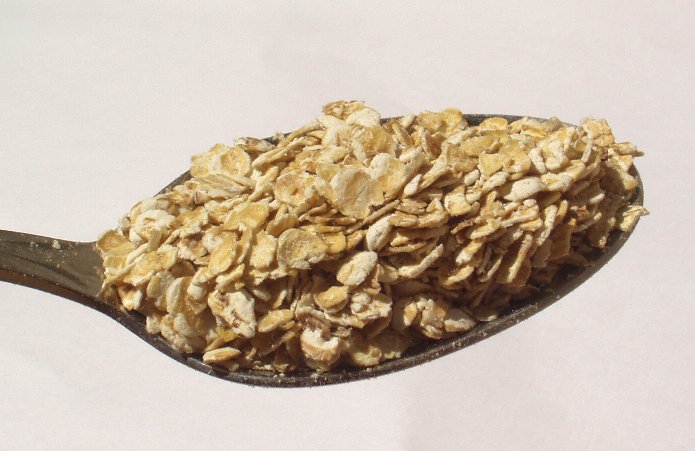 Oats or Oatmeals can add thickness, calories, protein and iron to your smoothies. They are a great way to make sure your smoothie or shake has a lot of substance. There are a few common types of oats in most markets, and some are a better fit for what you may want in your diet.
There four main types of oats. They all come from the same plant and all originate as the same grain, but are processed in two different ways to make cooking faster or easier. Steel-cut oats and cut into smaller pieces, and other types of oats and rolled into thinner grains. The processing mainly affects the nutritional value between steel-cut oats and other (rolled) oats.
Steel-Cut Oats
Steel-cut oats are the least processed type of oats. They are made by taking a whole oat grain and cutting it up into smaller pieces. They tend to create a chewy and nutty flavored oatmeal when cooked. They have more calories, fats, carbs and protein per serving compared to other types of oats.
Rolled Oats
Also called Old-Fashioned Oats, rolled oats are created by taking a whole oat grain, steaming it, rolling it with a presser and then drying it again. This allows the rolled oats to absorb water much faster and is the reason they cook faster than steel-cut oats. They also get digested faster.
Quick Oats
These are the same as rolled oats, only they are rolled even thinner and are even quicker to cook. They retain less of their original shape and have slightly less nutritional goodness than rolled oats.
Instant Oats
These are also rolled, but they are rolled so thin that they often break into a powder form. This is good for smoothies. The more powder-like the oats are the smoother the texture will be. However, these tend to be the least nutritious type of oat. The more the oats are processed before reaching your blender the less nutritious they become.
Which Oats to Use in Your Shake?
No matter what type of oats you use, I recommend blending them up into a powder before adding other ingredients into the shake. Otherwise your smoothie will be lumpy. Coffee bean grinders work great for grinding oats into a nice powder.
If you are unable to grind the oats up, you can try cooking them or soaking them in water overnight before blending. This will also improve on the texture of the smoothie.
Steal-cut oats are the least processed and hold the most calories and protein. If your main concern is gaining muscle, use steel-cut oats. They have twice the protein. But because they are the least processed they are also going to create the least uniform texture in your smoothie. Some people cannot stand little bits of ungrounded oats in their drinks.
The three other kinds of oats are going to be easier to blend because they are already more broken down, so if you really want a fine smooth texture for your shake, try instant oats. They don't have as many nutrients as steel-cut, but they are still a great food to eat.
Nutrition Comparison:
Per 1/2 cup serving:
| Nutrition | Steel-cut | Rolled | Quick | Instant |
| --- | --- | --- | --- | --- |
| Calories | 340 | 160 | 180 | 165 |
| Fat | 6g | 2.5g | 3g | 3g |
| Carbs | 58g | 27g | 29g | 28.5 |
| Protein | 14g | 7g | 7g | 7g |
| Iron | 20% | 10% | 10% | 11% |
These nutritional values are all taken from the same company. As you can see the difference between steel-cut and the rest is significant.
You cannot go wrong with eating oats. They're an all around healthy food. Try adding a bit into your smoothies today. Start small and see how you like it.