Whats the Best Green for Green Smoothies?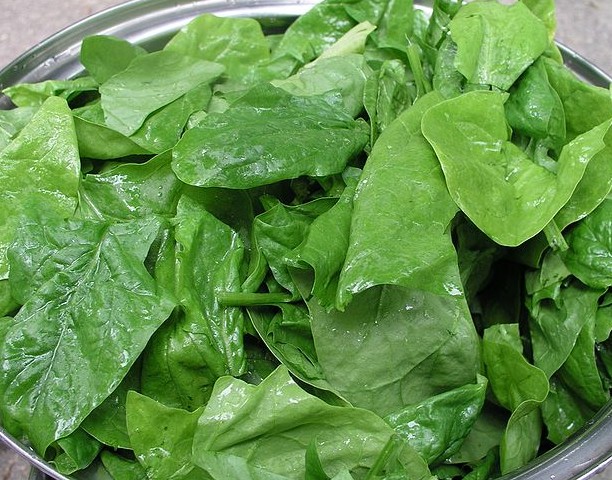 Fact: We can all use more leafy greens in our diets. Leafy greens — ranging from spinach to kale — are one of the most nutritious food sources in the world. The concentration of minerals, vitamins and other nutrients is about as highly dense as physically possible. Leafy greens are low in fat but high in protein, fiber, vitamin K and other nutrients your body needs.
Traditionally leafy greens have been eaten as salads. And salads are great. But they can also be terrible for you. It all depends on how much dressing and other additives are thrown onto the salad. With blenders and smoothies becoming more popular, green smoothies have now become a rapidly growing source of leafy greens for many people. Green smoothie cleanses and diets abound. Whatever way you eat them, incorporating greens into your diet is a wise decision.
Did you know there are close to a thousand edible leafy plants? That's a whole lot of salad combinations! Of course not all are widely available or popular enough to find in the grocery store. Even so, there are enough greens out there that choosing what to put in your salad or blender can be difficult. Here is a list of the healthiest leafy greens.
Kale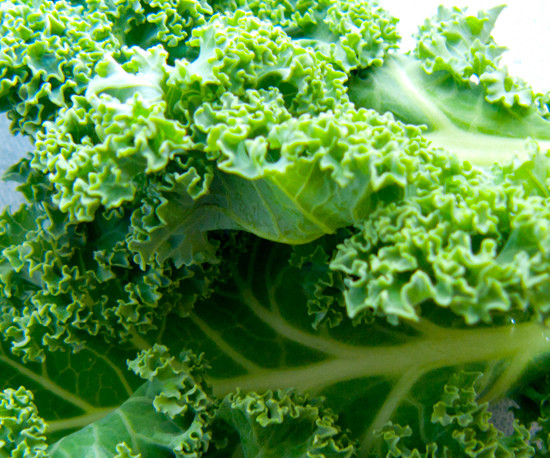 Kale is awesome! It's great for your bones, skin, hair, digestive system and it lowers the risk of heart disease. It is also linked to improved blood pressure, lower risk of cancer, and even lowering the risk of developing asthma.
A cup of kale will provide you with more than 100% of your daily vitamin A and vitamin C and an insane amount of vitamin K. It's also a good source of manganese, potassium, calcium, and B6.
Kale comes in different colors, from light green to purple. Kale also has fairly thick stems, which you may wish to avoid if you plan to consume kale in a smoothie. For a smoothie it may be best to buy hole kale leaves and then cut them off from the stem. The taste is strong and semi-bitter.
A cup of kale contains:
Vitamin K 684%
Vitamin A 206%
Vitamin C 134%
Manganese 26%
Copper 10%
Calcium 9%
Vitamin B6 9%
Collard Greens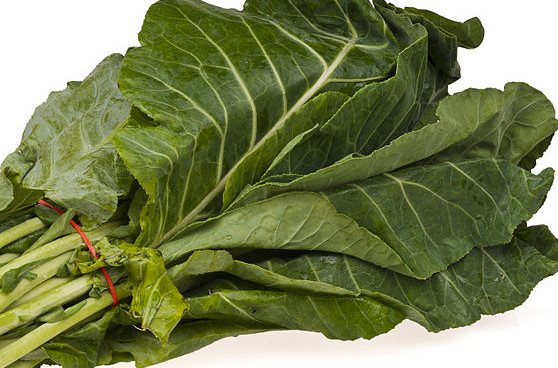 A common ingredient in dishes from the south eastern part of the United States, collard greens are a great way to get some nutrition in your diet. If adding them to a smoothie you may want to avoid the stems. They are thick and can add chunks to the smoothie that some people do not like.
Using baby collards is a good idea, especially at first because as with most leafy greens, the flavor is not as strong in young plants.
A cup of raw collards:
Vitamin K 230%
Vitamin A 48%
Vitamin C 21%
Folate 15%
Spinach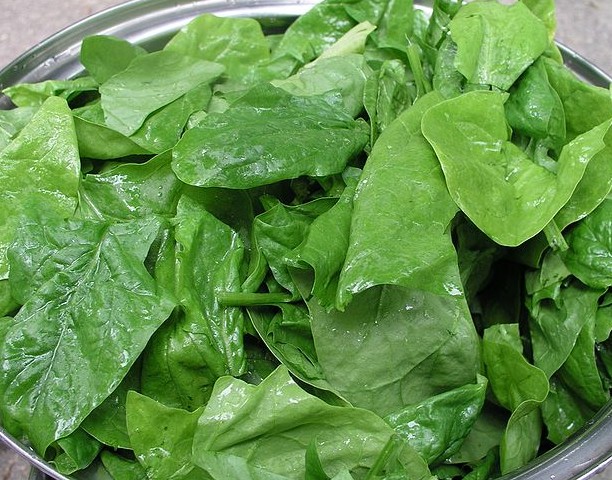 Baby spinach is my go-to green when trying a new smoothie recipe or experiment. The leaves are thin and blend really well and the flavor is not so strong that it will overpower the other ingredients. Spinach is also common and cheap so getting a cup or two is never a problem.
Spinach is a great place to start when first trying out green smoothies. If you ever find a recipe where the greens just overpower the flavor and are too much, try using spinach instead of whatever other greens the recipe called for. Spinach has a milder flavor.
A cup of spinach only has 7 calories. If you are looking to lose weight but still have a healthy meal, spinach is a great way to go.
As with many foods on this list, cooking spinach, especially for more than a minute can reduce the nutritional value. That's why salads and smoothies are an especially good way to consume your greens.
A cup or raw spinach leaves has:
Vitamin K 181%
Vitamin A 56%
Folate 15%
Manganese 13%
Swiss Chard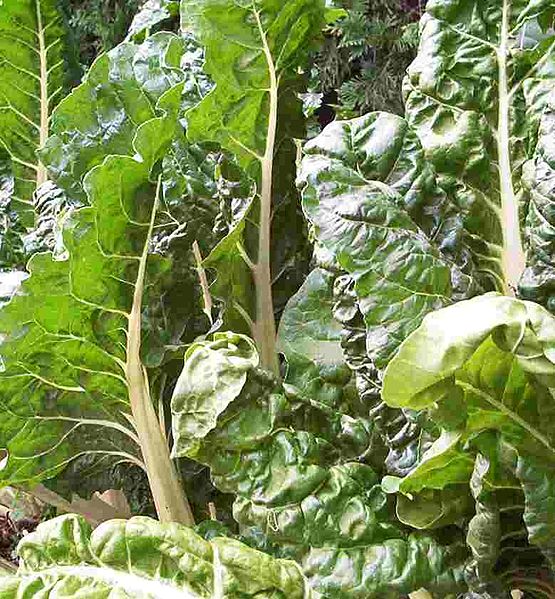 This colorful leaf is often used in Mediterranean cooking. As with others on this list, you may want to avoid the stems if you are making a smoothie. Though maybe you wont mind them. And if you have a powerful blender, then it really won't make much of a difference.
The taste is fairly mild, similar to spinach. Similar to kale, Swiss chard has a crazy amount of vitamin K along with all the great benefits that go with it. If you are looking for an increase of vitamin K in your diet, but do not like kale, this is a great alternative.
A cup of swiss chard:
Vitamin K 374%
Vitamin A 44%
Vitamin C 18%
Romaine Lettuce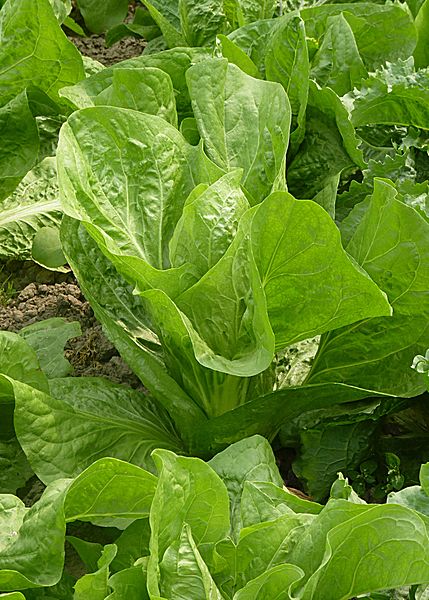 Like spinach, romaine lettuce has very few calories. About 8 per cup. It's a very popular salad ingredient.
A cup of raw romaine has:
Vitamin A 82%
Vitamin K 60%
Vitamin C 19%
Folate 16%
Arugula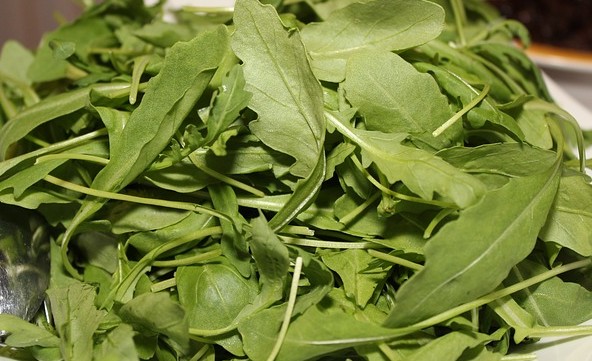 Be warned, arugula has a strong slightly spicy flavor. If you add some to your salad or smoothie you are going to notice it. I think it goes well with ginger, as they are both strong flavored.
One cup:
Vitamin K 28%
Vitamin C 10%
Iceberg Lettuce.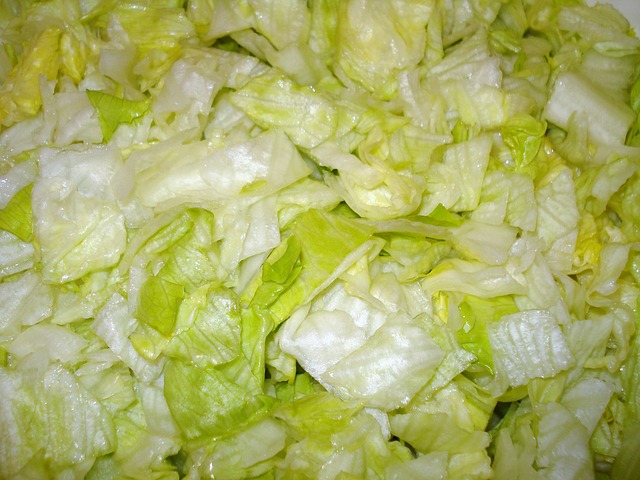 Iceberg lettuce is only on this list because it is so common. It's mostly water and doesn't have much nutritional value. I would recommend against using it in a salad or smoothie. There's just so many better greens out there.
The only nutrition of note in a cup is:
| Item | Calories | Protein | Fat | Carbs |
| --- | --- | --- | --- | --- |
| Kale | 33 | 3 | 0 | 6 |
| Collard Greens | 11 | 1 | 0 | 2 |
| Spinach | 7 | 1 | 0 | 1 |
| Swiss Chard | 7 | 0.6 | 0 | 1.3 |
| Romaine Lettuce | 8 | 0.6 | 0 | 1.5 |
| Arugula | 6 | 0.6 | 0 | 1 |
| Iceberg Lettuce | 8 | 0.5 | 0 | 1.7 |