Ten Best 1000 Calorie Smoothie Recipes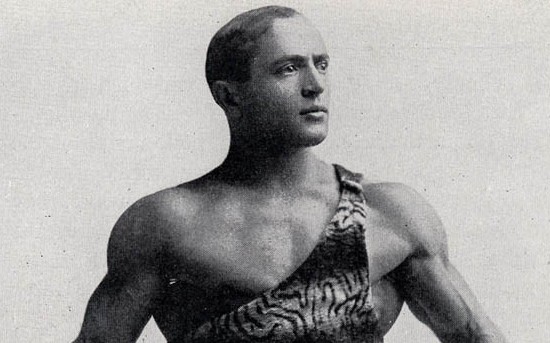 Gaining muscle is simple and requires two things.
Eat more calories than your body burns.
Lift heavy things.
If you do 1 without 2 you will gain fat. If you do 2 without 1 you might lose fat and/or you might gain a bit of muscle, but it won't be efficient. The best way to gain muscle is to eat more calories (especially protein) than you burn daily, and have a proper weight lifting routine. Doing anything else is less efficient and might not work at all.
The most common complaint of those attempting to gain muscle is that it's hard to eat enough calories in a single day. This is where the 1000 calorie smoothie comes in. A smoothie gives you the capability to drink whole foods. This in turn allows you to consume more food at a faster rate. Eating six bananas can be a challenge. Blending and drinking those same six bananas is much easier. No chewing, no cooking, no wasting your time. Get those calories in as efficiently as possible. That way you can spend more time at the gym.
A good smoothie recipe allows you to mix up ingredients. This allows you to transform each recipe into one you will personally find delicious. It also allows you to alter the ingredients to meet your specific needs. Highly customizable smoothies make juggling carbs, proteins and fats a cinch.
These ten 1000 calorie smoothie recipes are a powerful addition to a high calorie muscle building diet. If you ever hear a new lifter whine about how he or she cannot reach their daily caloric goal, send them these recipes. If you can get over a thousand calories in a single drink, there is no excuse to not meet your calorie goals. The gains are there just waiting for you!
Without further ado, here are ten potent 1000+ calorie smoothie recipes.
The Best 1000 Calorie Smoothie

Recipes
The title says it all. Over 2000 calories crammed into a single drink. Simply put, there are days when we don't always have time to eat three meals. This type of super high calorie smoothie comes in to the rescue on those days. The less calories consumed the more likely muscle is to be lost. On days where you probably won't hit your calorie goals eat as much as you can when you can to ensure minimum muscle lose. This monster has 93g of protein.
This is a 'classic' high calorie shake recipe. The ingredients can be found in many high calorie shakes and are there for a reason. These ingredients are some of the best smoothie ingredients ever. Each of the ingredients is packed full of calories. The density of the calories makes this shake nice and thick. There is a whooping 102g of protein in this shake.
Coconut milk, nuts, and coconut oil are among the ingredients here. Collectively it comes to a very filling meal. Vegan shakes can be a fulfilling alternative to GOMAD diets, and this recipe should be at the top of any such list. It has 40g of protein.
Bananas, papaya, mango, and coconut milk all add a tropical twist to this high calorie smoothie. These are the flavors one might expect to find at a little smoothie stand on some tropical island. 52g of protein.
Peanut butter, almond butter and other nut butters are a common source of calories in smoothies. However, whole nuts work just as well. Nut butters are made by grinding up whole nuts. Blending a cup of walnuts makes a creamy (or chunky, depending on your blender and how long you blend) nutty flavored drink. This is a good recipe if you want a bit more fat in your diet, as nuts have a good amount of healthy fats. In total this comes to 46g of protein.
It can be difficult to find good smoothie recipes for high fat low carb keto diets. Most fruit is high carb and low fat, the opposite of what a keto diet calls for. This smoothie skips the bananas and other high carb fruits found in many other smoothie recipes and delivers 54g of protein while keeping the carb intake nice and low.
When building muscles most people talk about high calorie foods and macros such as protein and fat. however, there are plenty of micro nutrients which are essential for a healthy body. A healthy weight gain diet should emphasize healthy vegetables and leafy greens. This green smoothie has 66g of protein.
About half of your daily vitamin C, Calcium and Iron intake can be met with this single drink. It has raspberries, blueberries, bananas and a peach thrown in along with some milk, oats and protein powder. This is probably the best tasting tasting 1000 calorie smoothie. It contains with 66g of protein.
Three ingredients is all it takes for this super simple raw vegan smoothie to hit well over a thousand calories. Because it is so simple, it is a fantastic recipe to build on top of. This recipe is delicious and easily digestible by itself, but can also be a blueprint for something more complex. It only has 14g of protein.
The idea behind this smoothie is that different colored foods have different types of nutrients. By eating a wide variety of foods one ensures an all around healthy body. This smoothie is high in fruits, but is able to provide 63g of protein.