Mega-Calorie Shake for Huge Gains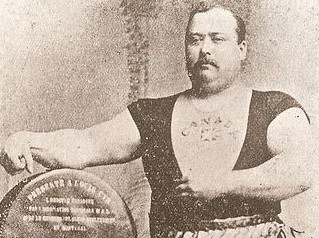 Want to get bigger? Want to get stronger? Want more muscle mass? Eat more! If you are on a fitness program, but are having trouble gaining strength and muscle, you must eat more.
Eating a ton of food every day can be tough. Your body might not feel hungry, but you know you must eat. What to do? Try drinking this super high calorie smoothie. It's going to be thick, but it's still liquid, and drinking a thick smoothie is easier than trying to eat the same amount of dry food. Make gaining weight a bit easier on yourself. Drink this shake.
It's a thick one, so you might want to take it in to work with you and drink it through the day, or drink it during your morning commute on the way to work. If you do, that 1536 calories less you have to worry about the rest of the day.
Ingredients:
2 Cups Whole Milk
1.5 Cups Oatmeal
2 Scoops Protein Powder
1 Cup Greek Yogurt
2 Tbsp Almond Butter
1 Tbsp Coconut Oil
1 Banana
Directions:
Preblend the oatmeal in a coffee bean blender if you have one.
Twists:
For a sweeter taste substitute granola for the oats. Go ahead and preblend it down the same way you would for oats and then mix it in with the rest of the ingredients.
If you want something a bit less healthy but better tasting try to substitute frozen yogurt for the Greek yogurt.
Nutrition Info:
| Item | Calories | Protein | Fat | Carbs |
| --- | --- | --- | --- | --- |
| Smoothie | 1536 | 102 | 54 | 113 |
| Milk, Whole | 297.6 | 15.4 | 15.8 | 23.4 |
| Oats | 450 | 7.5 | 4.5 | 40.5 |
| Protein Powder | 240 | 48 | 2 | 6 |
| Greek Yogurt | 130 | 23 | 0 | 10 |
| Almond Butter | 196 | 6.8 | 17.8 | 6 |
| Oil, coconut | 117 | 0 | 13.6 | 0 |
| Banana | 105 | 1.3 | 0.4 | 27 |