Nectarine Yogurt Smoothie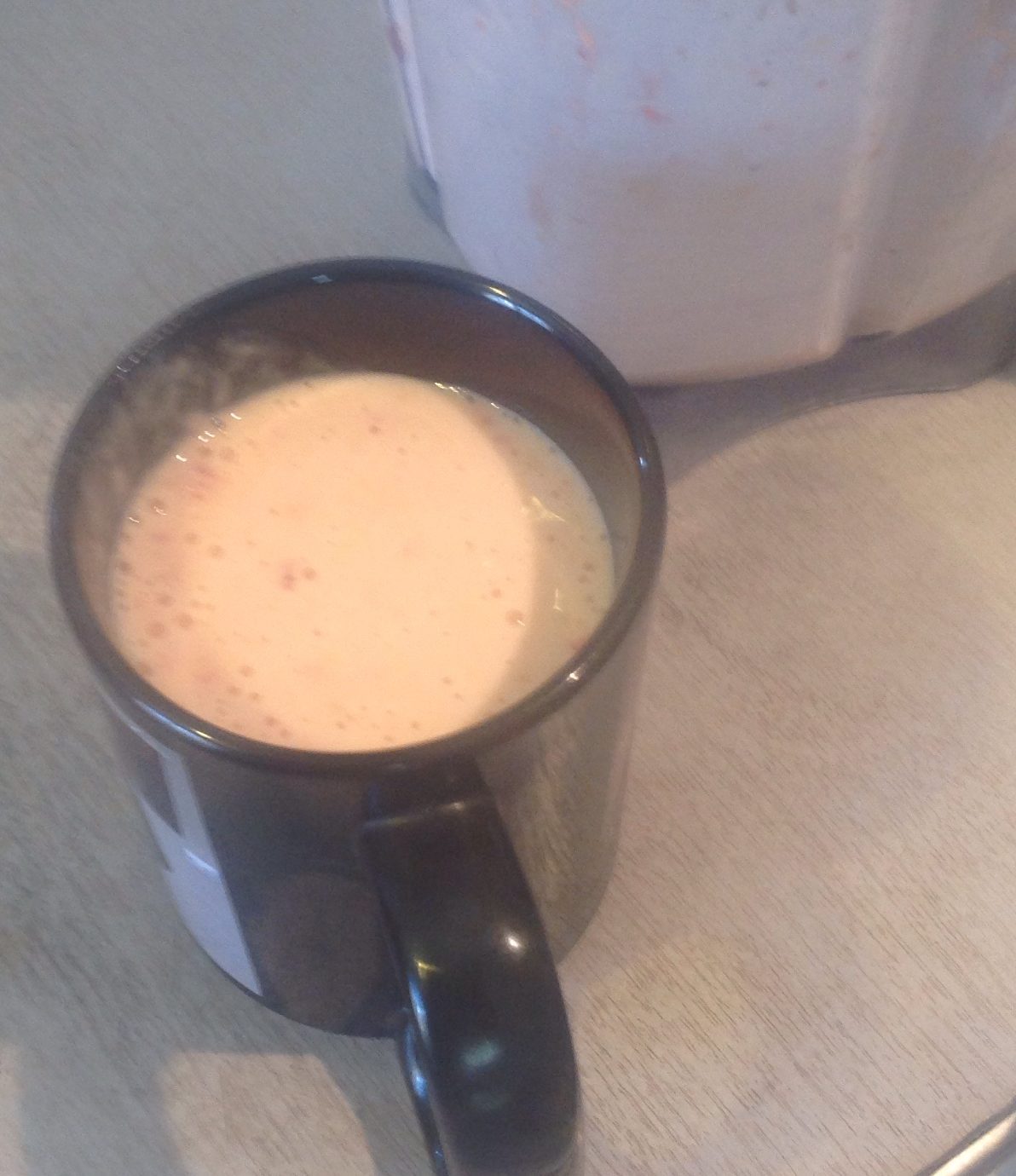 A simple smoothie with a lot of protein, which does not use any protein powder. The protein in this smoothie comes from the Greek yogurt. The taste is similar to a fruity yogurt drink you might buy at the store.
This smoothie recipe is simple enough that you can expand on it in a lot of different directions, depending on what flavors you like and what nutritional value you are looking for.
Ingredients:
3 Nectarines
4-5 Strawberries
1 Cup Greek Yogurt
Directions:
Wash the fruit.
Pit the nectarines. If the pits do not come out easy just cut around them. Including the nectarine skin into the blender is no problem, just keep the pits out.
Remove the stems from the strawberries.
Place strawberries, nectarines and then the Greek yogurt into your blender and blend. I blend this at a low setting (no more than a "3" on my Vitamix blender). This will leave little pieces of fruit in the smoothie. It reminds me of the fruit Yoplait yogurts I would eat when I was younger. They had pieces of fruit on the bottom. (I no longer eat flavored yogurt as it contains a lot of processed sugars).
Twists:
This recipe is so simple you can do a lot of interesting things to build on it. Try using peaches instead of nectarines.
Use frozen fruit for a more frozen yogurt result.
Add some milk to make the shake less thick.
Add a banana for more sweetness.
Nutrition Info:
| Item | Calories | Protein | Fat | Carbs |
| --- | --- | --- | --- | --- |
| Smoothie | 331 | 28 | 2 | 58 |
| Nectarine | 189 | 4.5 | 1.5 | 45 |
| Strawberries | 11.5 | 0.25 | 0 | 2.75 |
| Greek Yogurt | 130 | 23 | 0 | 10 |