Simple Green Smoothie Recipe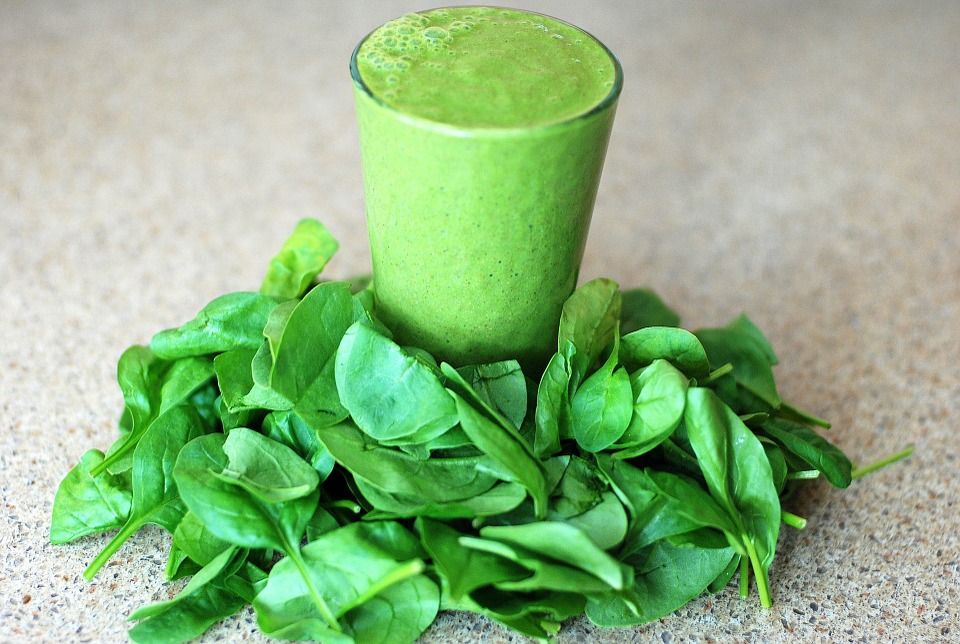 Green smoothies have a ton of great health benefits. The truth is, most of us do not consume enough leafy greens in our diets. Green smoothies solve this problem by combining delicious, vitamin filled fruits with leafy greens. Drinking a green smoothie on a regular basis can vastly improve your dietary health.
This simple green smoothie recipe takes only three ingredients. It's easy to make, easy to clean up after and I think it tastes better than a salad.
The beauty of a simple green smoothie is that you can add on to it. Starting with these three ingredients as the base of the smoothie, you can easily add other ingredients. It all depends on what flavors you like and what foods you are wanting to eat more of. See the 'twists' section below for just a few ideas that you can use to build on this simple green smoothie.
When it comes to green smoothies, this recipe is a great place to start. None of the ingredients are overwhelming in taste. Spinach is a great green to start with because the flavor is mild. Trust me, if you start with arugula or another strongly flavored green it might turn you off of green smoothies forever.
And who doesn't love bananas? They're one of the sweetest tasting fruits.
Milk is a good neutral liquid base, but depending on what your goals are you can certainly use something else.
Ingredients:
2 Bananas
1 Cup Spinach Leaves
1 Cup Milk – Nonfat
Directions:
Twists:
There's just so many different possibilities for simple smoothie recipes such as this one.
I highly encourage you to experiment and make this the base for a lot of different smoothies.
I like to add a tablespoon of peanut butter.
Use almond or soy milk to make the smoothie vegan.
Try a different type of leafy green.
Add a half cup frozen strawberries.
Nutrition Info:
| Item | Calories | Protein | Fat | Carbs |
| --- | --- | --- | --- | --- |
| Smoothie | 300 | 12 | 1 | 67 |
| Bananas | 210 | 2.6 | 0.8 | 54 |
| Spinach | 7 | 1 | 0 | 1 |
| Milk – Nonfat | 83 | 8 | 0 | 12 |