Simple Bulking Smoothie Recipe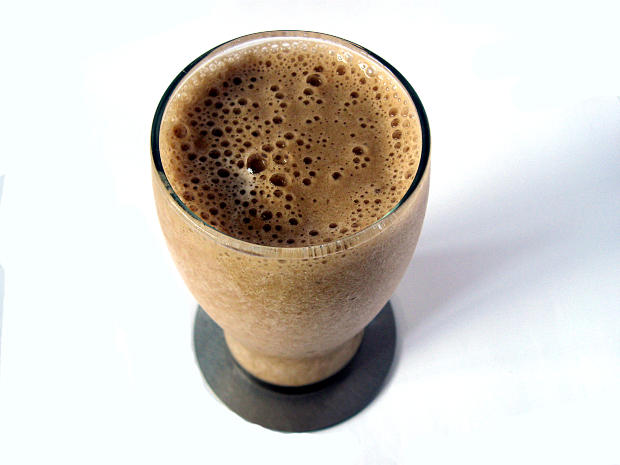 This is a simple 5 ingredient bulking smoothie. It's got a good amount of protein and calories and is quick to make. No need to preblend any oats or anything like that, just stick things into a blender and drink. I will drink one of these for breakfast when I'm running late for work. Its over 800 calories and takes less than 5 minutes to make and consume.
Ingredients:
2 Cups Milk
1 Scoop Protein
2 Bananas
1/2 Cup Greek Yogurt
1 Tbsp Olive Oil
Directions:
Blend it all up. Don't add the protein in as the first ingredient as it can clump to the bottom of the blender.
Twists:
Add some strawberries or mango if you want to make the taste sweeter.
Frozen bananas are great during the summer. Peel and cut the bananas into smaller pieces before freezing.
Nutrition Info:
| Item | Calories | Protein | Fat | Carbs |
| --- | --- | --- | --- | --- |
| Smoothie | 812 | 54 | 31 | 85 |
| Milk | 297.6 | 15.4 | 15.8 | 23.4 |
| Protein | 120 | 24 | 1 | 3 |
| Banana | 210 | 2.6 | 0.8 | 54 |
| Greek Yogurt | 65 | 11.5 | 0 | 5 |
| Olive Oil | 119.3 | 0 | 13.5 | 0 |