Bee Pollen Smoothie Recipe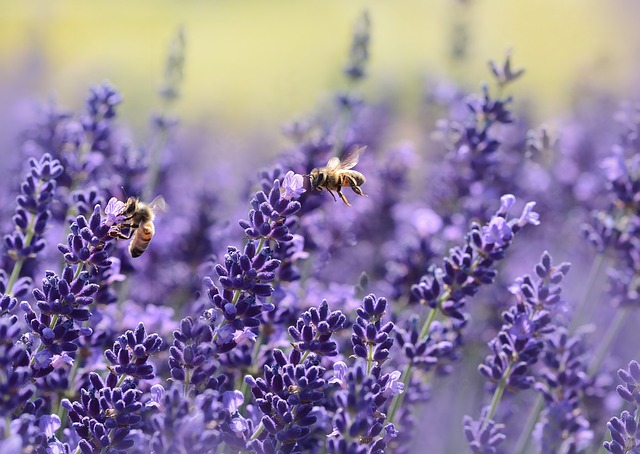 While honey is very popular and often added as a sweetener to smoothies, bee pollen is usually overlooked. This is unfortunate because bee pollen is super healthy. In fact, the German Federal Board of Health recognizes bee pollen as a medicine.
Bee pollen is about 30% protein, made up of a complete protein. It also contains some great enzymes that the human body can use to help digest other foods. Along with all this, it also includes a bunch of vitamins and minerals. Bee pollen is one of nature's super foods, and you don't need to take a huge amount to get the nutritional value. This smoothie recipe only uses a tea spoon of pollen, but that should be plenty for most people. You can always increase the amount if you feel you need more pollen in your diet.
The taste of bee pollen is unique and floral.
Surprisingly some people report that consuming bee pollen actually helps them deal with their pollen allergies and hay fever. If you are allergic to bees you should definitely avoid bee pollen.
Be sure to get pure bee pollen, without any additives. You can buy some here.
Ingredients:
1 Cup Almond Milk
3/4ths of a Banana
1/2 Cup Blueberries
1/2 Cup Spinach
1 Scoop Protein Powder
1 Tsp Bee Pollen
1 Tbsp Coconut Oil
Directions:
Blend and enjoy this bee pollen smoothie.
Nutrition Info:
| Item | Calories | Protein | Fat | Carbs |
| --- | --- | --- | --- | --- |
| Smoothie | 415 | 28 | 17 | 39 |
| Almond Milk | 60 | 1 | 2 | 8 |
| Banana | 73 | 0 | 0 | 18 |
| Blueberries | 31 | 1 | 0 | 7 |
| Spinach | 3 | 0 | 0 | 0 |
| Protein Powder | 120 | 24 | 1 | 3 |
| Pollen, Bee | 10 | 1 | 0 | 2 |
| Coconut Oil | 117 | 0 | 13 | 0 |