Weight Cutting Berry Smoothie Recipe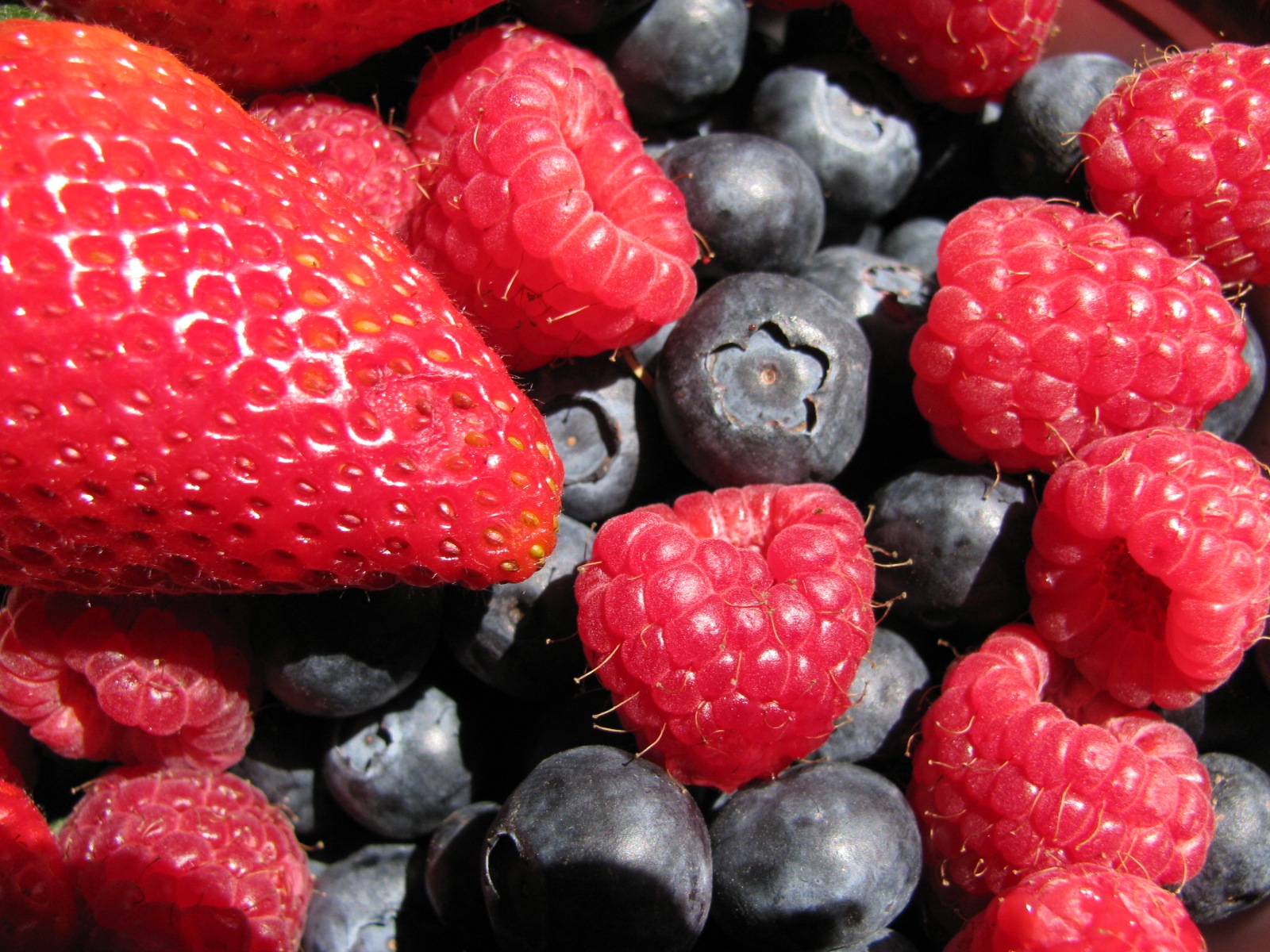 Berries are such a great food. They're amazing for your hearth and health and are especially awesome if you are on a weight cut. Though they are filled with health benefits, berries are really low in calories and are great for those trying to tone their bodies.
Along with being great for cutting weight, antioxidants found in berries has been shown to improve skin and hair, prevent diseases and might help prevent cancer.
There is a belief among some nutritionists that a rainbow diet is something we should all strive for. What that means is that we should be eating different colored fruits and vegetables. Red, green, purple, blue, orange, etc. Different colored foods have different types of benefits for our bodies, and berries come in a lot of different colors, yet all taste great.
This is a well rounded berry smoothie where you get red, pink and blue colored berries. If you are looking to lose weight, drink one of these as a meal substitute. Oh, it's also vegan.
Ingredients:
2 Cups of Almond Milk
10 Raspberries
20 Blueberries
10 Strawberries
Directions:
Throw into a blender, blend and drink.
Twists:
The seeds of the raspberries will bother some people. If they bug you, substitute a different type of fruit for them. Papaya would be a good substitute. Or just leave them out and add a bit more strawberries and blueberries.
Nutrition Info:
| Nutrition | Smoothie | Almond Milk | Raspberries | Blueberries | Strawberries |
| --- | --- | --- | --- | --- | --- |
| Calories | 131 | 60 | 10 | 15 | 46 |
| Vitamin C | 154% | 0% | 8% | 5% | 141% |
| Vitamin D | 50% | 50% | 0% | 0% | 0% |
| Vitamin E | 44% | 40% | 1% | 1% | 2% |
| Calcium | 92% | 90% | 0% | 0% | 2% |