Another Homemade Gainer Recipe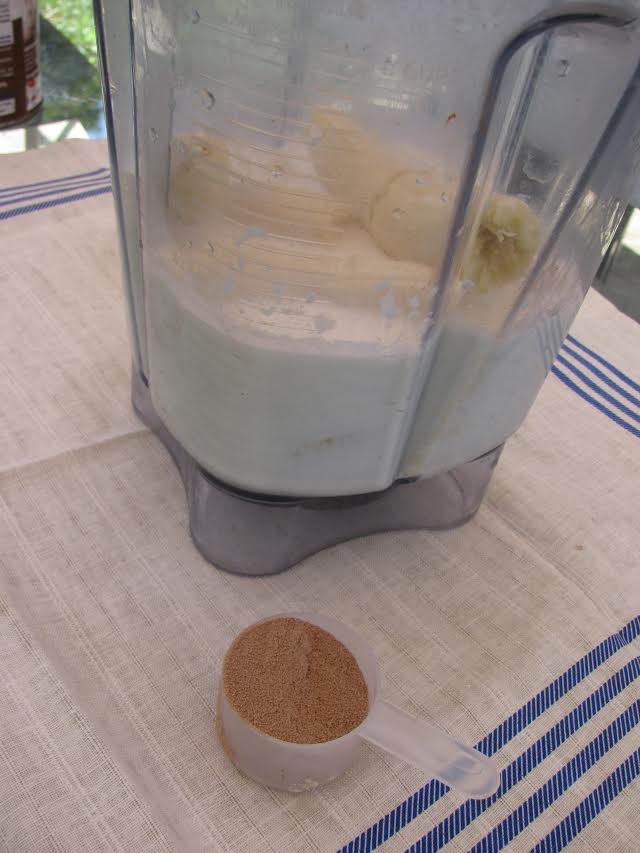 That's right, another good tasting homemade gainer shake recipe.
In it's more basic form, gainer powder is just protein powder mixed in with a bunch of high calorie carbohydrate powder. Added to that are flavors and sometimes vitamins and minerals. But in essence, when you get a gainer shake you are getting Carbohydrate powder + protein powder.
That's similar to what this gainer shake recipe does. Most of the ingredients are high in carbohydrates, and the mile and protein powder add protein to the mix.
This recipe tastes good and is over 1000 calories.
Ingredients:
1 Cup Milk – Whole
1/2 Cup Oats
2 Tbsp Honey
1 Banana
2 Tbsp Olive Oil
2 Scoops Protein Powder
Directions:
throw into a blender and blend. Add that banana in as the first ingredient, followed by the milk. This will help prevent clumping of protein powder or oats at the bottom of the blender.
Twists:
Add a two to four dried dates to the mix for extra sweetness and more calories.
Nutrition Info:
| Item | Calories | Protein | Fat | Carbs |
| --- | --- | --- | --- | --- |
| Smoothie | 1011 | 60 | 39 | 93 |
| Milk – Whole | 149 | 8 | 8 | 12 |
| Oats | 150 | 2.5 | 1.5 | 13.5 |
| Honey | 128 | 0 | 0 | 34 |
| Banana | 105 | 1.3 | 0.4 | 27 |
| Olive Oil | 238.6 | 0 | 27 | 0 |
| Protein Powder | 240 | 48 | 2 | 6 |