Red Smoothie Recipe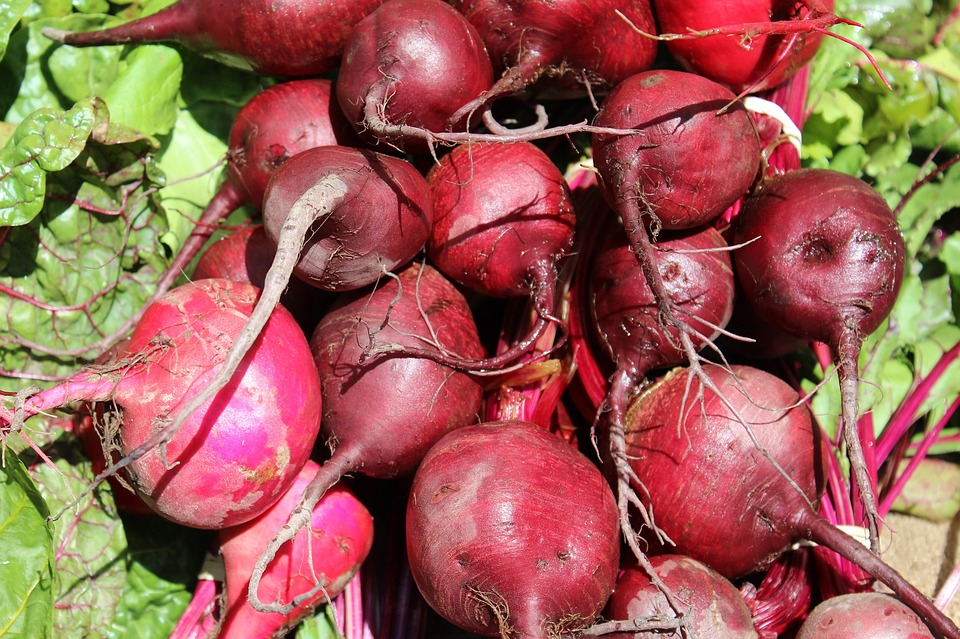 This is a very red smoothie recipe. The beets can be either cooked or raw. If you are using cooked beets make sure that they are no longer warm.
The result is a beautiful red smoothie.
Ingredients:
1/2 Cup Orange Juice
1/2 Cup Frozen Raspberries
1/2 Cup Frozen Strawberries
2 Tbsp Granola
1/3 Cup Beets
1/4 Cup Yogurt
Directions:
Mix it up in a blender. Drink it.
Twists:
Squeeze your own juice from blood oranges to add even more red to the recipe.
Add a bit of ginger.
Add a sweetener if desired. Honey, agave, dates or sugar all work well.
Nutrition Info:
| Item | Calories | Protein | Fat | Carbs |
| --- | --- | --- | --- | --- |
| Smoothie | 237 | 8 | 3 | 45 |
| Orange Juice | 55 | 1 | 0 | 13 |
| Raspberries | 32.5 | 0.75 | 0.4 | 7.5 |
| Strawberries | 23 | 0.5 | 0 | 5.5 |
| Granola | 75 | 2 | 3 | 10.5 |
| Beets | 17.7 | 0.66 | 0.06 | 3.9 |
| Yogurt | 34.25 | 3.5 | 0 | 4.75 |