The Rainbow Diet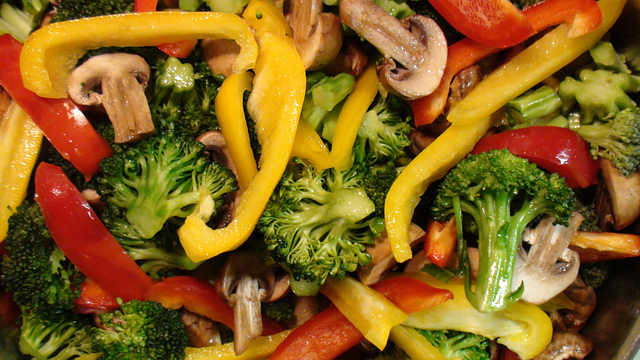 The rainbow diet is an idea that we should all eat whole foods that are different in color. This idea stems from the need for a balanced diet. Our diets should contain a steady balance of the nutrients our bodies need to thrive. This includes vitamins, minerals, fiber, protein, healthy fats, etc. The human body needs a whole lot of different things to function well. Lacking certain nutrients can lead to metal and physical disease.
So the basic idea of a healthy balanced diet is simple. But once we start to calculate nutrients and what it is that our bodies need and how much each food or meal has of those nutrients, things get overwhelming. It would be a full time job to calculate exactly what each food has in it. People who do that sort of thing are called nutritionists. The rest of us can read labels on food and try to estimate a healthy amount of all the essentials our bodies needs, but it's not going to be exact.
The rainbow diet tries to make things easy by color coding foods. The idea is that different colored foods have different nutrients. Dark leafy greens all have certain minerals in them. Berries, like raspberries or strawberries have other nutrients. Yellow foods contain other things our bodies needs. Instead of having to calculate the exact makeup of each food we eat, the rainbow diet recommends getting a wide variety of colors in our diets. Eating a variety of different colored foods will ensure that we get the balanced diet we need.
Obviously this does not mean eating artificial processed foods. Just because skittles have a lot of colors does not mean that eating candies is a good idea. The rainbow diet is based on whole foods. Specifically fruits and vegetables. The same kinds of foods used in smoothie recipes.
The beauty of smoothies is that they allow quick and easy mixing of many different colored foods into a single meal. Green smoothies are the most famous colored smoothies, but you can just as easily make red smoothies, or yellow smoothies. Best of all though, is mixing different whole foods into the blender and making a rainbow smoothie that contains a mixture of different nutrients.