What is Hypertrophy?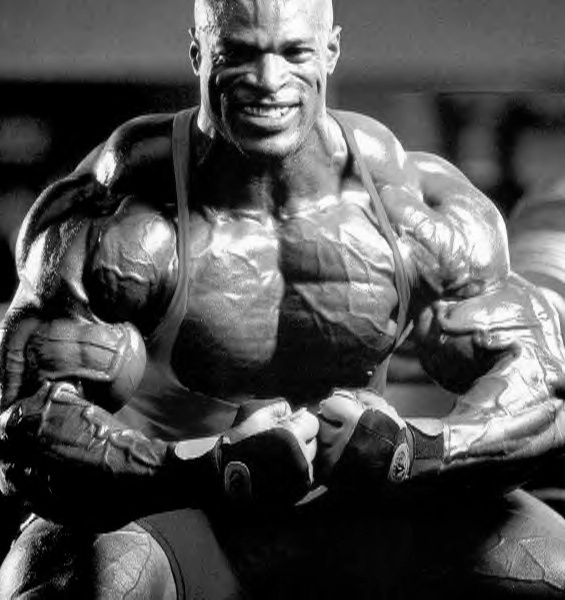 Hypertrophy is a term thrown around by bodybuilders and gym-goers. Usually, when someone at the gym says hypertrophy, what they mean is an increase in muscle size. This does not mean an increase in strength or tone or anything else. It is purely an increase in the size of a muscle.
Hypertrophy is technically the increase in size of a cell inside of your body. Our bodies are made up of individual cells. These cells do many different things which allow us to function and live. When an individual muscle cell sees an increase in the work that it has to do, it increases in size. This size increase allows the cell to work more efficiently. Larger muscle cells are able to do more than than smaller muscle cells.
Strength v Size
There are two types of hypertrophy. One type, called sarcoplasmic hypertrophy, increases the amount of fluid in a muscle cell. The second type, called myofibrillar hypertrophy, increase the amount of proteins in a muscle cell. Both make the muscle cell larger and therefore increase the size of the muscle as a whole. Both make muscles bigger. However, only myofibrillar hypertrophy leads to an increase in strength.
Usually the two types of hypertrophy go hand in hand. However, depending on what type of training one does, you may see one or the other type of hypertrophy as dominant. This is why you sometimes see smaller people being able to lift more than larger people. In such a case, the smaller, stronger person's muscles have experienced more myofibrillar hypertrophy than the larger persons. Size does not always equate to strength.
The Pump
Have you ever felt a "pump" after a workout session? The "pump" is an immediate feeling of muscle increase. Weight lifters will talk about the pump as being an amazing feeling that they get right after an intense weight lifting session. The pump is actually a type of rapid hypertrophy where the muscle cells are filled with liquid. The pump is the feeling that is caused by this rapid hypertrophy. Unfortunately, the water is able to leave the muscle cells just as quick and the pump does not last.
This is true of all hypertrophy. It can decrease just as rapidly as it can increase. When cells stop being used and stressed they adapt back to their smaller size. This means that if one were to stop weight training, their muscle size would decrease. If you don't use your muscles they get smaller.
Hyperplasia
Hypertrophy is not an increase in the number of muscle cells. The term for an increase in the number of cells of fibers of an organ (such as a muscle) is hyperplasia. The scientific community is very mixed on how muscle hyperplasia happens, or if it is even possible to accomplish hyperplasia through strength training.
Fitness Programs
If your fitness goals are to look great, you should focus on a hypertrophy program. These are programs meant to create muscle hypertrophy rather than strength, endurance or flexibility. As stated above, an increase in hypertrophy does not always mean an increase in strength.
Hypertrophy fitness programs focus on volume and accessory exercises more than strength fitness programs. The belief is that a larger amount of reps leads to a bigger increase in muscle size. Hypertrophy programs also focus on muscles that are not always key for strength. Strength training programs focus on the largest muscles because they are the most important to moving heavy things. Hypertrophy programs use accessory exercises to also focus on muscles which are sometimes neglected by strength programs.
A hypertrophy fitness program can be equated with bodybuilding. Bodybuilding is a sport which is based around aesthetics and not performance. Hypertrophy based fitness programs are concerned with making the body look great. If you are interested in a program which will make you stronger, faster or better at a certain sport, hypertrophy is probably not what you should be focusing on.