Paltrow Smoothie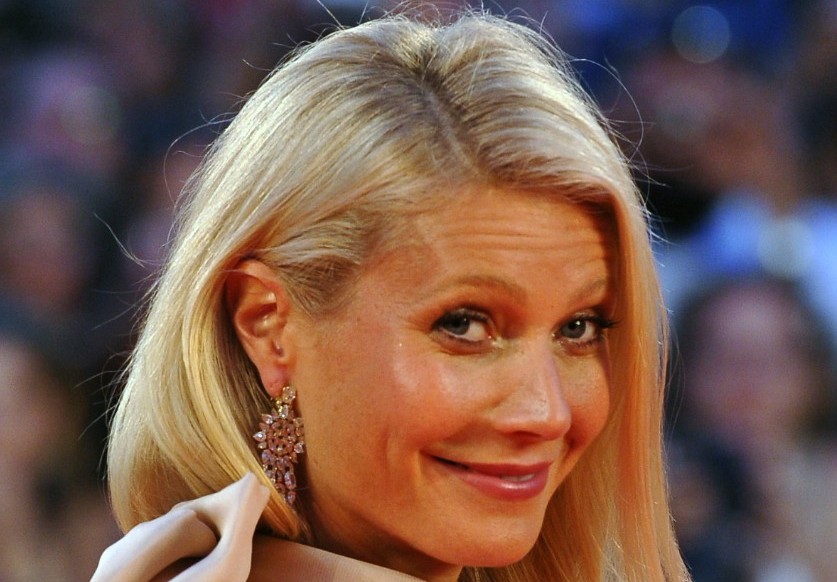 Have you heard? Gwyneth Paltrow claims to drink a smoothie whose ingredients would cost $200 to buy. Apparently you can buy most of the ingredients from Paltrow's very own goop.com website.
Before you actually give Paltrow two hundred dollars, you may want to read this Washington Posts article. Unsurprisingly many of the ingredients in this smoothie are a bunch of "supplements" that have not been thoroughly tested for their effectiveness, let alone their safety. Neither the FDA nor any scientist has actually shown any of the "magic" ingredients to do all the things they are claimed to do. The smoothie is basically a bunch of overpriced supplements whose effectiveness or claims have not been proven. At least one of the ingredients can cause liver failure.
I took a quick look at the ingredients and found you can at least save a few bucks by buying them off of Amazon.
Ok, So the first three ingredients of Gwyneth Paltrow's smoothie are common enough:
1 cup almond milk
1 tablespoon almond butter
1 teaspoon coconut oil
We here at SmoothieGains.com have plenty of recipes using all of the above. Sounds OK so far.
Vanilla Mushroom Protein Powder — $35
Hmm, I have never tried mushroom protein powder. Mushrooms arn't a great source of protein. Sounds interesting… Let's look at the ingredients of this protein powder:
Ingredients: Activated Brown Rice Protein, Tocotrienols, Mesquite, Cordyceps, Reishi, Stevia, Vanilla.
Funny, the main protein in mushroom protein powder is actually rice protein. Rice protein is not the best type of protein powder, but it works well enough. You can buy the same amount of rice protein on Amazon for $15
.
The some of the secondary ingredients in the mushroom protein are:
Tocotrienols — vitamin E
Mesquite — ground up mesquite pod
Cordyceps — A parasitic mushroom
Mesquite is interesting because it is a legume which grows on the mesquite tree. Legumes do tend to be a good protein source. So there may be some benefits there. Personally, if I want legumes I will spend a dollar on some beans and call it a day.
Moving on.
Maca — $25
Maca is a Peruvian plant in the mustard family. The product description listed on the goop.com site has a long list of things that supposedly maca does. Because maca is an important export of Peru the plant has been the subject of scientific studies in that country. The results do show an increase in both male and female libido, though no change in testosterone or estrogen.
You can get a similar amount of maca on Amazon for $11
Ashwagandha — $17
This is a small shrub native to India. It is a stress reducer and there are a few double blind studies which show that the supplement does have an effect on human stress levels.
You can get twice the amount on Amazon for $12
Ho Shou Wu — $18
This is a Chinese plant which is supposed to help prevent aging. There is no reputable scientific support for this claim. There is evidence that Ho Shou Wu can lead to liver damage and even liver failure.
If you want to risk digesting this plant the one on moonjuiceshop which goop.com links to is actually cheaper than Amazon.
Cordyceps — $35
This is one of the ingredients in the mushroom protein powder. This is a parasitic family of mushrooms. It is described as a 'fungus known for parasitizing insects and turning them into "zombies,"'. There is no scientific evidence of the health effects of cordyceps.
Get some on Amazon for $21
Beauty Dust — $65
Goop.com lists a number of 'dusts' and the smoothie maker should choose one of them. Let's look at the "beauty dust", simply because it is a few dollars more expensive than the others. The ingredients are:
Goji
Rehmannia
Pearl
Schisandra
Stevia
All of these are combined to make a 2 ounce powder.
Goji berries have been a pretty popular supplement in the last decade or so. I'm a little surprised that this "beauty dust" isn't using something a bit more trendy. Goji berries are so 2009… Anyway, you can get 4 ounces (twice as much!) goji powder for under $11
on Amazon. You can get whole berries for cheaper.
Rehmannia is a Chinese plant. There is little to no scientific evidence that it is useful as medicine. You can get 4 ounces on Amazon for $36
.
Pearl… Yeah… That's actually just ground up pearls. Like the pearls you see on necklaces. I'm not even going to try to think of how drinking ground up peals is supposed to help your body in any way. If you must, you can get about 7 ounces of ground peal for $10
on Amazon.
Schisandra you can get on Amazon in capsule form for about $8
The price of the "Beauty Dust" ingredients listed above comes out to about the same amount as a 2 ounce lid of "Beauty Dust", however buying off Amazon you get a much larger quantity.
If you want to be healthy there are a lot of simple things you can do without having to spend $200 dollars. One is eat (or drink) more fruits and veggies. Exercise more. Don't smoke or drink. Seriously, leading a lifestyle which is scientifically proven to be healthy is not expensive or difficult. Stop trying to buy some miracle potion.
Sorry for the rant. Oh, and if you want to see what a legit celebrety smoothie recipe looks like, take a look at Joe Rogan's recipe.