Highest Calorie Beans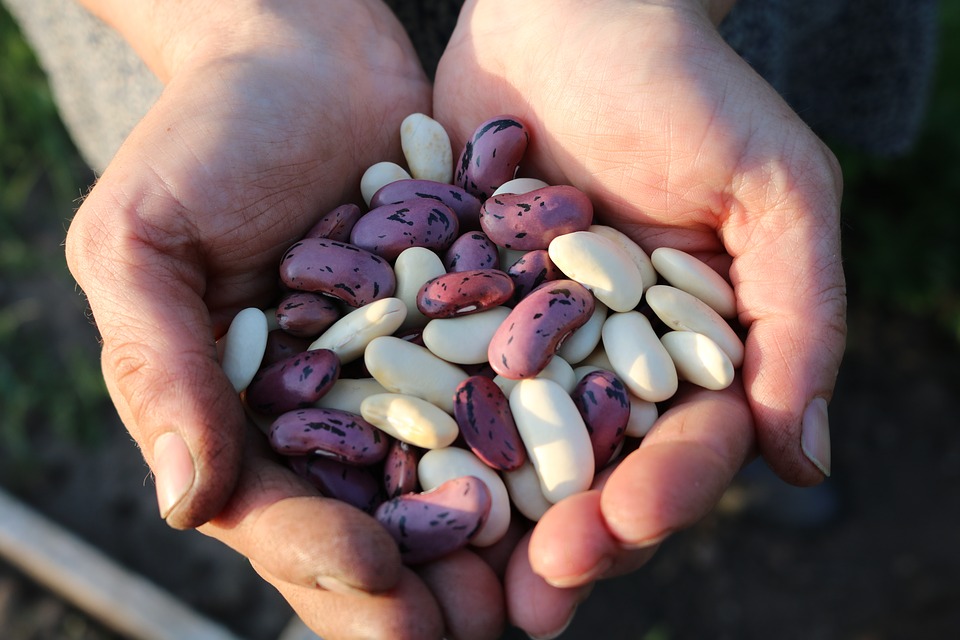 Beans are wonderful. They're a healthy, filling, plant-based food that usually contains a lot of protein. Adding more beans to your diet is a great idea. But different types of beans have different nutritional values. This is a list of the highest calorie beans. If you are attempting to gain weight/muscle, these beans are going to help you along the way. If you want to loose weight, maybe avoid these high calorie beans.
Beans are a great source of Folate, Phosphorus and Manganese. They have many other nutrients and are definitely a good food. Because they tend to be filling and high in protein they are especially important in vegetarian diets.
Soy Beans — 296 Calories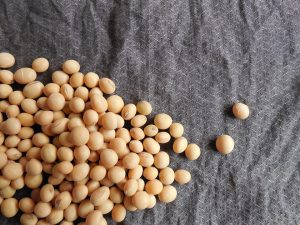 Soy beans are what tofu and many imitation meat products are made from. They provide a very large amount of protein and have many uses. Their uses include soy milk and tempeh, as well being used as a source of animal feed.
A cup of boiled soy beans contains 296 calories, 10.3g of fiber and 31.3g of protein. This dish can be bought pre-made in a can.
Adzuki Beans — 294 Calories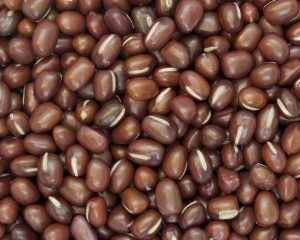 Adzuki beans are a red bean originating in Asia.
A cup of boiled azuki beans contains 294 calories, 16.8g of fiber and 17.3g of protein.
Garbanzo Beans — 269 Calories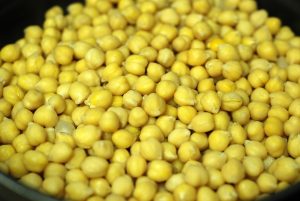 Garbanzo beans, also called chickpeas, are used to make hummus, curries, dhokla and other foods. They are popular in the Mediterranean, India, and other parts of the world.
A cup of boiled garbanzo beans contains 269 calories, 12.5g of fiber and 14.5g of protein.
Baked Beans — 266 Calories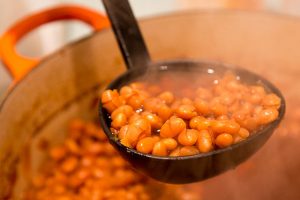 Baked beans are often served with meat and sauce of some kind, increasing the amount of calories.
A cup of canned baked beans contains 266 calories, 13.9g of fiber and 12.1g of protein.
Navy Beans — 255 Calories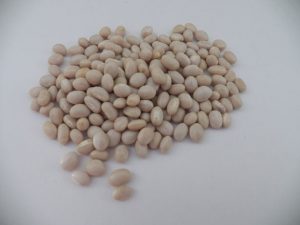 Sometimes called Boston beans, navy beans were a staple in American military meals in the 19th century. They contain the largest concentration of phosphatidylserine of any plant-based food.
A cup of boiled navy beans contains 255 calories, 19.1g of fiber and 15g of protein.
Pinto Beans — 245 Calories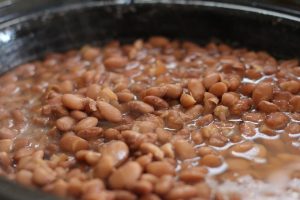 Pinto beans are common in burritos and other Mexican food. They are also used to create common types of refried beans. These are the most popular beans in the United States.
A cup of boiled pinto beans contains 245 calories, 15.4g of fiber and 15.4g of protein.
Cranberry Beans — 241 Calories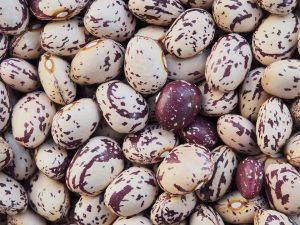 Cranberry beans are medium ran beans streaked with red or pink. Imagine if someone sprayed a white bean with cranberry juice, that's what they look like. They are also called Roman beans or borlotti beans.
A cup of boiled cranberry beans contains 241 calories, 15.2g of fiber and 16.5g of protein.
Split Pea — 231 Calories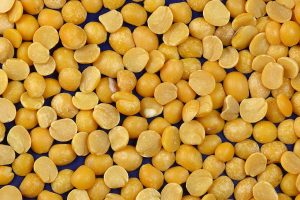 Split peas are a type of bean. A pea is actually just a round shaped bean. In the United States, split peas are most commonly used to make split pea soup.
A cup of boiled split peas contains 231 calories, 16.3g of fiber and 16.3g of protein.
Lentils — 230 Calories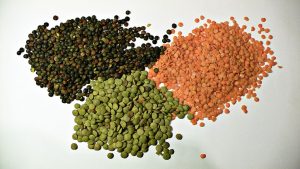 Lentils are a legume used in dishes throughout the world; from lentil soups to lentil rice and raisin dishes. Dried lentils can be found is most supermarkets.
A cup of boiled lentils contains 230 calories, 15.6g of fiber and 17.9g of protein.
Green Beans — 228 Calories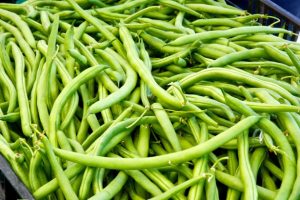 Also known as French beans, string beans, or snap beans. These are different from many other bean types because they are harvested, sold and eaten with their enclosing pods still attached. These beans are harvested before they become ripe.
A cup of boiled green beans contains 228 calories, 16.6g of fiber and 12.5g of protein.
Black Beans — 227 Calories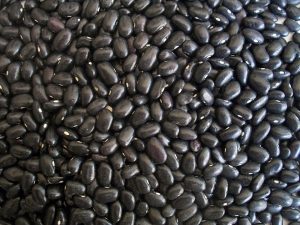 Black beans are a commonly used in Latin America food. They are sometimes called black turtle beans. They are dense and meaty.
A cup of boiled black beans contains 227 calories, 15g of fiber and 15.2g of protein.