A List Of The Highest Calorie Vegetables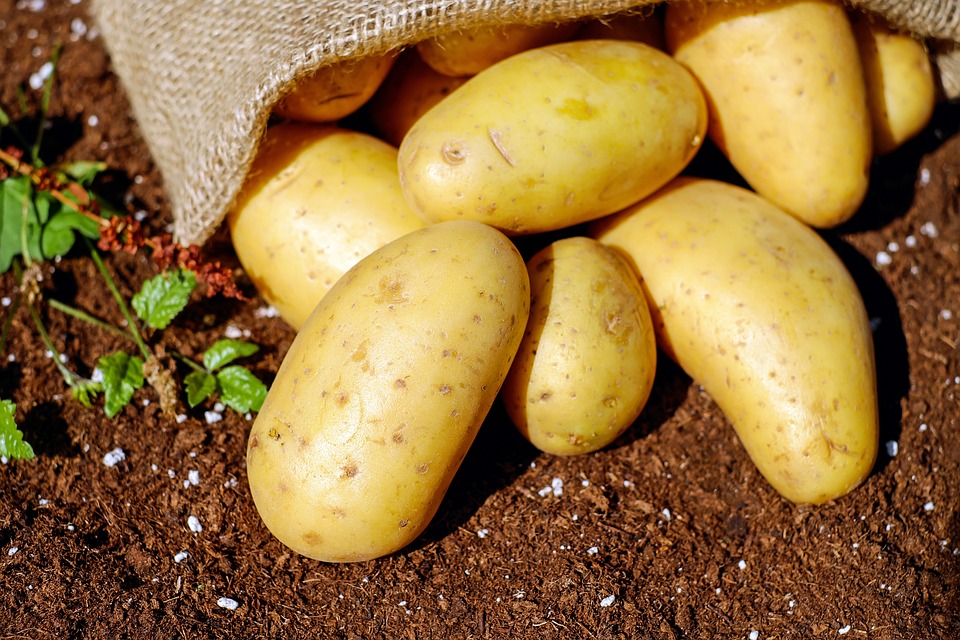 First off, a disclaimer. Not all of these vegetables would be good in a smoothie. high calorie fruits are usually better tasting in smoothies. But that is no reason not to include these high calorie vegetables in your diet. Most people do not get enough natural whole foods in their diets. Fruits and veggies are essential to a healthy diet and healthy body. Eating high calorie vegetables is a great way to gain weight without clogging your arteries and destroying your health.
This list is great for those looking to gain weight and muscle. It is also great for those on a budget who have a limited amount of money to spend on food and need to make sure they get the most bang for their buck. Eating healthy high calorie foods ensures your body gets enough nutrients.
Anyone looking to gain weight (including muscle) should add these foods to their diet.
Beans
Beans are technically not vegetables but legumes. But many nutritionists still classify them as a vegetable or protein. Beans are a great addition to a vegetarian diet as they provide a huge amount of plant protein. That is one reason why so many processed vegan foods are made from soybean.
It is not just the soybean that is great for protein, nutrition and calories. Eating any type of bean ensures a high amount of calories and a good amount of protein. For example:
A cup of boiled lima beans contains 217 calories and 15 grams of protein.
A cup of boiled black beans contains 240 calories and 15 grams of protein.
A cup of boiled soybeans contains 298 calories and 29 grams of protein.
Anyone who is interested in gaining muscle knows the importance of protein in their diet. Beans provide a great alternative to meat as a source of protein and do not have all the health risks associated with red meat.
Yams
Yams are a tuber vegetable originating in Africa (A tuber is a thick underground part of a plant, for example a potato). Here's the thing, the "yam" that most Americans buy in the grocery store is just a type of sweet potato. Real yams (the African type) are difficult to get in the United States.
I mention this so that people do not look up the nutritional value of African yams (genus Dioscorea) and think that represents the regular grocery store yam they see.
The African yam has 177 calories per cup.
Corn
Corn has a bad rap. It's not the healthiest of vegetables, but it certainly isn't the least healthy either. Corn based foods tend to have more nutrition than rice or wheat. Corn contains lutein and zeaxanthin which are good for healthy eyes. An ear of corm is about half a cup.
A cup of corn has about 160 calories.
Potatoes
Potatoes are a staple food in most of Europe. They are filling and versatile and often served with every meal. Traditionally the reason for this is because potatoes were cheap and easy to grow and had enough calories and nutrition to keep the peasant farmers sustained.
You do not have to be doing manual labor in the field all day to appreciate potatoes. Because of their availability, their cheap price tag and their versatility, potatoes are one of America's favorite side dishes.
They also contain a good amount of calories. They are also a good source of vitamins B6 and C. A cup of boiled potatoes comes in at 136 calories. Of course cooking potatoes in oil will increase the amount of calories a huge amount.
Peas
Green peas a a common side dish for many meals. Green peas are a good source of Vitamin K and Manganese. Green peas are also good for the environment. Their plants tend to make the soil that they grow in healthier, increasing the amount of nitrogen in the soil.
A cup of green peas comes in at 124 calories.
Sweet Potatoes
Orange colored sweet potatoes are a great source of beta-carotene. Eating sweet potatoes raises the vitamin A levels in your body.
There are other varieties of sweet potato that are purple or yellow in color. The purple ones are a good source of antioxidants. Sweet potatoes also help in breaking down homocysteine. Homocysteine contributes to hardening blood vessels.
A cup of sweet potatoes has about 114 calories.
Parsnip
Parsnip is a root vegetable that looks like a white carrot. It's especially great in soups, such as chicken soup. It is a good source of folic acid and vitamin B6. It also contains minerals such as iron, calcium, and copper.
A cup of parsnip contains 100 calories.
Butternut Squash
Butternut squash is a type of squash similar to pumpkin. The amount of calories it contains is a tiny bit more than a pumpkin, but it's close. The way I make these is to cut them in half, pour some maple syrup on top and bake them. You should be able to find a full recipe with a quick Google search. It is a great source of vitamin A.
A cup of butternut squash has 63 calories.
Carrots
Carrots can be found in any supermarket. They are a great source of carotenoids. They are also great for Vitamin A and biotin.
A cup of chopped carrots contains 53 calories.