Cooking Oil Comparison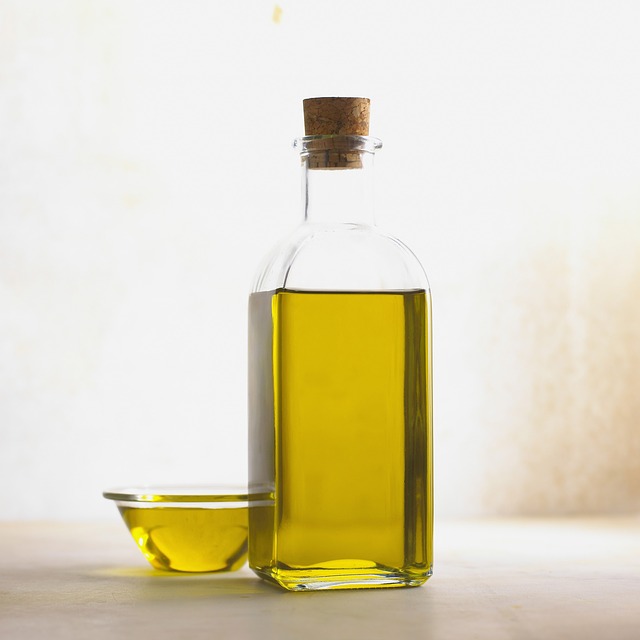 A bottle of cooking oil stands ready in every kitchen. It is consumed on a daily basis, but which cooking oils are good for us and which are bad for us?
Cooking oil is not just got cooking. Adding a bit of oil to a smoothie provides a big boost to the nutrition of the smoothie. Including oil in a smoothie is an easy way to increase calorie content and provide long term energy for the body to use. Adding oil increases the fat content of a smoothie, which otherwise can be heavy with carbohydrates. The human body needs healthy fats and oils are a great way to get those fats. Those on a keto or other type of high fat diet can attest to the benefits of lipids in your diet.
Olive oil is the most common type of oil, but is it the most efficient and the healthiest? In terms of macro nutrients, it doesn't really matter. Oils are pure fat and they all hold close to the same nutritional value. All oils have around 120 calories made up of 14g of fat per tablespoon.
The main difference between oils is the type of fat. A few are higher in saturated fat. Coconut oil for example is almost all saturated fat. Other micro nutrient differences exist between different oil types. The amount of Omega-6 and other nutrients can vary widely between different oils. The following is a list of common oils used in the kitchen. See which of these fit bet with your dietary goals and which you should be adding to your smoothies.
Olive Oil
This is a common oil found in most kitchens. It is low in Omega-6 to 0mega-3s, which is a good thing. There is evidence that a high ratio of Omega-6 to Omega-3s, which is found in most Western diets, plays a role in increased disease. This includes cardiovascular disease, cancer, and inflammatory diseases. The low Omega-6 to Omega-3s ratio of olive oil is a main reason for it being hailed as a healthy source of fat. Other oils with low amounts of Omega-6 to Omega-3 include walnut, flaxseed and canola oils.
Olive oil is high in monounsaturated fatty acids and extra virgin olive oil is not deodorized. Many common cooking oils are deodorized in order to decrease their flavor. This process also adds bits of trans-fat to those oils. Trans-fat is universally agreed to be unhealthy. The amount of trans-fat added to oils which are deodorized is small, less than 0.5%, but if you worry about trans-fats in your diet, extra virgin olive oil is one of the best types of oils you can consume.
Canola Oil
Canola oil is actually produced from the rapeseed plant, which is a part of the mustard family. You may have driven by a field of small yellow flowers, they might have been rapeseed plants used for canola oil. It is often offered as a cheaper alternative to olive oil. Like olive oil it is low in Omega-6s and low in saturated fat. It is also mostly made of monounsaturated fatty acids.
for those who like to avoid genetically modified foods, be aware that almost all canola oil which is not organic will be genetically modified.
Vegetable (Soy) Oil
Vegetable oil can be made up of a number of different things. Usually it is made up of soybean oil. Like canola oil it is cheaper and usually deodorized and genetically modified. It is mainly made up of polyunsaturated fatty acids, mainly Omega-6s.
Because soybean oil is so common, it has actually become the number one source of Omega-6s in the American diet. About half of the content of soybean oil is made up of Omega-6s. This makes soybean oil less desirable than many other types of oils in terms of health due to the high ratio of Omega-6 to Omega-3 in most diets.
Flaxseed Oil
Flaxseed oil is mostly polyunsaturated fat, with the majority of it being Omega-3s. It's actually really amazing just how much Omega-3 there is in flaxseed oil. If you are looking to balance out your Omega-6 to Omega-3 ratio, Flaxseed oil is great. It is over 60% Omega-3s! It is the only vegetable oil that has a higher amount of Omega-3s than Omega-6s. Fish are another good source of food which has a higher amount of Omega-3s than Omega-6s.
Coconut Oil
Coconut oil stands out among oils because it is almost all saturated fat. Coconut oil has more saturated fat than does butter. Saturated fat has a bad reputation, but recently most scientists have come to agree that saturated fats are not as bad as we once thought. Whether to avoid saturated fats is still a controversy in the scientific community, and no consensus has been reached.
Coconut oil is made up mostly of lauric acid, which is thought to be the most healthy type of saturated fat.
Palm Oil
Like coconut oil, palm oil stands out for its higher content of saturated fat. Certainly the amount of saturated fat in palm oil is not as high as that of coconut oil, but it is much higher than most other oils. Like coconut oil, the saturated fat in palm oil is largely made of lauric acid.
Almond Oil
Almond oil is mostly made up of healthy monounsaturated fatty acids. This is true of most nut oils. It is a better idea to eat whole nuts or nut butters than just the oil.
Avocado Oil
Like almond and other nut oils, this is made up mostly of monounsaturated fatty acids. Largely it is very similar to olive oil in terms of nutrition. It has similar amounts of Omega-3s and Omega-6s. What really makes avocado stand out is the high smoking point. It can be cooked over 500F degrees before smoking, while olive oil has a smoking point of around 400F.
Hemp Oil
Hemp oil is another high in Omega-3 oil. Not quiet as amazing as flaxseed oil, but definitely second place in terms of the amount of Omega-3s. It will not make you high and does not have any narcotic properties, but may still be difficult to purchase, depending on where you live.
| Item | Calories | Protein | Fat | Carbs | Saturated Fat |
| --- | --- | --- | --- | --- | --- |
| Almond Oil | 119 | 0 | 13.5 | 0 | 1 |
| Calona Oil | 120 | 0 | 14 | 0 | 1 |
| Coconut Oil | 117 | 0 | 13.6 | 0 | 12 |
| Flaxseed Oil | 119 | 0 | 14 | 0 | 1 |
| Hemp Oil | 130 | 0 | 14 | 0 | 1 |
| Olive Oil | 119.3 | 0 | 13.5 | 0 | 2 |
| Palm Oil | 120 | 0 | 14 | 0 | 7 |
| Vegetable (Soy) Oil | 120 | 0 | 13.6 | 0 | 1.7 |