Extra Chocolaty Chocolate Protein Shake Recipe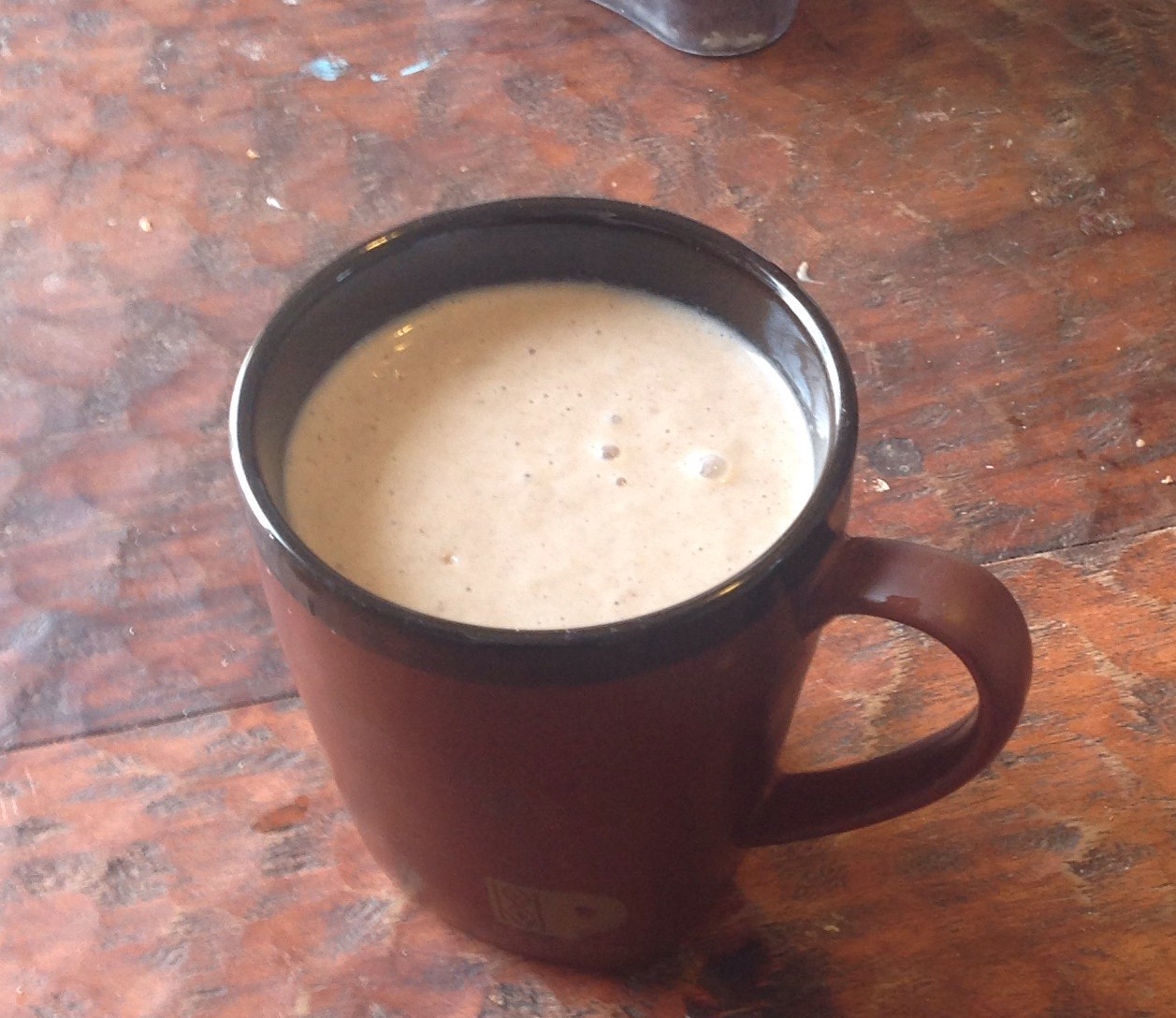 Yesterday, I was craving chocolate after the gym. I could have just made a regular protein shake with either milk or water and a scoop of chocolate protein powder, but I wanted something more.
This chocolate protein shake recipe is simple, but creates a much more intense and satisfying chocolate flavor than just protein powder + water/milk. And it's still a lot healthier than just eating a bar of chocolate by itself. The protein powder helps muscle growth and the banana adds fiber and vitamins.
Basically all I did was add a frozen banana and a few pieces of a dark chocolate bar to my existing protein shake. I thought about adding some other ingredients, but I did not want to dilute the chocolate taste I was shooting for. The result was great. This chocolate shake was much more flavorful than a regular shake would have been.
A piece of chocolate is not the healthiest thing in the world, but sometimes my sweet-tooth gets the best of me. If you are looking to make your chocolate protein shakes more chocolaty, give this recipe a try.
Ingredients:
1 Scoop Chocolate Protein
3 Pieces of Dark chocolate (about 3/4 oz)
1/2 Cup Soy Milk
1 Frozen Banana
Directions:
Place into a blender and blend. No need to melt the chocolate or anything like that, just blend it on high and it should turn into a powder.
Twists:
Feel free to use real milk or milk chocolate. The above recipe is vegan and the dark chocolate is not as sweet as milk chocolate.
Add a pitted date or two for extra sweetness. I tried this but prefer the flavor of the smoothie without the dates. The dates add sweetness, but they do mask some of the chocolate flavor.
Add a tablespoon or two of oats for a bit more calories. Anything more and the texture and taste will be affected too much in my opinion.
Nutrition Info:
| Item | Calories | Protein | Fat | Carbs |
| --- | --- | --- | --- | --- |
| Smoothie | 396 | 30 | 10 | 47 |
| Protein | 120 | 24 | 1 | 3 |
| Chocolate, Dark | 116 | 1 | 6.75 | 12.75 |
| Soy Milk | 55 | 4 | 2.25 | 4.5 |
| Bananas | 105 | 1.3 | 0.4 | 27 |