Banana Nutrition Facts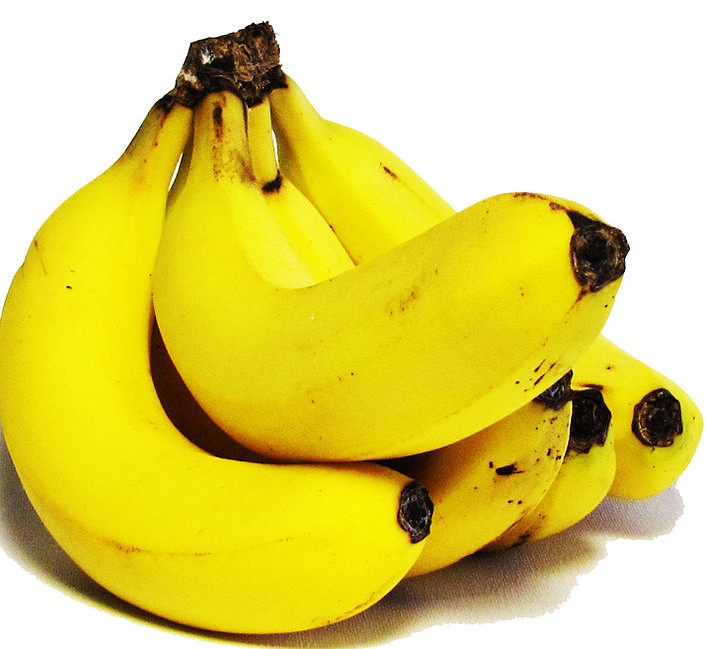 Bananas are one of the most common smoothie ingredients. It can actually be hard to find banana free smoothies. They are thicker than many other types of fruit, adding a pleasant texture to the drink. They are also deliciously sweet. Along with great texture and great flavor bananas are fairly cheap and easily available year round. Banana fruit is grown in over 100 countries and is one of the most popular fruits in the whole world. But just how nutritious are they?
A banana is technically a berry. Like many other berries, bananas contain a large amount of vitamins and minerals. This includes large amounts of vitamin B6, manganese, potassium, and vitamin C. A single banana contains about 100 calories, most of which is carbohydrates.
Potassium: Potassium is the first mineral mentioned when talking about a banana's nutritional value. Low potassium intake is associated with risks of heart disease, high blood pressure, stroke, kidney problems, arthritis, cancer and even infertility. Some studies show that less than 2% of US adults meet their daily potassium recommendations.
Potassium is an electrolyte used to conduct electrical charges in the human body. These electrical charges help nerves and muscles communicate and function properly. Potassium also helps reduce the negative health effects from too much sodium intake. Athletes should be especially concerned about their potassium intake as low potassium levels can lead to muscle cramps and poor muscle communication and contraction. your body will not be able to communicate with he muscles efficiently when it is lacking in potassium, leading to less strength.
Bananas are a great source of potassium. They are not the best source in terms of potassium per calories, but a single banana will contain about 12% of the recommended amount of daily potassium. This is one reason why adding bananas to pre-workout smoothies is a good idea. It ensures your body has enough potassium to allow effective muscle contractions, allowing you the full use of every muscle in your body.
Vitamin B6: A banana has an impressive 22% of the daily recommended vitamin B6. B vitamins help the body convert food into energy. They help metabolize fats and proteins. A healthy level of B vitamins lead to healthy skin, hair, eyes and a healthy liver. Vitamin B6 may also help reduce heart disease.
Vitamin B6 is fairly common in many foods, so a deficiency is not likely for most adults. A serious deficiency can lead to major health and emotional issues such as depression and memory loss.
Manganese: Manganese is an essential trace mineral. It plays a role in keeping bones strong, skin healthy, and helps control blood sugar levels. It's also a good natural remedy for sprains and inflammation, making bananas a good post-workout food.
Be aware that while manganese is essential to a healthy human body, we can have too much of it. In large amounts it becomes toxic. This is not something you need to worry about because there has never been a case of someone overdosing on manganese from diet alone, but those who work in industrial plants may breath in excess manganese causing health issues. Again, this is not something to worry about in terms of diet. You are not going to overdose on manganese unless you take a large amount of manganese supplements along with your regular diet. I recommend sticking with whole foods, such as bananas to get your essential vitamins and minerals, rather than supplement pills.
Vitamin C: You've probably heard about the great benefits of vitamin C. Well, bananas are a great source of this vitamin. A single banana has about 17% of your daily recommended vitamin C intake.
Vitamin C is an antioxidant, helping prevent cell damage in the body. It's also important in brain health, production of collagen, lower rates of cancer, and lower blood pressure. Though it is commonly believed to be a natural remedy for the common cold, there is little scientific basis for this. It's more of a myth than fact.
Fiber: A diet high in fiber helps prevent colorectal cancer. It also improves daily bowel movement, lowers cholesterol, helps control blood sugar levels, and decreases risk of type 2 diabetes. A single banana has around 12% of the daily recommended value of fiber.
High Calories: Unlike most fruit, a banana is fairly high in calories. The relatively high concentration of calories in a banana leads to more healthy gains and energy! This makes bananas great for workout days. Higher calories = higher energy = more muscle.
Bananas have a ton more vitamins and minerals in them, as do most fruits and vegetables. A diet high in fruits and vegetables in crucial for a strong healthy body. Bananas are not only great tasting, they are a healthy smoothie ingredient.
| Item | Calories | Protein | Fat | Carbs |
| --- | --- | --- | --- | --- |
| Bananas | 105 | 1.3 | 0.4 | 27 |