How To Gain Weight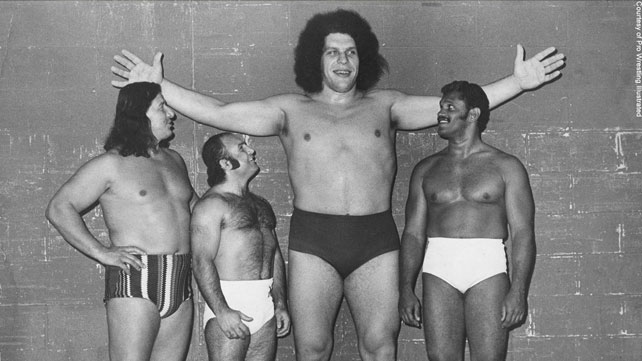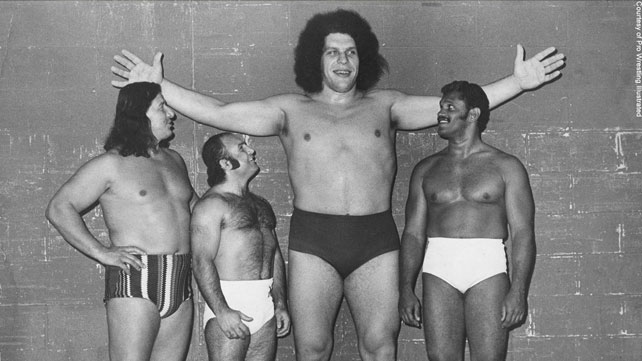 Table of Contents
Weight Gain Science
Gaining weight is simple. There is one thing that you need to do. Everything else is a way to achieve this one thing. The one thing you must do is:
Eat more calories than your body consumes
That's all there is to it. How to gain weight is not a secret. All the weight gain tips and diets you may come across are ways to achieve the above. It's simple physics really. If you put more stuff into your body than your body burns, then there will be stuff leftover. This leftover stuff will be the weight that you gain.
Again, weight gain in the most simple terms is all about the amount of calories you eat versus the amount of calories your body uses in a single day. You can turn this into a math formula:
WG = CE - CB

Weight gained (WG) is the amount of calories eaten (CE) less the amount of calories burned (CB).
I'm emphasizing this because it is important to understand and some people simply do not get it the first time. The answer for how to gain weight is to eat more calories. But when you realize that this is all it takes to gain weight, then you will be able to judge what diets, tips and workout routines are beneficial for gaining weight. Knowing this, you won't be fooled by some scam weight gain diet.
Why Try To Gain Weight?
So this is a common question for a lot of people. It is more common for people to want to loose weight than gain weight. But there are those of us who have always been too skinny and have had trouble gaining weight. A skinny teenager or a skinny-fat adult is going to benefit from gaining muscle weight. Someone battling or recovering from cancer or other diseases is going to want to re-gain a healthy weight. Same for someone overcoming an eating disorder. Maybe someone simply wants to bulk up and become stronger and more attractive. Gaining muscle and gaining weight go hand in hand.
Whatever the reason, read on to better understand how to gain weight.
How Much Do I Need To Eat To Gain Weight?
We kind of already answered this question. See that formula above? To gain weight of any kind (muscle or fat) you must eat more calories than your consume. But how will you know how many calories you should eat? After all, everyone is different, and the amount of calories I need to eat to gain weight may not be the same amount of calories that you need to eat to gain weight.
The trick is knowing how many calories your body consumes. There is a term for this number, it's called the Total Daily Energy Expenditure (TDEE). A TDEE is the amount of energy (calories) that a person's body burns throughout a single day.
The main factors that go into measuring TDEE are: biological sex, height, weight, age and the amount of exercise/activity a person performs. Using this information you can get a rough estimate of how many calories your body burns each day. Everyone is different so this estimate is only an estimate, but it's a good starting point.
To see what your TDEE is, put in the above information into a TDEE calculator. The calculator will give you a good estimate of the amount of calories your body burns each day.
The amount of calories in your TDEE is your new dietary target. To gain weight, you must eat more than the TDEE amount every day.
How do you gain weight? Eat more calories than the TDEE calculator told you to eat. How much more? The more you eat the faster you will gain weight. It's up to you how quickly you want to gain weight.
Since the TDEE calculator is only an estimate, you may have to adjust the amount of calories you consume. If you do not find yourself gaining weight after a few weeks, go ahead and assume that your true TDEE is more than the calculator said.
At this point you know how many calories to consume to gain weight. Now all you have to do is ensure you actually eat this amount every day. Counting calories is a pain in the butt, but it is the only way to ensure that you are actually meeting your daily calorie target. If you do not count your calories you cannot be sure that you are actually eating enough.
Eating a surplus of 500 calories every day will lead to about a pound of weight gain a week. This is a good, healthy goal in terms of weight gain.
What Must I Eat To Gain Weight?
The short answer is, it does not matter what you eat. As long as you eat more than your TDEE, you will gain weight. It's been shown that you can eat a junk food diet and still loose weight. The same is true of gaining weight.
It does not matter if you calories come from fat, carbohydrates or protein. A calorie is a calorie. Eat enough and you'll gain weight.
That all being said, the correct answer is that it does matter. Though weight gain in and of itself will occur no matter where your calories come from, there are other things to consider when gaining weight. Your health is important, and if you eat junk food, your health will suffer. It is easy to gain weight by eating an unhealthy diet full of processed foods. But if you do so, your health will suffer.
You can and should eat a healthy, well balanced diet while gaining weight. Eat vegetables, fruits, whole foods and make sure you get enough proteins, vitamins and other nutrients.
If you're drinking smoothies to gain weight try to include some of these great ingredients for muscle growth.
What About Muscle?
Another thing to consider is that not all calories have the same effect on muscle. Most people who want to gain weight do not want a beer belly. They want to gain weight in the form of muscle. To gain muscle you must ensure that you get enough protein. A good rule of thumb is to consume 0.75 to 1 gram of protein per desired bodyweight.
If your goal weight is 160lbs, then try to consume 120-160 grams of protein a day. About 40% of your calories should come from protein if you are trying to gain muscle.
Should I Work Out?
Sure, if you want. Working out increases the amount of calories your body burns. If you exercise more, be sure to increase your calorie intake to compensate for this increase in burnt calories.
I exercise, and so do most others who are actively trying to gain weight. The reason is that if you do not exercise, your muscle will not grow. When your muscles are not growing, but you are gaining weight, your body fat will increase. Instead of getting strong, you'll get fat.
The best way to gain bigger muscles is to lift heavy things. This usually goes hand in hand with gaining weight. You should find a good weightlifting routine and use that along with your diet to gain weight.
But remember, the most important thing is to consume more than you burn. Exercise without proper diet will not make you bigger.
That's really all there is to gaining weight. All other tips and tricks are just used to do the above.
I recommend at most attempting to gain a pound of weight a week. Talk to your doctor about your diet. If you gain too much weight, you can always lose fat without losing muscle.