An Introduction To Kefir Smoothies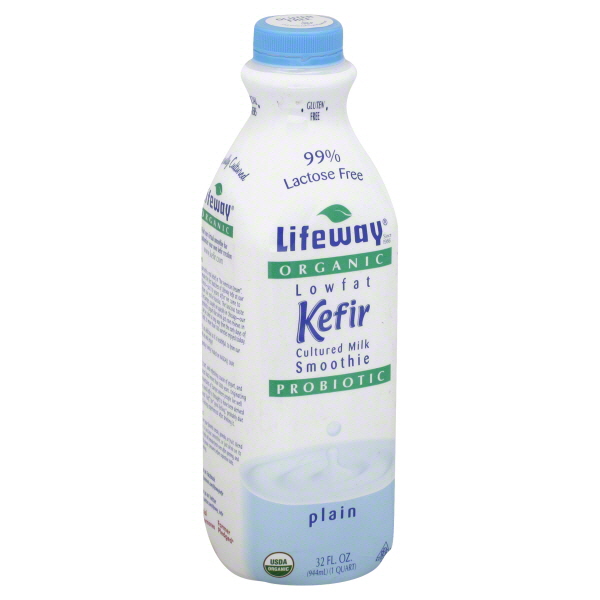 Kefir is a tart yogurt-like drink. It's more sour/tart than regular yogurt and it's a thick liquid, so there is no need to eat it with a spoon. Kefir originated in Eastern Europe and is still widely popular there and in Asia.
Kefir contains many important nutritional aspects. This includes vitamins, minerals, calcium, and probiotics. It is made by fermenting milk with a certain, special bacteria. This bacteria helps break down the lactose in milk, making many kefir varieties drinkable for those who are lactose intolerant, and produces the distinct taste of kefir.
Adding kefir to a smoothie provides a load of health benefits and also allows you to experiment with a unique flavor. I first began to add kefir to my smoothies when I got sick and was taking antibiotics. The probiotics in kefir helped restore the healthy bacteria in my digestive system that the antibiotics destroyed.
While I enjoy pain kefir on its own, the taste is not for everyone. There are also flavored kefirs, but those are usually packed full of processed sugar. Making a kefir smoothie allows you to enjoy all the benefits of kefir, while adding some great flavors and avoids processed sugars.
What Is Kefir
Kefir is a drink that is made by using special bacteria to ferment milk. Traditionally goat milk and cow milk were both used to make kefir, but today the kefir you find in stores is almost always plain cow milk. There is also a drink called water kefir, but that does not contain nearly as many health benefits as milk kefir.
During the fermentation process, the milk is turned into a tart thick, yogurt-like drink. The lactose in the milk is broken down by the special kefir making bacterias, making kefir much friendlier to those who are lactose intolerant. Some kefir is 99% lactose-free.
You can think of kefir as a mix of yogurt and milk. It's thicker than milk, but not as thick as yogurt.
Kefir Health Benefits
During the fermentation process, the kefir gains a number of important probiotics. These probiotics are incredibly beneficial for the digestive system. Anyone with digestive problems should look into consuming kefir or yogurt or another source of probiotics. Probiotic foods help nourish the good digestive bacteria that live in our guts. These bacteria are responsible for helping us digest the food we eat. If these bacteria are suffering, then the digestive system as a whole is not able to function properly.
As I stated before, when I was taking antibiotics, the probiotics in kefir and yogurt helped my digestive system resume normal digestive functions.
Along with the probiotics, kefir contains many of the same nutrition as regular milk and yogurt. This includes calcium, magnesium, vitamin K2, and protein.
Kefir is naturally gluten free and has much less lactose than milk.
Kefir Smoothies
Kefir can be added to smoothies. You can use it in just about any smoothie recipe that calls for yogurt. However, note that kefir has a different consistency than either milk or yogurt. The taste is also stronger than milk or yogurt.
The best way to begin making kefir smoothies is to simply mix the kefir with the fruit flavors that store flavored kefir comes with. These flavors are proven to work well with kefir. However, the store flavored kefir is going to be packed with processed sugars. Processed sugar is usually the second ingredient in flavored kefir. That's a lot of sugar.
To avoid this sugar, but still get some great flavor, just blend the kefir directly with the fruit.
For example, blueberry kefir is a popular flavor. Again, the flavored drink as the store is packed with processed sugar. What I do is purchase sugar-free plain flavored kefir. I take the kefir, and mix it with some frozen blueberries in a blender. Sometimes I will add a banana if I want the drink to be sweeter.
Honestly I like the tart flavor of kefir and the not-too-sweet flavor of the blueberries. If you want something sweeter, just add a natural sweetener to the drink. This can be maple syrup or any other sweetener you like.
These simple combinations of kefir + a fruit (or couple of fruits) are all you need to get you started on making kefir smoothies. Once you try a few such combinations (I especially recommend mango and star berries) you can start to experiment with more complex kefir smoothie recipes.
Keep it simple to start with. Kefir has a distinct taste that works well with individual fruits. By doing so you get not only the health benefits of kefir, but also the vitamins and fiber of the whole fruits, without and processed sugar.