How to Freeze Bananas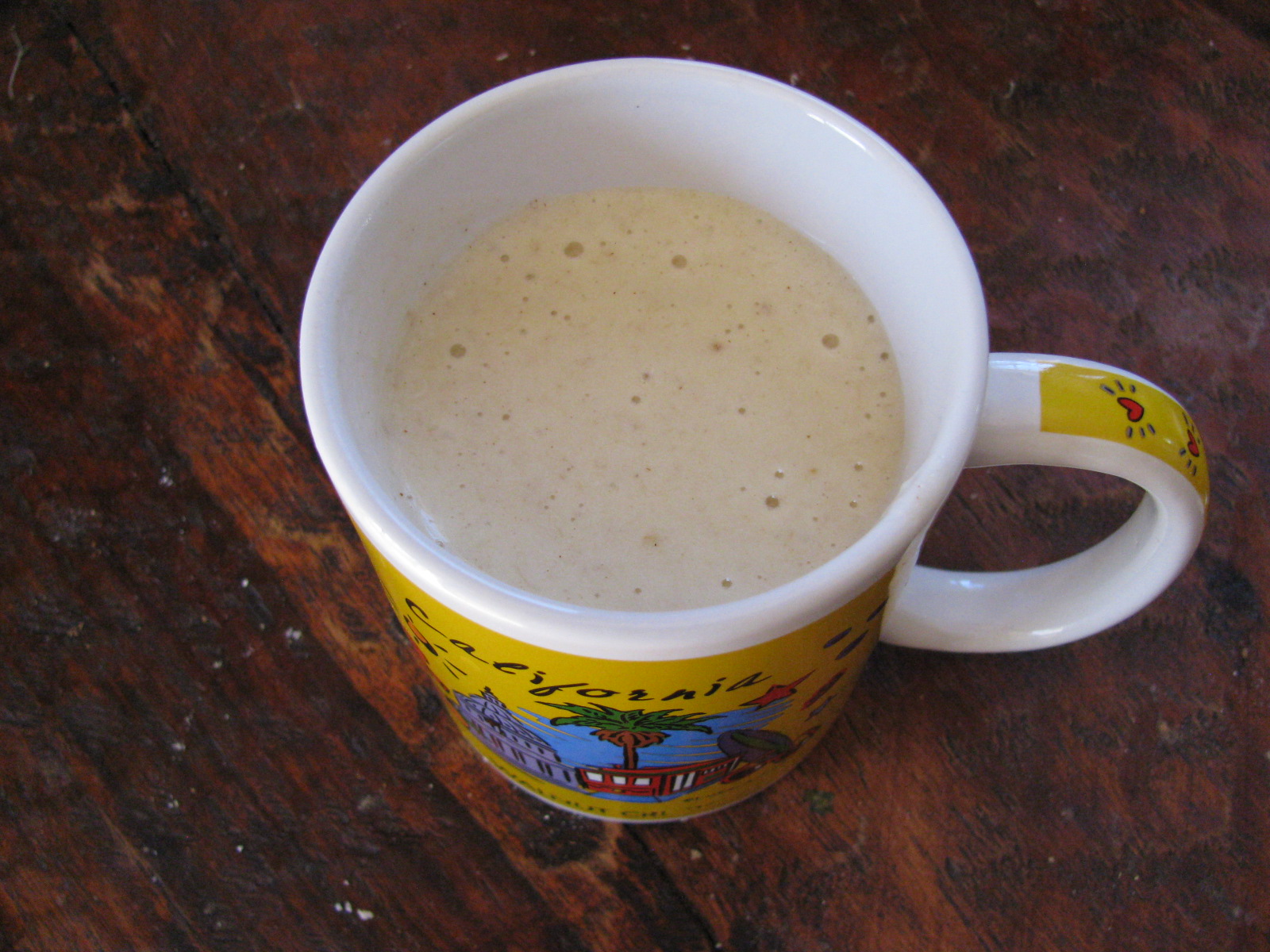 Bananas are a first-rate smoothie ingredient. They are also kick-ass for baking. Banana bread anyone? Freezing a banana is a great idea if the banana is about to go bad or if you simply enjoy frozen bananas in your smoothies.
Frozen bananas make a smoothie cold and thick. They create a texture similar to soft-server ice cream.
There is nothing tricky about freezing bananas for later use. Basically you take some ripe bananas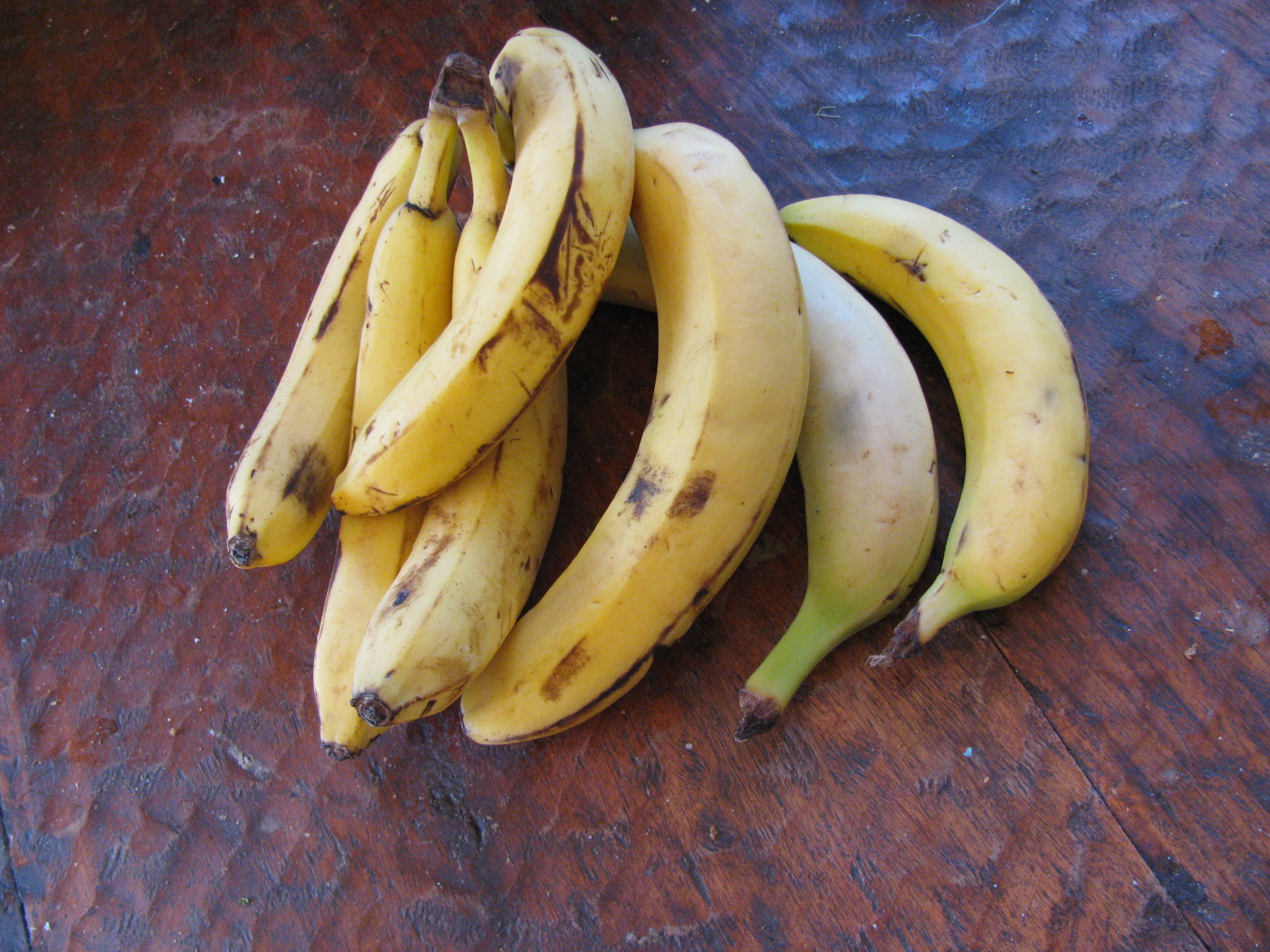 Peel them before freezing. That might be the only thing you must remember. If you do not peel the bananas before freezing, then you are going to have a hard time separating the peel from the fruit.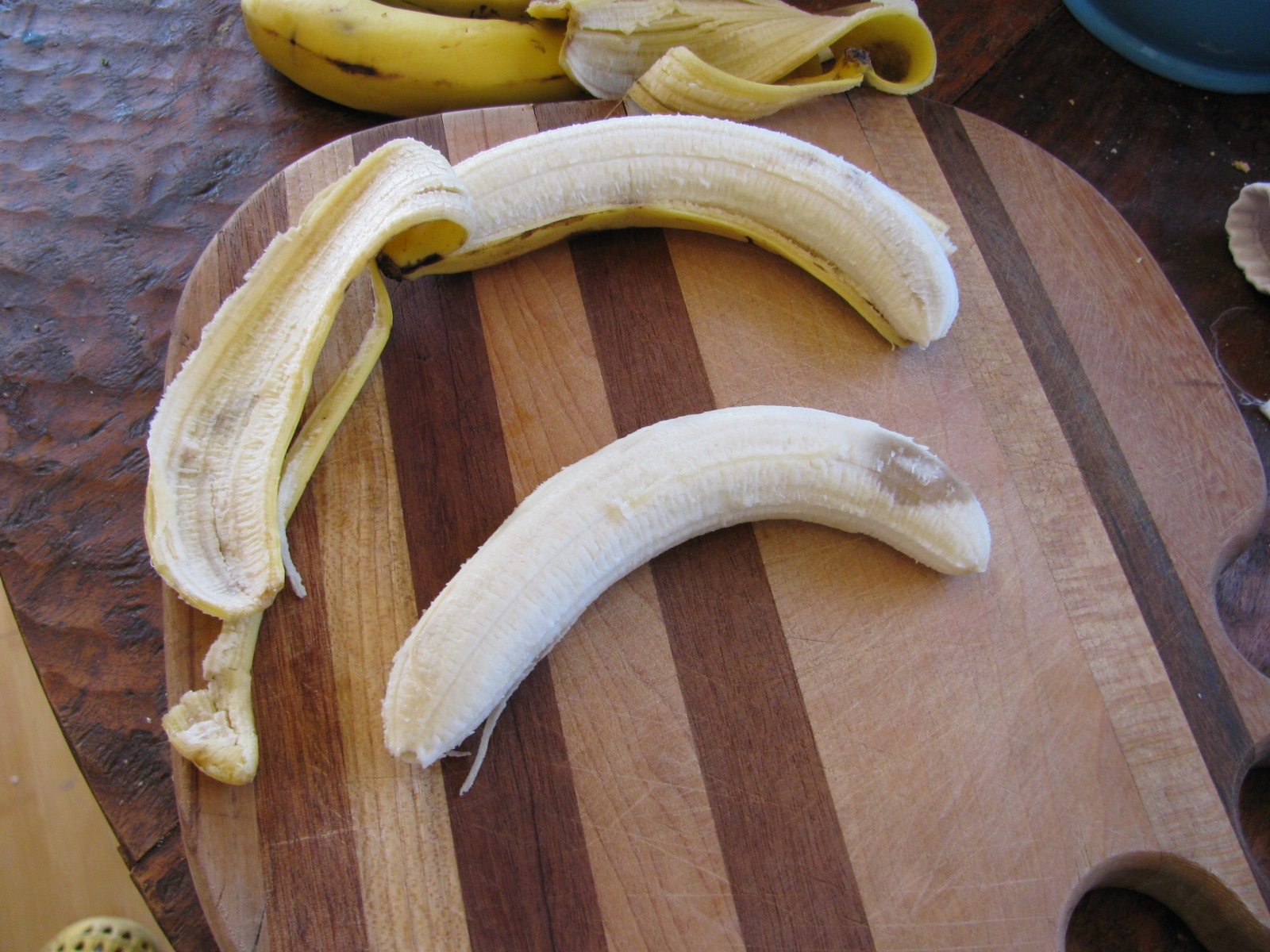 Once you have your peeled bananas you can either cut or break them into smaller chunks, or you can just feeze them whole. I usually just freeze the banana whole and break it up when I am putting it into the blender, or I let my blender do all the work. A good blender should be able to blend up a whole frozen banana without any problems. If you are worried about putting too much strain on your blender, go ahead and break up the banana into smaller chunks after your peeled it.
Next, put the peeled banana into a ziplock bag.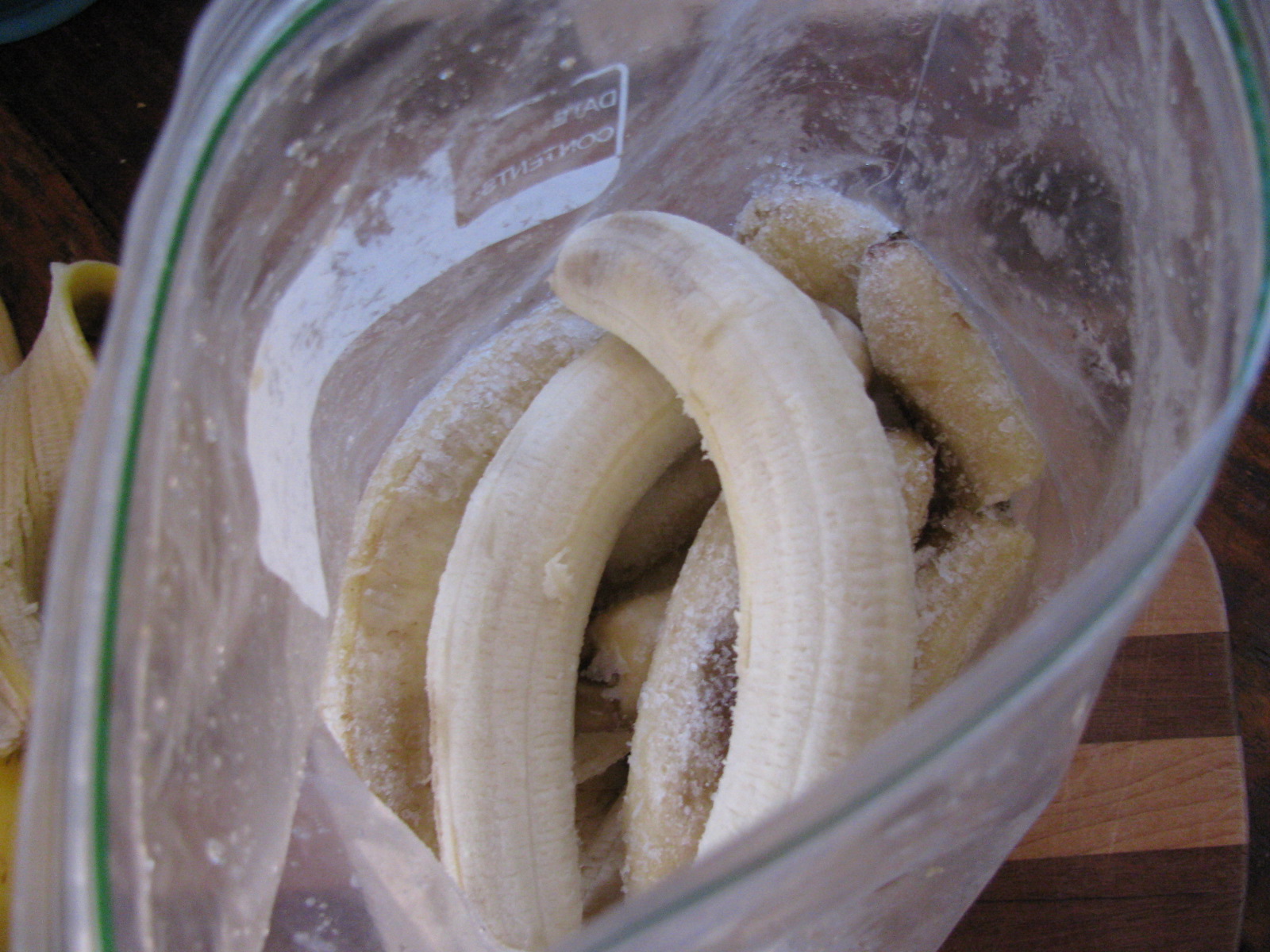 Zip up the bag, place it into the freezer and wait about 24 hours. One thing to watch out for is if your bananas are mushy, juicy or wet when you place them into the ziplock bag, they might freeze into a single solid chunk of banana. This will not affect the flavor at all, but it can make it hard to extract a single banana from the frozen banana unit.
If your bananas have frozen together into a single unit you can use a knife to separate them from one another. Just cut and break apart the banana pieces into smaller chunks so that they are able to fit into your blender.
Remember, you only need to get the frozen banana pieces small enough to blend in a blender. Let the blender do most of the work. Thats what it is there for.
Once you have your bag of frozen bananas, you can make a cold thick and sweet smoothie anytime you like. You can also use the frozen bananas in baking. You can always add more bananas to the bag.