Pro Tips On How To Make Smoothies Less Thick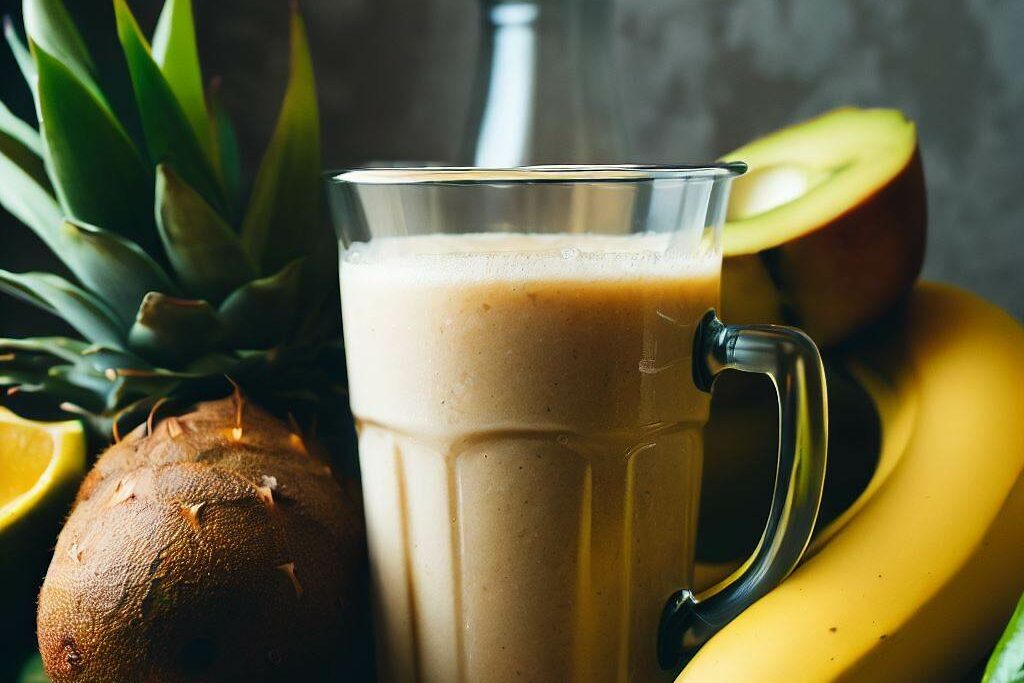 Smoothies are a delicious and nutritious way to start your day or enjoy a refreshing snack. However, sometimes they can turn out thicker than you'd like, making them more like a spoonable dessert than a drinkable treat. If you prefer a thinner consistency for your smoothies, don't worry – there are several easy ways to achieve the perfect texture. In this guide, we'll explore some tips and tricks to make your smoothies less thick. Making smoothies less thick is easier than you might think.
Choose the Right Base
The choice of the base liquid for your smoothie can significantly impact its thickness. If you're aiming for a thinner consistency, consider using one of the following options:
Water: The simplest way to thin out your smoothie is by adding water. It's calorie-free and won't overpower the flavors of your other ingredients. Start by adding a small amount and gradually increase it until you reach your desired consistency.
Coconut Water: Coconut water adds a tropical twist to your smoothie while keeping it light and refreshing. It's lower in calories than many other liquids, making it a good choice for those watching their calorie intake.
Fruit Juice: Juice can add great flavor and vitamins to a smoothie. Just watch the sugar intake as a lot of juices have too much sugar and zero fiber.
Almond Milk or Other Plant-Based Milks: Unsweetened almond milk, soy milk, or oat milk are great dairy-free options that can lend a creamy texture without making your smoothie too thick. Choose unsweetened varieties to control the sweetness.
Greek Yogurt or Regular Yogurt: While yogurt can add creaminess and protein to your smoothie, it can also thicken it. If you use yogurt, reduce the amount or choose a thinner yogurt variety.
Add More Liquid Gradually
Getting a smoothie to be the consistency you want is like an art form. Take it slow and you might come up with a masterpiece. When blending your smoothie, start with a smaller amount of liquid and gradually increase it as needed. This approach allows you to have better control over the consistency. If you pour too much liquid in at once, it can be challenging to thicken the smoothie back up.
Remember, it's easier to make a smoothie less thick than it is to add thickness. If you do need to add some thickness try some peanut butter or oats.
Incorporate Watery Fruits and Vegetables
Certain fruits and vegetables have a high water content, making them perfect for thinning out your smoothie while adding flavor and nutrients. Consider including ingredients like:
Cucumber
Celery
Watermelon
Pineapple
Oranges
These ingredients not only contribute moisture but also enhance the overall taste of your smoothie.
The nice thing about these fruits and vegetables is that they are low in calories so they won't change the nutritional value of your smoothie very much. Including these will help thin out your smoothie.
Use Fresh Fruit Instead Of Frozen Fruit
While frozen fruit is a convenient way to add thickness and chill to your smoothie, be cautious not to overdo it. Using too much frozen fruit can make your smoothie excessively thick. Balance it or replace it with fresh or canned fruit to maintain the desired consistency.
Berries are a great example of this. A raspberry is largely made up of water, but adding frozen raspberry to a smoothie will make it thick. If all you have is frozen fruit you can let it melt before blending, or even after blending and the smoothie will be less thick.
Same thing with ice. Ice is going to be thicker than water, so consider avoiding it.
Blend in Stages
If you're dealing with a particularly thick smoothie, try blending it in stages. Start by blending the liquid and softer ingredients first, then add the frozen or thicker ingredients gradually. This method can help prevent your blender from struggling to process a thick mixture all at once. It won't really make your smoothie less thick, unless you wait for frozen ingredients to melt, but it will put less stress on your blender.
Thin with More Liquid as Needed
If your smoothie still turns out thicker than you'd like, don't hesitate to make adjustments. You can add more of your chosen liquid to thin it down to your liking. Remember that it's easier to add more liquid than to thicken an overly watery smoothie.
Does Blending A Smoothie Longer Make It Thinner?
Blending a smoothie longer does not necessarily make it thinner. In fact, blending a smoothie for an extended period can have the opposite effect – it can make the smoothie thicker.
When you blend a smoothie, the blender's blades break down the ingredients into smaller particles. If you blend for too long, especially with ingredients like fruits and vegetables that contain natural thickeners like pectin or fiber, the mixture can become more viscous and dense. This happens because the longer blending time allows these natural thickeners to be more fully incorporated into the liquid, resulting in a thicker texture.
So don't leave your blender going for 10 minutes are a time. Blend just long enough to break up the ingredients into a single liquid form. A minute of blending is often plenty.
If you're only blending for a few seconds at a time, then yes, blending longer will help fully break down the ingredients and make the smoothie less thick. It's a balancing act, but once the ingredients are broken down, additional blending isn't going to help. In fact it might also make the smoothie more frothy by adding a bunch of little air bubbles into it.
To make a smoothie thinner, you should focus on adjusting the liquid content by adding more water, milk, juice, or other thinning agents.
Does Ice Thicken Or Thin A Smoothie?
Ice can both thicken and thin a smoothie, depending on how it's used and the overall composition of the smoothie. Here's how ice affects the texture of a smoothie:
Thickening: When you add a significant amount of ice to your smoothie, especially if you don't increase the liquid content, it can thicken the smoothie. The ice acts as a solid and can make the mixture denser and more slushy in texture.
Thinning: On the other hand, if you add ice along with additional liquid, it can help thin out the smoothie. The ice, when blended with extra liquid, will melt, creating more total liquid in the smoothie. The trick is adding a small amount of ice so that it can melt during the blending process. This is a common method for achieving a colder and thinner smoothie without diluting the flavor.
The effect of ice on your smoothie's texture ultimately depends on the balance between the amount of ice and the amount of liquid in the blender. If you want to maintain or achieve a thinner consistency, it's important to add enough liquid to offset the thickening effect of the ice. Adjust the ice and liquid quantities until you reach the desired texture for your smoothie.
In conclusion, achieving the perfect smoothie consistency is a matter of personal preference. By choosing the right base, using the appropriate ingredients, and adjusting the liquid content, you can easily make your smoothies less thick while maintaining their delicious flavor and nutritional value. Experiment with these tips to find the ideal balance that suits your taste buds. Cheers to enjoying lighter, more refreshing smoothies!