Dips and pull-ups during same workout?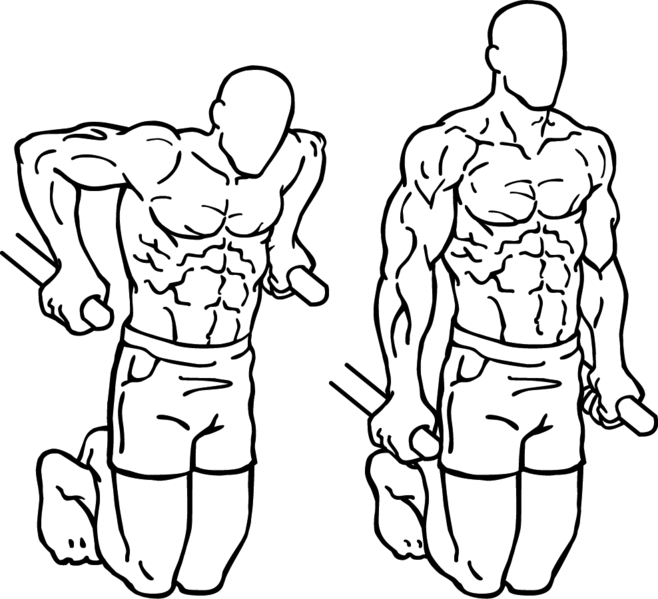 Is it a good idea to do dips and pull-ups during the same workout? They are both amazing exercises, but is there a good reason to not do them on the same day?
Dips and pull ups are two of the best workouts one can do. They can be done either using the body's weight, or by using a Dip Belt
to add weight to the exercise. Dips are great for building triceps and chest and pull ups are one of the best exercises for the lats and biceps. Is it a good idea to do dips and pull ups during the same workout?
The answer depends on your workout routine. Do you have a routine you are following? Most beginners should not attempt to create their own routine. Instead, find a solid workout routine that an experienced lifter came up with and follow that.
For example, if you are following a push/pull/legs (PPL) workout routine then you should absolutely not being doing dips and pull ups on the same day. The whole point of a PPL routine is to separate muscles muscle groups, allowing you to work out different muscle groups on different days. Generally, if you are doing PPL, you should not be working both the biceps and triceps on the same day.
Generally, for everyone else, doing dips and pull ups on the same day should not be a problem. The muscle groups each workout uses are very different from one another and neither exercise should have a negative impact on the other.
Pullup Muscles: Latissimus Dorsi, Brachialis, Brachioradialis, Biceps, Forearm muscles, Teres Major, Posterior Deltoids, Rectus Abdominis

Dip Muscles: Pectoralis Major, Anterior Deltoid, Triceps, Brachii Pectoralis Minor, Rhomboids, Levator Scapulae, Latissimus Dorsi, Teres Major
Dips primarily work your chest, pull ups primarily work your back.
The movements are different enough that doing both in the same workout should not be a problem, unless the workout program you are on says otherwise. If you are on an existing program, don't try to add a billion other exercises to that program. beginners love to pack too many exercises into a single a single workout and then wonder why they are not gaining in strength.