Stronglifts 5×5 Review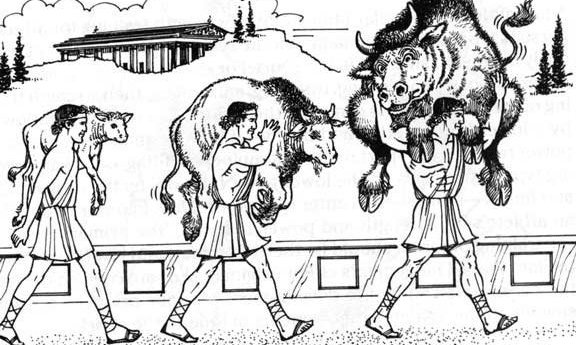 StrongLifts 5×5 is the Internet's most popular fitness program. It is based on previously existing programs, with a few changes. StrongLifts's popularity is largely due to the large amount of freely accessible information on the Internet. The program is aimed at gym beginners looking to gain strength.
StrongLifts 5×5 is not some revolutionary new program. There are a number of other similar programs and strongLifts itself is based on a 5×5 program that bodybuilder Reg Park developed. The reason StrongLifts and similar programs are so popular is because they work. They all use three common ingredients that work wonders for weight lifting beginners; do compound exercises, add weights, eat correctly.
For someone who is beginning to lift weights, those three aspects will help with strength gains more than anything else. StrongLifts takes full advantage of those and is one reason so many people recommend this program.
Compound Movements
Compound movements are exercises which use the whole body, or at least many of the body's muscles at once. If you are a beginner, your whole body is weak. You shouldn't be wasting your time doing bicep curls for 20 minutes. You need to work as many muscles as quickly as possible. It is the most efficient way to get stronger. Work your whole body to get a minimum level of strength before you focus on certain specific muscles.
Compound movements include squats, deadlifts, and the bench press, and all three of these are used in the StrongLifts program.In fact StrongLifts is a simple program in that it only uses a half dozen exercises, but is able to work your whole body because each exercise is a compound exercise.
Progressively Add Weight
Like other linear progression workouts, StrongLifts is focused on adding weight every time you go to the gym. Beginners are able to gain strength at astounding speeds, and linear progression takes full advantage of this to ensure beginners gain as much strength as quickly as possible.
Diet
The program itself does not address diet too thoroughly. The largest recommendation of the program is to eat healthy whole foods and make sure you get a good amount of protein. Smoothies are an excellent addition to the StrongLifts diet as they are made with whole foods such as fruits and oats. High protein smoothie recipes are a great addition to a healthy diet and can be incorporated into the StrongLifts diet.
The Program
Without further ado, SrongLifts 5×5 has two different routines which should be performed with a day of rest in between them. Many people do this program three days a week.
Routine A:
Squat 5×5
Bench Press 5×5
Barbell Row 5×5
Routine B:
Squat 5×5
Standing Overhead Press 5×5
Deadlift 1×5
This is in addition to warmup sets. So you do your warmup sets at lower weights, and then once you reach your max weight, you do five sets of five repetitions. The goal of the program is to increase the weight of each exercise every workout. The program recommends starting with just the bar and working up from there. This allows you to focus on form in the beginning, ensuring that you do not start with too much weight and then develop bad form which can lead to injury.
Again, one reason this program is so popular is because it is so simple. It's five basic exercises.
Pros:
Great for building strength
Only 3 days a week
Aimed at beginners, but intermediate lifters should also be able to see gains through this program
Lots of free and accessible information on the StrongLifts website
Simple – easy to get into.
Cons:
Not as effective for advanced lifters.
Simple – no recommended way to add accessories or structure to your personal goals.
Cult Internet following. Some people will go rabid if you attempt to alter the program in any way.
Alternatives
StrongLifts is often compared to Starting Strength. Starting Strength is a similar linear progression program based on compound movements. The biggest difference is that Starting Strength includes cleans rather than rows and is 5×3 rather than 5×5. Power cleans are an explosive exercise and might be a better idea for those who play sports, such as football players. Starting Strength is 3×5, meaning it takes less time to complete a workout. This is a better program for those who do not have a large amount of time at the gym.
StrongLifts is a strength building program. It is not a bodybuilding program. Those who are looking to get into body building should consider Ice Cream Fitness. It is a program that includes the exact same 5×5 compound movements, but also includes a number of accessory exercises aimed at building larger muscles.
If you need more information, checkout the StrongLifts website.