Protein Smoothie Substitute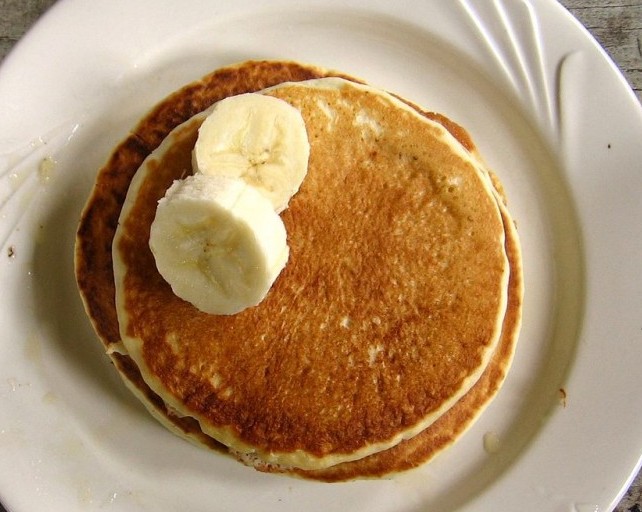 I love protein smoothies. They are a huge part of my diet, whether I am bulking or cutting, I will incorporate different shakes into my daily routine. However, there are times when I was a quick and simple meal yet I don't feel like drinking a smoothie. For whatever reason, sometimes I want a protein smoothie alternative.
A proper protein smoothie substitute should have a few different characteristics.
* It should be quick and easy to make.
* The ingredients should be simple and healthy.
* It should taste good.
* It should have plenty of protein (duh!)
* It should be versatile, allowing me to add or remove ingredients.
The food that I found has all of this is a basic protein pancake. That's right, you can get a nice amount of healthy protein by making protein pancakes. They're a solid food alternative to traditional shakes.
Protein pancakes are especially nice on colder days. A warm smoothie does not sound very appealing, while a warm set of pancakes can really hit the spot on cold winter days. And like with smoothies you can adjust the ingredients and the amounts to make either many or just a few of these guys.
The true versatility of protein pancakes comes from the huge amount of toppings you can add. You can add nut butters, cottage cheese, chocolate or maple syrup, chopped berries, bananas, or bacon to the top of your pancakes.
The basic recipe follows:
Ingredients:
1/4 Cup Oats (uncooked)
1/4 Cup Cottage Cheese
1/2 Scoop Protein
1/2 Cup Egg Whites
Directions:
Blend all ingredients together.
Pour blended ingredients onto a hot oiled skillet.
Flip when the edges start to brown or the top starts to look solid.
Basically you make this the same way you would regular pancakes. The macros come out to about:
* 270 Calories
* 3g Fat
* 23g Carbs
* 35g Protein
twists
Add a banana into the recipe.
Add some blueberries for flavor.