Wide Grip v. Narrow Grip Rows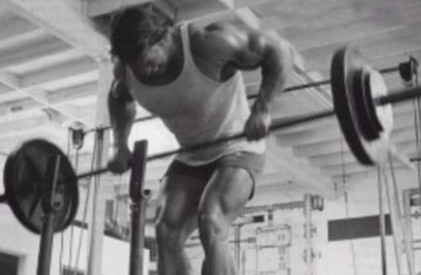 Seated rows and bent over barbell rows are two of the best back exercises known to man. Both are crucial to building a strong back, improving posture and preventing injury. A muscular back also looks great. Rows make the back both thick and wide, creating that V shaped body that body-builders are known for.
All that being said, there are a wide variety of rows available. Seated, bent over, Yates, Pendlay, etc. There are also different grip widths available. Narrowing or widening of the grip will change the focus of the row, conscripting different muscle groups. Depending on what your goals are it is crucial to have the correct grip width when performing any type of row exercise.
When focusing on back muscles the first thing that comes to mind are the latissimus dorsi. These are the largest muscles of the back and some of the largest muscles in the whole body. They are they key to getting that V shaped back. The grip width of a row exercise will help determine how much the lats are used in the workout.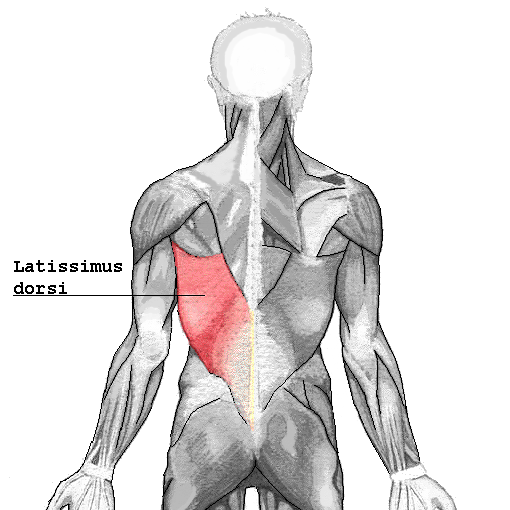 Wide Grip Rows
A properly preformed wide grip row will focus more on the upper back and include more of the trapezoid, rhomboid and rear deltoid muscles. It of course works the latissimus dorsi as well, but incorporates other muscles to a larger degree than the narrow grip row. This is great for building a thick upper back. It is also the way to go if you have posture problems or round your shoulders forward.
Properly performed wide grip rows are the opposite of a bench press. The bar is pulled to the upper abdominal area, similar to where a proper bench press bar is lowered. Because of this similarity in where the movement takes place the wide grip row is great at preventing muscle imbalances. For those individuals who do a lot of bench pressing, wide grip rows will help stabilize the body so that the chest does not overcome the back muscles in strength. When the chest is stronger than the back, shoulders roll forward and posture becomes hunched. You end up looking like a hunched over neanderthal!
Wide grip rows are also good for focusing on a thicker back. This is because many of the muscles in the upper back are smaller than the lats. These smaller muscles do not have the room to go out wider, instead, when they grow, they grow out towards the rear, creating a thicker back. Many beginners only look at the width of their backs. The width is easy to see when facing a mirror. However, more experienced body-builders know that Thickness is just as important. A thick back and thick chest will also great a V shape, but this V shaped torso will be visible from the side. A thin waist and thick back can be just as impressive as a thin waist and wide back.
Proper wide-grip rows will not overuse the shoulders. Do not lift your shoulders when doing a row. A wide-grip row is different from a face pull. The focus should be on the back muscles. Using too much of the shoulders can cause injury. This is why the bar is only pulled to the upper abominable, and not all the way up to the shoulders or higher. Elbows should be pointed about 30 degrees away from the body, not completely perpendicular. Think of doing a bench press backwards.
Finally, be aware that because the wide-grip row uses less lats than a narrow grip row, you will probably be able to move less weight than a narrow-grip row.
Narrow Grip Rows
The narrow-grip row is more common in most gyms. This is the way most people do their rows. It's a fantastic exercise which focuses mainly on the lats. The lats are the largest back muscle, so giving them a large focus is a great idea. The lats cover much of the mid and lower back, including the outer back. They are the muscle which will create a wide looking back. They are the closest thing to wings a human has.
A narrow-grip or close-grip row should pull the bar lower than the wide grip row. The bar is pulled into the lower abdominal area. The elbows stay in close to the torso. You are less likely to raise the shoulders because you are pulling towards a lower part of your body. Because the lats are the largest back muscles, narrow grip rows will allow more weight to be moved.
When doing rows of either kind be sure to focus on using the back muscles. Focus on squeezing your back together and think about moving the elbows back rather than the hands. You can imagine your hands are simply hooks for your elbows. This will ensure that you are mainly using the back muscles rather than biceps or forearms. This is especially true for closed-grip rows as the arm muscles are more likely to be used than in wide-grip rows. Remember, the row is a back exercise. There are plenty of other exercises which you can use to target your arms.
The Best Grip Width For Rows
So are wide grip rows better than narrow grip rows? As with most fitness questions, the answer is 'it depends'. Rows generally work the same muscle group – the back. Deciding on grip width depends on how much you want to work the lats. If you are all about getting a big wide middle back, do narrow-grip rows. If you are looking to improve posture or increase the thickness of your upper back, do wide-grip rows. If you are uncertain, or a beginner, do both. There's nothing wrong with doing wide-grip one session and closed-grip another. Or even doing both in the same session. Just remember, the amount of weight you will be able to move might be less when doing wide-grip.
Personally, if I only had to choose between only doing wide grip rows versus narrow grip rows, I would choose wide grip rows.
Wide grip rows prevent muscle imbalances and work a lot of smaller muscles that are harder to hit with other exercises. Narrow grip rows work your lats out a ton, but there's a lot of other exercises that focus on the lats. These include deadlifts and pullups, two exercises that most people should be doing. My thinking is that since these are already hitting the lats pretty hard, I'm going to get less benefit from focusing on my lats by going narrow grip rows.
All that being said, I 100% do both wide and narrow grip rows.