Best Dip Bars For A Home Gym

Dips are one of the most underrated weightlifting exercises. They are an amazing, compound exercise that should be a part of any good workout routine. They can be done with body weight alone or with weights attached to a dip belt. To get the most our of your dip workout, you need a solid pair of dip bars. I tried a bunch of different dip bars, and found the best ones for your home gym.
Dips work your arms, chest, shoulders, and even your core muscles. They will help improve your bench press, overhead press, and other push exercises. When I first started weight lifting I followed a simple Starting Strength regimen, and dips were the first exercise I added to the basic routine. To this day I love doing weighted dips and feel they are one of the most important exercises in my workout routine.
I could go on about the benefits of doing dips, but if you are searching for the best dip bars, then you likely already know how great of an exercise they are. So without further ado, here are the best dip bars for your home/garage gym.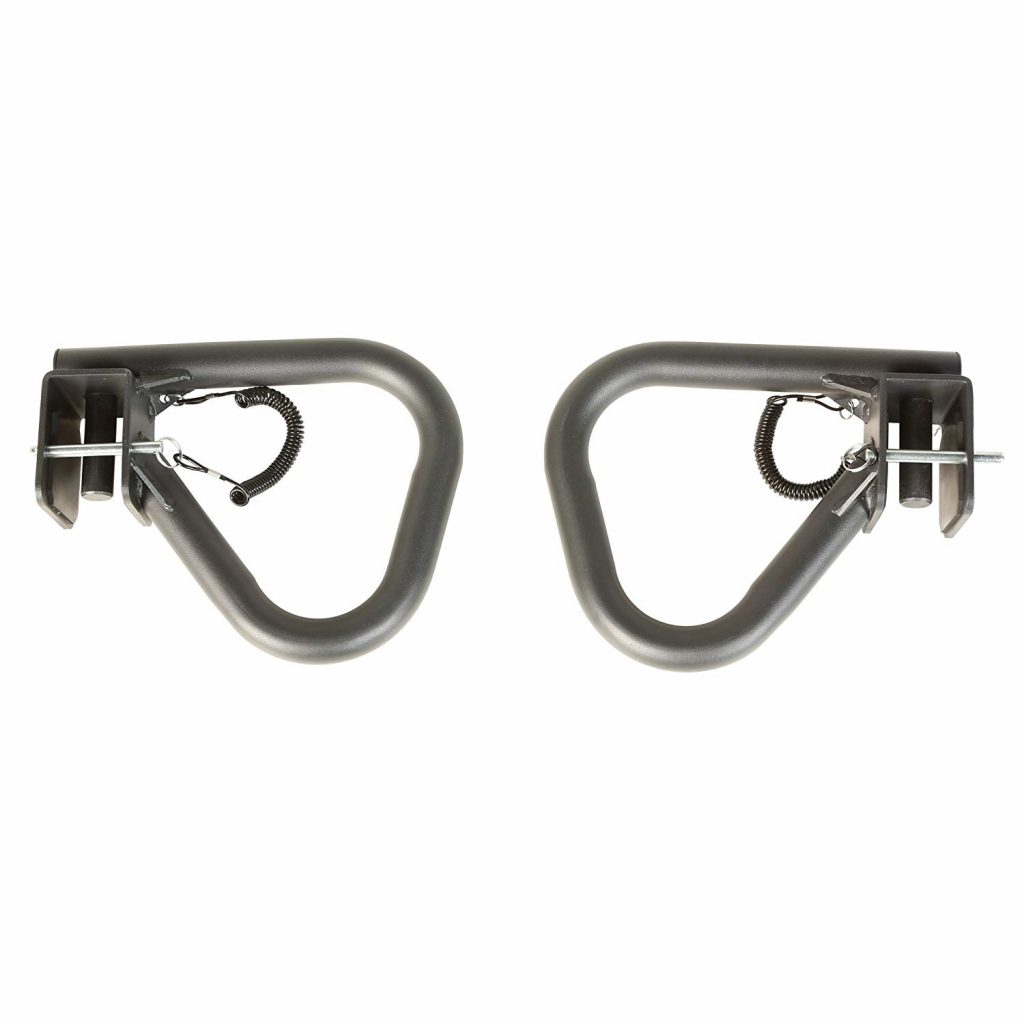 The best set of dip bars depend on your home gym setup, and what equipment you already have. If you already have a power rack (if not, you should probably buy one), then dip bars which are an extension of the power rack probably make the most sense. These are the best dip bars because they won't take up additional room and can be adjusted to be used for pull ups, push ups, etc.
A power rack is strong enough to hold a ton of weight, so you know no matter how heavy you dip, the rack will be stable and secure.
If you do not already own a power rack, and don't have any interest in buying one, then this is obviously not the best choice for you.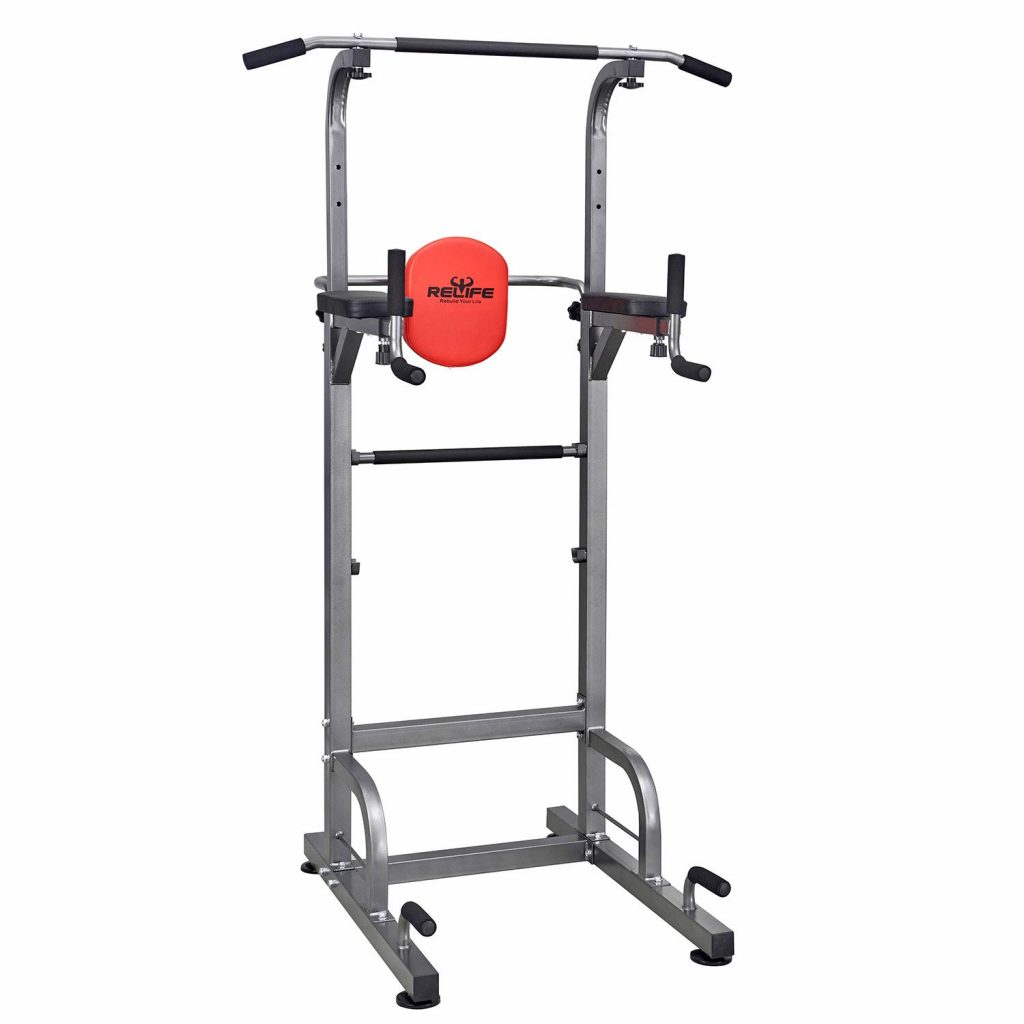 A power rack can be a bit pricey, and not everyone is interested in doing squats. If you do not own a power rack, the next best thing is a workout station where you can do a number of exercises including pull ups, dips, leg raises, push ups, etc.
Like a power rack, this exercise station is more expensive than simple dip bars, but it allows you to do so much more than just dips that it is worth the extra money. It is especially great for anyone that does not have a convenient place to do pull ups. Pull ups work a lot of the opposite muscles that dips work. Doing dips and pull ups will help keep your muscles balanced and prevent injury.
You can work your whole body in one of these power tower machines. They are especially great for people who want to do body-weight exercises.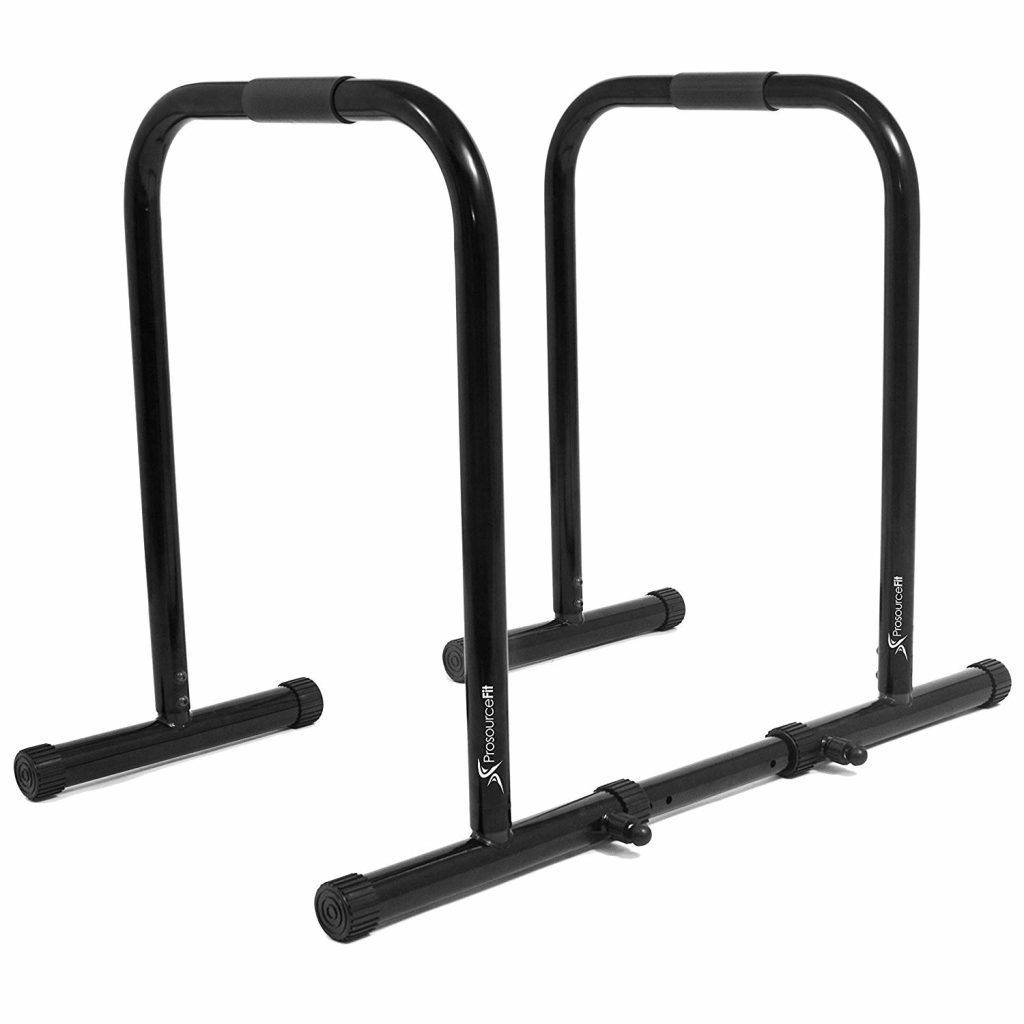 If you want a basic dip bar set and nothing else, the ProsourceFit Dip Stand Station is the best value for your money. It is a stable and strong pair of dip bars that you can add to your home/garage gym. It has rubber grips on its feet to prevent slipping and padding on the bars for added comfort. At around $50, it's the best deal you will find for a dip bar.
These bars are made of steel and can support 400lbs. That should be plenty for anyone other than professional strongmen. This is also one of Amazon's best selling dip bars, with the most positive reviews.
This is the best stand-alone dip bar.
I'm only adding this to the list because a lot of people will be tempted to save money and just buy one of these. I am not even going to include a picture of this. A pull up bar is made for pull ups and attaches to a door frame. It's great for pull ups, and I own one myself. But it's not great for dips.
If you are serious about doing dips, spend a little bit of extra money and get a dip bar that will allow you to raise your whole body well above the ground. These pull up bars that claim to also be dip stations will not allow you to do proper dips. Don't get these for dips.