My First Blender, The Oster 6684 12-Speed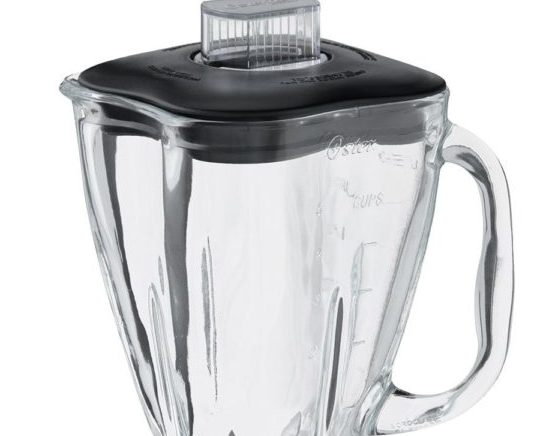 My first blender was an Oster 6684 12-Speed. I got it well before I was drinking smoothies on a regular basis. I actually don't even remember why I got it. Probably because I wanted to try to make Jamba Juice style smoothies at home or something. Whatever the reasons, I had it for years. It's a cheap blender, usually selling for around $30. That's not a lot of money, especially for someone like me who likes to blender smoothies all the time.
Over time I got more and more into smoothie making. Because I am a cheapskate, I kept my Oster blender for a good many years. It worked fine for most smoothies I would make, and I figured, why spend money on a new blender when the one I had was perfectly good.
Back then most of my smoothies were simple made with fruits. A banana, strawberry, orange juice smoothie with some ice cubes thrown in. Today I add all kinds of weird things to my smoothies, like dried fruit and oats, which a cheaper blender like the 6684 would not be able to handle very well.
If you are thinking about buying the Oster 6684 12-Speed blender, I say do it, but only if you are looking for a cheap blender. If you are willing to spend a bit more money, get something nicer like the Oster Pro 1200 Blender. That's a blender that costs less than $100 and will perform a lot better than the Oster 6684. For more details, check out my recommendations for blenders for any budget range.
Oster 6684 Durability
Like I said above, I had my 6684 for years before it started having any problems. I definitely got my money's worth and was able to blend ice cubes on a regular basis without affecting the motor. If you buy this blender, you should expect it to last at least a few years before needing to be replaced.
That being said, it is not a buy-it-for-life kind of product. After a few years, I began to use my blender every day to make a smoothie. Eventually the bottom of the blender cup started to get loose and leak, and then a crack developed in the plastic. The motor actually kept on chugging along and didn't have any noticeable issues, but by the time the blender started to leak I was ready for an upgrade.
One of the nicest things about this blender is the glass cup. Cheaper plastic cups and warp when you put hot items into them. A glass blender cup will allow you to puree cooked foods.
Oster 6684 Cost
This is as good of a price as you will get on a blender. It's for 12 speeds, a large 5-cup amount of space, and is durable. You're definitely getting a good value for the dollar with this blender.
Oster 6684 Power
So this blender comes with 450 blending watts and 12 speeds.
The amount of speeds on a blender does not really matter. As long as you have a few options you will be fine. The 12 or more speeds you often see on blenders is largely a marketing gimmick. It's a way to remind you that a blender can "blend", "mash", "puree", etc. but the speeds difference between these 12 speeds is so small that you can just as easily puree on any of the 12 speeds. All you really need is three or four speeds.
The blending watts are important. That provides you with the maximum power of the blender's motor. The higher this number, or more powerful the motor. 450 watts is plenty for most things. You will absolutely be able to blend bananas and spinach and other common smoothie ingredients. At the same time, you might have trouble trying to turn oats into oat flour or almonds into almond meal. You might also have trouble blending dried fruit all the way.
You will have these problems with any lower end blender. A blender with a motor powerful enough to handle these types of ingredients is going to be noticeably more costly.
Should You Buy This Blender?
This Oster 12-speed blender has stainless steel blades that come with a 10-year warranty. This blender has a 2-ounce filler cap has built in markings to measure and pour ingredients while blending. It's a great deal and would be perfect for anyone who wants to blend fruit smoothies.
If you want to blend things that are notoriously difficult to blend, then you need to buy a better blender. If you are fine blending softer ingredients like fruits, vegetables, ice cubes, etc. Then the Oster 6684 is a great choice.
This is also a great blender to get for folks who don't blend much. If you are not into smoothies, but you still want a blender in your kitchen, just in case, this is a very affordable product.