The Best Homemade Weight Gain Powder Ingredients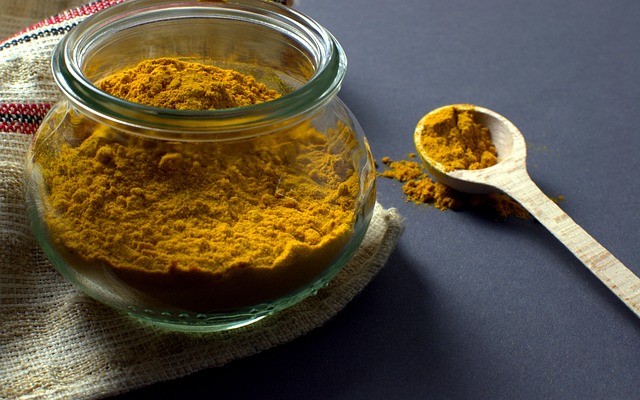 A good homemade weight gain protein powder is always going to be better than even the best commercial weight gain powder. The reason is that a homemade gainer powder has the exact nutritional value that you need for your fitness goals. If you are looking to gain a lot of weight, you can design a weight gain powder that will be high in calories. If you are mainly looking for a powder high in protein, then you can adjust the ingredient ratios to increase the amount of protein in the powder.
Along with the ability to customize a homemade powder, you also know exactly what is and is not in your powder. A lot of commercial gainer powders will include artificial colors and flavors that you may not want to consume. When you make a homemade weight gain powder you can include and exclude exactly what you want.
You can make the weight gain powder organic, vegan, kosher or even paleo, depending on your diet.
Making your own powder is also a good way to save money, as pre-made gainer powders are more expensive than their ingredients are.
Once made the powder can be stored for long periods of time and added to shakes or smoothies whenever you want. The easiest way to use a weight gain powder is to mix it up with milk or even water. I like to use a good shaker bottle to mix my powder with milk and drink it right after I am done working out. But you can also drink yours before a workout, in the morning or before bed. You should adjust your powder ingredients depending on when you plan to drink it. For example, if you will be drinking your gainer powder before bed, consider adding casein into the mix. Casein is a slowly absorbed protein that your body can absorb through the night. If you plan to drink your shakes right after a workout, you probably want some whey protein as that is absorbed quickly.
All the following weight gain and protein powder ingredients have specific benefits. Each of them is great on its own, but mixing them together to create a supreme gainer powder that can give you multiple health and fitness benefits. I consider these to be the best gainer powder ingredients.
Whey protein powder is often going to be the main ingredient for most homemade protein weight gain shakes. The reason is that whey is cheap, fast acting, effective and easy to obtain. This is the main type of protein in most commercial protein powders.
Whey protein comes from cow milk.
Protein is the most important nutrient for muscle growth. This is what muscles consume when they are rebuilding or growing. If you lack protein you will not be able to grow our muscles, no matter how hard to workout. There will be no building blocks to make bigger muscle cells if your body is lacking protein.
You average person only needs about 18% of their calories to come from protein, but if you are actively lifting weights and attempting to increase your strength and muscle mass, a number closer to 35% may be recommended.
One of the main reasons people add powders to their smoothies is to ensure that they are getting enough protein in their diet.
Whey protein is quickly absorbed, so it is best used in shakes that are drank before or after a workout. This way the protein is able to fuel your muscles right when the recovery phase starts. This improves recovery rates.
Micellar casein is another form of protein that usually comes from cow milk. The biggest difference between casein and whey is that casein is absorbed slowly. When casein is consumed, it creates a gel or clot in the stomach that slowly dissolves over a few hours. This gel is safe, but because it takes time to dissolve, the protein is released over hours of time. The slow release of the protein makes it available for absorption over time.
In other words, it takes a few hours for your body to absorb the protein that casein is made from. This makes casein great for protein shakes that are consumed before bed or when you know you will be unable to eat for a few hours. The casein continues to release protein into your digestive system over the time that it is in your system.
Another potential use for casein is by endurance athletes such as cyclists or runners. Because casein is absorbed over time, it may be more beneficial to endurance sports which put stress on muscles for long periods of time. This is the protein type I would recommend for anyone who plans to engage in long and slow sports.
Egg protein is a good alternative to whey protein and casein protein. It is great for anyone who might be allergic to milk or be lactose intolerant. Overall, egg protein is absorbed faster than casein, but not as quickly as whey. You can call it a medium-speed protein.
Egg protein is made from dehydrated egg whites. It's safer than consuming raw egg whites and you can use egg protein powder as a substitute for any protein shake that calls for egg whites as one of the ingredients.
Soy is a cheap source of vegan protein. Soy protein is made from the soya plant. It is a cholesterol free source of protein.
There are a number different sources of protein, and you definitely add at least one to your weight gain powder.
Maltodextrin is a carbohydrate extracted from corn and other starchy foods. It's one of the main ingredients in most commercial weight gain powders. The reason is that it is a cheap form of calories. Because it is a simply carbohydrate, maltodextrin is easily and quickly absorbed by the human body. This makes it similar to whey protein in that in can be very useful immediately after a workout.
Your body is looking for fuel after a tough workout. A simple carbohydrate like maltodextrin will be able to provide fuel quickly, allowing your body to start recuperating. Most people have low blood sugar levels after a hard workout, which maltodextrin will combat by spiking blood sugar levels and giving you an energy boost.
Another important aspect of maltodextrin is that it does not take much water for your body to absorb it. This ensures that any water you drink can go to replenishing your body, not to helping you digest your gainer shake.
Maltodextrin is best used right after or right before a workout such as weight lifting. Use it for an energy boost and a good source of calories.
Oats are one of the most popular ingredients in high calories smoothies and shakes. They are cheap, high in protein and high in calories. They are a great source of fiber, iron and other important nutrients.
Oats are easily turned into a powder by a food processor. Another way to turn your oats into a powder is to put them into a coffee bean grinder and grind them that way. Once the oats are turned into a powder you can add the to your homemade weight gain powder.
If you do not have a way to grind your own oats into a powder, you can buy oat flour online. Oat flour is just pure oats ground up into a powder.
Oats are mostly carbohydrates. When you add oats to your gainer powder mix, you are specifically adding them for their calories. Though they do have some protein, the main reason oats are popular among weight lifters is due to because a healthy and sugar free source of calories.
Like oat flour, almond flour is just skinned almonds ground up into a powder. You can make your own, or you can buy some premade. I recommend buying the premade kind because almond flour is made by grinding up skinned almonds. Ground up whole almonds are called almond meal. Almond meal and almond flour are similar, but almond meal tends to be less fine and less of a powder. The skins are difficult to grind up completely.
Almond flour is gluten free and doesn't have anything to do with wheat flour or the other types of flour you might be more familiar with.
Almond flour is a great addition to your protein or gainer powders because it has a good amount of calories and includes a good amount of fats. It's often difficult to find powders that are not either protein or carbs. Our bodies need healthy fats just as much as they need other nutrients, and almond flour is a great source of there healthy fats.
Adding almond flour to your powder brings a great mix of fats, proteins and carbs along with a high amount of calories. Remember that a gram of fats has more than twice the calories as a gram of protein or carbohydrates.
Add almond flour to your gainer powder for a great source of healthy calories and fat, along with protein and carbohydrates. This is a super healthy addition to any weight gain powder. The only problem is that almond flour tends to be a bit expensive.
Unlike almond flour, peanut butter powder is not made from pure peanuts. It is made from peanuts, but with the fats removed. This removes the majority of the calories found in peanuts, and instead leaves a powder that is high in protein. Peanut butter powder is a favorite of bodybuilders because of the high protein content.
This is a great vegan option if you are looking to add additional protein to your diet. Peanut butter powder, like almond flour helps with the taste of your powder. While peanut butter powder does not 100% taste like peanut butter, it is still tasty and will improve the flavor of your powder mix.
If you want the nutritional benefits of nuts but want to avoid the fats, try peanut butter powder.
A simple protein weight gain powder has two main elements, calories and protein. But a lot of us want more than just those two things in our shakes and smoothies. If you are looking for extra nutritional value, be sure to check out Vitamineral Green. It's been a favorite supplement for the health conscious for a few decades now.
Basically, Vitamineral Green is a ton of different plant based foods from all around the world dehydrated and turned into a powdered form. The ingredient list is pretty crazy and has just about any healthy green food that you can think of. Fans of the green smoothie love adding a spoonful or two of this into their smoothies.
Vitamineral Green will ensure that your powder will have a ton of micro-nutrients. Micro-nutrients are often ignored by people who are looking to gain weight, but staying healthy while gaining weight is super important. Adding a overall health supplement like Vitamineral Green to your shakes will ensure that you are not skipping on a certain essential nutrient.
Pumpkin Or Hemp Seeds
Like nuts, seeds are a great source of natural, healthy calories. They are a plant based food that contains a lot of healthy fats. Seeds also contain a good amount of protein.
Along with great macro nutrients, seeds tend to have really great micro nutrient values. Pumpkin seeds are packed with fiber, vitamin K, phosphorous, iron, manganese, magnesium, etc. In the USA, about 80% of the population does not get enough magnesium.
Seeds also have Antioxidants which reduce inflammation. This is helpful for injuries, sprains or pains that come from working out.
Hemp seeds will give you even more protein. You can also use chia or flax seeds.
As with almonds, the trick is to grind the seeds up into a powder or flour. You can also buy pre-made seed flour.
Cocao, Cinnamon and Other Flavors
Most commercial protein powders are flavored. A lot of them are flavored with artificial flavors or with sugar. You are welcome to add sugar to your weight gain powder if that is within your fitness and dietary goals.
Personally I prefer adding pure cocao to my powders. This gives it a dark chocolate taste and is fairly healthy. Cocao actually has some protein in it too.
Cinnamon is also really great because it works well with nutty and chocolaty flavors that my powders have. Cinnamon is also a very strong flavor so I don't need to add very much to improve the taste of my gainer powder.
Stevia is another popular sweeter, though it is mostly used by those looking to lose weight because it has no calories. Stevia is a lot stronger in flavor than sugar, so you will be able to use less of it in your powder to improve the flavor.
What exactly you add depends on your taste buds. It's better to have a weight gain powder that has some unhealthy flavor if it means you will actually drink the powder. Having a weight gain powder that is super healthy but is so disgusting that you never drink it is a waste of money.
Brown Rice and Lentils
Brown rice and lentils are both great sources of healthy calories. They are often a staple in many bodybuilding diets. They're cheap, they have a lot of protein and calories and they're pretty good for you.
It's not surprising that some people take uncooked brown rice or lentils and grind them up into a powder to add to their shakes or smoothies.
Personally, I'm not a fan of eating raw rice or lentils. Uncooked rice has a lot of cellulose, which is difficult for the human body to digest. In general uncooked rice and lentils are difficult to digest. That's why it's really rare to find anyone who eats raw rice or lentils.
While rice flour is popular in a lot of dishes, especially Asian dishes, the rice flour is usually cooked before being eaten. However, if you find that ground rice or lentils does not bother your stomach, you can try adding it to your weight gain powder.