The Truth About Stevia; Should You Add Stevia To Your Smoothies?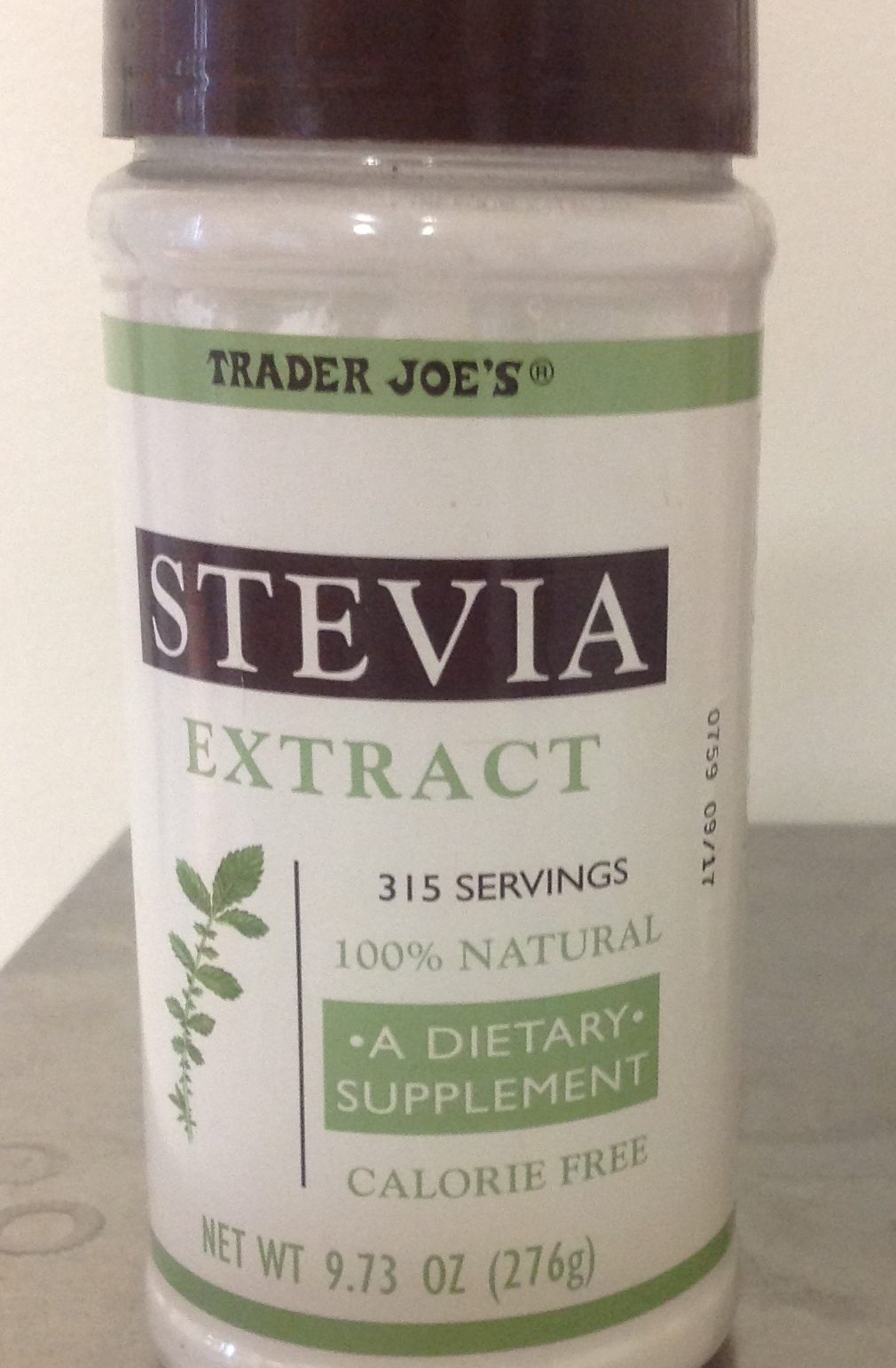 Stevia is a popular sweetener, especially among those who are looking for a no-calorie sweetener. It's been popular in the health food world for a while now and is one of the most popular sugar replacements. I did the research to see if stevia is something you should be consuming and if it's something that you should add to your smoothies.
Why Is Stevia So Popular?
Stevia is really popular. It's one of the most popular sugar alternatives. It is sold as a dietary supplement and can be found in health food and vitamin stores. However it is also a common sweetener is sodas and is used by brands such as Coca Cola and Pepsi.
The reason that stevia is so popular is because it lacks a lot of the negative aspects of cane sugar. Stevia has no calories. This makes is very popular with those who have a sweet tooth but are trying to loose weight. Stevia will not affect ones blood sugar levels, making it great for those who are diabetic. Finally, stevia is sweet. Really really sweet. It's way sweeter than sugar.
Stevia is a sweetener that is more potent than sugar but does not have a lot of the negative aspects of sugar.
Is Stevia Natural?
When I first heard of stevia I assumed is was a chemical made in a lab somewhere. This is not true though!
Like cane sugar, stevia is natural. It originates from an herb native to South America. Stevia has been harvested and used by humans for over 1,500 years and was known as the "sweet plant" by American Indians.
Most stevia sold in the United States is highly refined. Because it is refined, some people do not consider it totally natural. The reason that stevia is sold in a refined state has to do with safety concerns.
Is Stevia Safe?
Stevia has been used by humans for centuries. However, there has not been enough scientific research on the effects of stevia to say that the plant is 100% safe. This is why stevia is not available in plant form in most places. Instead it is only available in a refined state.
Different countries around the world have different regulations with regards to stevia. Japan has been using the plant as a sweetener for decades. In the United States, stevia was not allowed to be used as an additive until fairly recently. The ability to allow stevia as a sweetener is largely due to the lobbying efforts of soda companies such as Coca Cola and Pepsi, both of which use stevia-based products.
When sold on its own, stevia is sold as a dietary supplement. This is silly, because there isn't any nutritional value in stevia. It does not improve ones diet. Instead it makes things taste better.
The reason it is sold as a supplement is due to FDA regulations. The FDA has approved refined stevia as safe to consume (generally recognized as safe). The unrefined plant form of stevia remains not recognized as safe.
In the 1980s research found that the unrefined version of stevia led to fertility and mutation problems in animals. There have not been any studies which show the same effects on humans, but there have not been any conclusive studies to show that the unrefined form is completely safe either. The FDA is unwilling to call unrefined stevia safe because not enough research has been done on the plant.
Stevia may benefit those with diabetes or those who are overweight as it does not cause weight gain or spikes in blood sugar.
Adding Stevia To A Smoothie
The most important thing to understand when adding stevia to a smoothie, or any food is that it is sweeter than sugar. It is 25 to 300 times sweeter than sugar, depending on what form of stevia you are using. That means to get the same amount of sweetness you only been 1/25th as much stevia as you would sugar!
The biggest mistake people make when trying stevia is adding too much of the sweetener. A little bit goes a long way. With smoothies and other drinks, you can add a tiny bit of stevia, and if you find that the drink is not sweet enough, you can always add a bit more.
There are many forms of stevia. Personally I like the liquid form the most. This form of stevia comes with a dropper so I am able to add individual drops to my smoothies. This makes it easy to add just enough stevia without adding too much. I add a couple drops, taste the smoothie and if it is not sweet enough, I add a couple more drops and blend it some more.
Along with smoothies, stevia is popular in coffee, yogurts, cereal, baking, or anything else where you would add a spoonful of sugar to.