Best Smart Bathroom Scale For Gaining Weight — Most Accurate And Helpful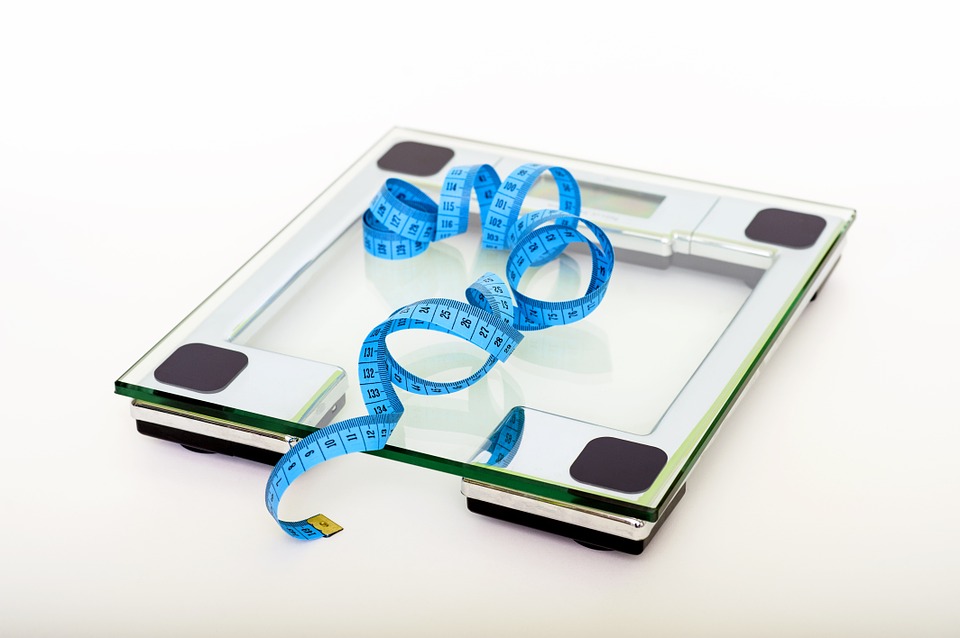 The best scales are:
Study show that those who track their weight are better able to lose and gain weight. This is similar to tracking calories of food you eat. If you actually keep track of the numbers, you will be better able to meet your fitness goals.
If you are looking to get fit, a high quality bathroom scale is one of the best investments you can make. Think of it as an investment in yourself. Getting fit will help with your health, your social life, and your self esteem. Being able to see how your body changes with accurate numbers is just as satisfying as seeing your bench press or squat rise in weight.
Why Get A Smart Scale
In the last 15 years technology has advances in amazing ways. Smartphones were just the beginning. We now have smart cars, smart watches and smart appliances. When buying a new bathroom scale, there is no reason not to get a smart scale. A smart scale will hook up with your phone and allow you to easily track the changes in your body weight, your BMI, and other factors.
In the past, fitness buffs would have to keep a journal of their weight change. This was time consuming, inaccurate and not as useful. With a smart scale your weight changes are automatically logged and can easily be analyzed, graphed and used to show you how your fitness progression is coming along. This can be just as useful as tracking your weight lifting numbers and your calories.
Being able to track your weight in an accurate manner is especially helpful in finding patterns that you might not have known about. Some people gain fat every weekend without even knowing it, just because their routine changes from that of the weekday. Knowing that this happens can help you plan your weekends better and make sure that you are staying healthy all seven days of the week.
Other people find that in winter they are not able to keep their weight as consistent as they would like. Being aware of these types of patterns, and working to fix any problems that they show is going to help you meet your fitness goals a lot faster.
A smart scale will help you find out your weekly weight averages. A lot of people step on the scale every day and then freak out when there is a change from the day before. This is not helpful. Our weights naturally fluctuate from day to day. A much better way of keeping track of your weight is to look at the weekly averages and compare those. A smart scale is able to calculate those changes for you and let you know how your weight is looking over time.
Why A Scale Is Important For Gaining Weight
A scale is especially important for those who want to gain weight. People who lose weight can usually look in the mirror or use a tape measure and see that their waist is thinner. For people who are looking to gain weight and gain muscle it is not so easy. Someone who is bulking up might not gain an inch of belly. Instead all the weight they gained goes to the muscles in their arms and legs. Their torso remains the same.
It can be hard to tell if your body weight is changing if you are gaining muscle. Muscle weighs three times as much as fat, so you might actually be gaining a lot of weight without realizing it if you are turning fat into muscle. A accurate scale will help you see that you are making a lot of progress when you may have thought you were not make much progress.
A lot of weight lifters will only track how much their lifts go up. Increasing your bench press is likely to lead to more muscle, but it might also be a result of your muscles getting stronger without getting bigger. Strength and hypertrophy are not the same thing. Tracking your lifts along with using a scale to track your body weight will help you figure out how much of your fitness improvements is strength and how much is hypertrophy. If your goal is hypertrophy, but you are only gaining strength and not muscle mass, it might be time to consider a different fitness program.
Are These Scales Good For Weight Gain And Weight Loss?
Yes. A accurate smart scale is going to be helpful in both weight gain and weight loss. It will even help make sure you are maintaining your current weight, if that is what your fitness goal is.
A smart scale is useful for anyone who is looking to improve their fitness levels. Not just those who are pumping iron and looking to gain muscle. Every athlete should have a smart scale that will help them track their weight and BMI. This is especially true for sports that have weight classes, such as boxing and wrestling.
The Best Bathroom Scales
Without further ado, these are the scales that I recommend if you are looking to improve your fitness goals.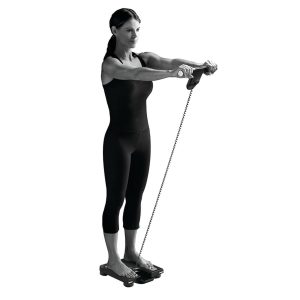 So this product is actually a body monitor that measures seven different fitness indicators, including body weight. This is much more than a scale and is a really cool product. The method it uses is called bioelectrical impedance. It basically sends a tiny bit of electricity from your hands to your feet and uses that to measure how much of your body is made from water. It combines the water reading with the weight of your body and your height to give you data on body fat percentage, BMI, skeletal muscle, resting metabolism, visceral fat, body age, and weight.
I was somewhat skeptical when I first heard that claim, but it actually makes a lot of sense that if you combine the data from all three readings, the weight, height and amount of water in the body, you can make an accurate reading of the above measurements.
A lot of scales claim they measure BMI and body fat percentages, but they always do so just by looking at average weights for people of your height and age. This product actually takes measurements of your body.
This scale keeps track of up to four users and saves data for up to 180 days.
If you are looking to track information other than just your weight, this is an amazing product. I think it's especially great for bodybuilders and those who want a more accurate measure of their BMI and body fat percentage.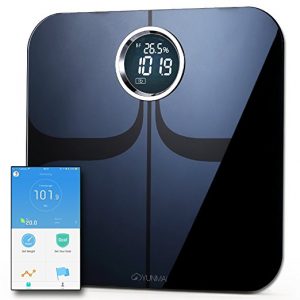 If you are looking for a great smart scale to help with gaining weight (or any other weight goals) this is the scale to get. It's not as fancy as the Omron Body Composition Monitor, so you won't get an accurate reading of your BMI. What you get with this product is a highly accurate scale that is smart enough to assist you with your fitness and weight goals. This scale uses bluetooth to communicate with your phone and can be synched with a ton of your favorite fitness and diet apps, including Apple health, Fitbit and Google Fit. This scale has been sold over five million times and is one of the best selling scales on Amazon.
The Yunmai Premium Smart Scale can be used by everyone in your house. Up to 16 different users can keep track of their weight with this smart scale. The scale is super easy to setup and you do not need to be a technical person to get it working. All you need to do is download the app, place your phone near the scale and that's it. From there you immediately get your fitness data right on your phone. The app is very similar to the Fitbit Aria app.
The app has a bunch of data tracking graphs, social media sharing options and fitness tracking.
The scale itself has a sleek design and comes in either black or white. The reader on the scale is big enough that you do not have to bend over and squint to read your reading. But given that this is a smart scale, you actually don't have to look down at all. You can just check your phone to see how your weight progression is coming along.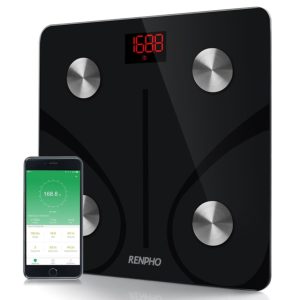 If you are looking to save some money, this is a great budget smart scale. It's one of the best selling scales on Amazon and consistently gets great reviews.
This smart scale synchs with a bunch of other apps, including fitbit. IT's got four accurate measuring cups to ensure that your weight is accurate. This scale will save your weight measurements if you do not have your phone with you so that next time it connects to your phone the weights are updated.
Once you have the data, you can synch it with other apps, or use the RENPHO app to track your body weight progress. You can even share your progress with friends on social media. The app provides nice data graphs showing you your progress.
This scale does everything one would want from a basic smart scale.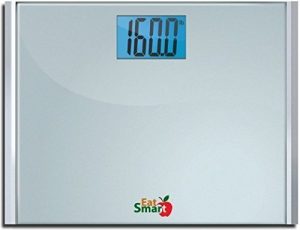 If you do not want to bother with a smart scale, this is the best regular scale to get. It's got a wide platform, so even the biggest bro can stand on it in comfort. It is accurate up to 440lbs. My favorite thing about this scale is that it has an auto calibrate and auto power-off feature. This means that you do not have to tap it and wait for it to calibrate before stepping on it. You just step on the scale, it turns on and automatically shows you your correct weight. I always hate having to tap a scale and wait for it to calibrate before I can step on it.
How To Best Use Your Bathroom Scale
There are right ways and wrong ways to use a bathroom scale. The right way to use a scale is to be consistent in how and when you measure your body weight. Here are some important things to know when weighing yourself.
Weight Yourself First Thing In The Morning
During the day you eat and drink different amounts of food at different times of day. The food you eat and drink is going to affect how much you weigh, and will lead to inconsistent measurements. You will weight a few more pounds after a big meal than you do in the morning.
Different foods will have different affects on how much water your body absorbs. A fast food meal is going to temporarily add a few pounds to your weight. This is not only because of the calories in the food, but because the sodium in fast food. A high amount of sodium in your diet will encourage your body to retain more water. When you eat a lot of sodium, you gain water weight. As your body processes the sodium, you loose the water weight. This is temporary, but can affect how much you weigh at a certain time in a day.
Everyone's weight fluctuates throughout the day. Don't let these fluctuations distort your weight progression.
If you weight yourself first thing in the morning your stomach is empty and your weight will be more consistent every day.
Don't Weigh Yourself After Working Out
Most gyms have scales and a lot of people weigh themselves at the gym. The problem with weighing yourself after a workout is that you just got done sweating a whole bunch. Your body is likely dehydrated after a hard workout, and so you just lost a bunch of water weight. Your body weight will be lower than it naturally is due to the lose of water weight.
You probably have different routines on different days, so some days you will lose more water weight than others, affecting how much your body weighs.
Weigh Yourself Naked
Different clothes weight different amounts. If you want an accurate weight reading, ditch the clothes. If you shower in the morning, get on the scale right before you get in the shower. This will prevent the clothes you wear and the stuff you keep in your pockets to affect what the scale says.
One exception to this is if you wear the same clothes to bed every night. If you wake up in the same clothes every morning then this will not distort your scale because your clothes always weigh the same amount.
Don't Worry About Daily Fluctuations
Do not worry about day to day weight changes. If you gain a pound today and lose half a pound tomorrow, it's not a big deal. Daily fluctuations are usually safe to ignore. What matters is the changes in your body weight over time. Look at your weekly averages, and compare those. A weekly average is going to be a lot more helpful than comparing every mornings weight to the previous day's weight.
This is why smart scales are so useful. They can easily aggregate your data to show weekly progress.
Remember, healthy fitness is a marathon, not a sprint.