Raspberry Orange Summer Smoothie Recipe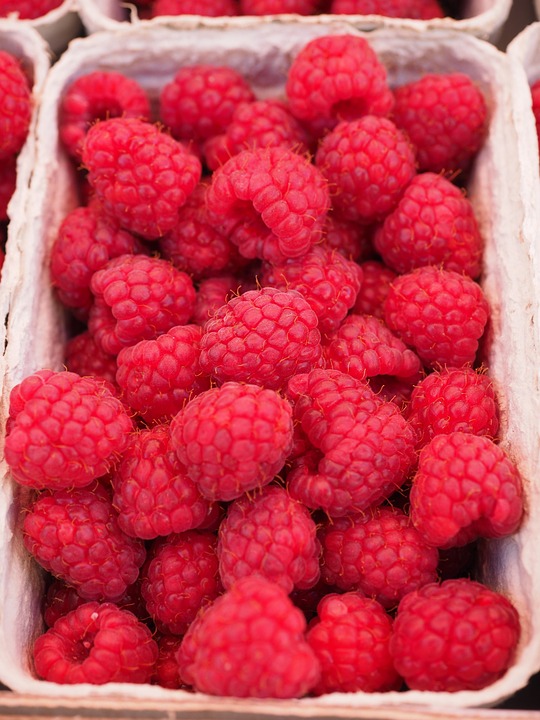 This is a refreshing raspberry and orange smoothie. It's great in the summer when you want something flavorful but not too heavy to treat yourself with.
Raspberries are one of the healthiest fruits. They're full of antioxidants and are great for a healthy heart. This smoothie also uses some protein packed Greek yogurt.
Raspberry season is usually mid summer, right around June and July. Though they are available year round, I love taking advantage of cheap produce prices. I buy loads of raspberries when they are in season, and freeze what I do not use right away. This smoothie works great if you use frozen raspberries instead of fresh ones. See the twists section for more ideas.
Ingredients:
1/2 Cup Orange Juice
1 Cup Raspberries
1/2 Cup Greek Yogurt
Ice
Directions:
Mix it up in a blender. Use as much or as little ice as you want. Enjoy your fresh raspberry orange smoothie.
Twists:
Use frozen raspberries.
Add a teaspoon of vanilla extract.
Instead of orange juice use a whole peeled orange. Try to get a brand without seeds.
Nutrition Info:
| Item | Calories | Protein | Fat | Carbs |
| --- | --- | --- | --- | --- |
| Smoothie | 185 | 14 | 1 | 33 |
| Orange Juice | 55 | 1 | 0 | 13 |
| Raspberries | 65 | 1.5 | 0.8 | 15 |
| Greek Yogurt | 65 | 11.5 | 0 | 5 |