Coconut Strawberry Smoothie Recipe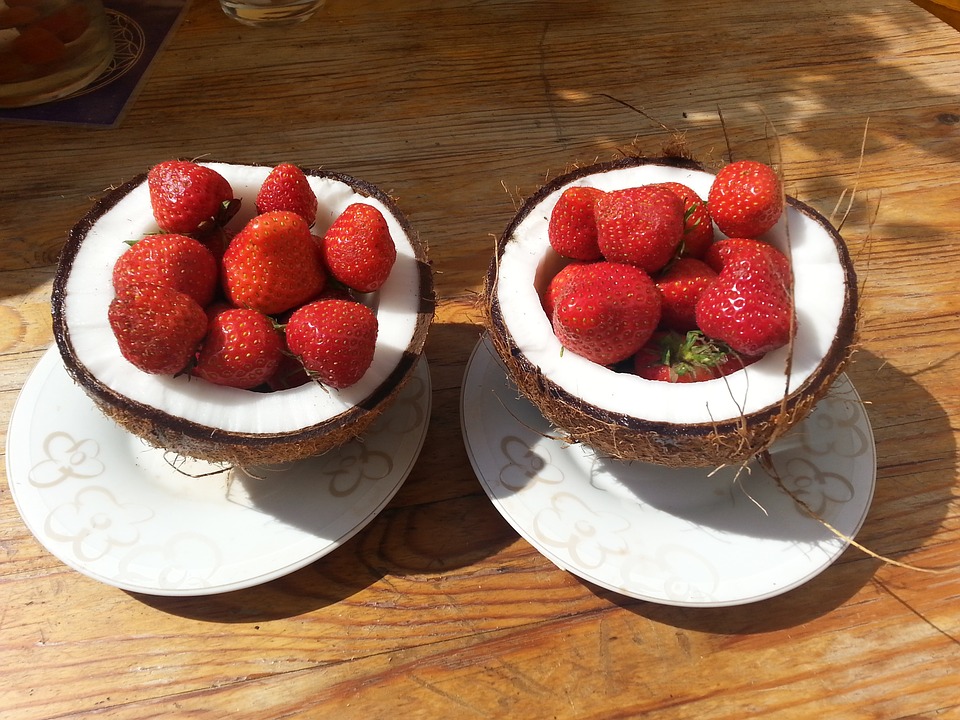 Sweet, creamy and smooth; this coconut strawberry smoothie recipe is delicious. It's also vegan and works great as a healthy protein shake.
Ingredients:
1 Cup Frozen Strawberries
2 Bananas
3 Tbsp Coconut Cream
1 Cup Coconut Milk
1 Scoop Protein
Directions:
Twists:
Add some whipped cream and a cherry on top to make this look really appetizing. Doing so can make this smoothie into a part of a romantic breakfast.
Nutrition Info:
| Item | Calories | Protein | Fat | Carbs |
| --- | --- | --- | --- | --- |
| Smoothie | 603 | 30 | 22 | 78 |
| Strawberries | 46 | 1 | 0 | 11 |
| Bananas | 210 | 2.6 | 0.8 | 54 |
| Coconut Cream – Tbsp | 147 | 1.5 | 15 | 3 |
| Coconut Milk | 80 | 0.5 | 5 | 7 |
| Protein | 120 | 24 | 1 | 3 |