Blueberry Froyo Smoothie Recipe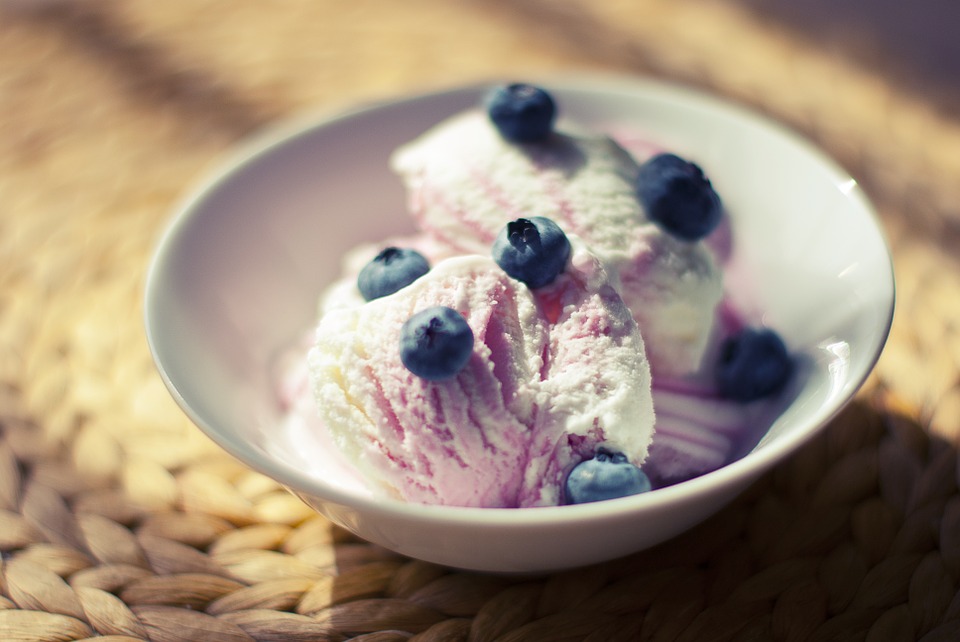 This is a smoothie which resembles blueberry frozen yogurt in flavor. Unlike frozen yogurt it does not contain any processed sugar. It has about 21 grams of protein and is a god shake for those looking to get some vitamins along with their dairy.
Ingredients:
3 Frozen Bananas
4-5 Dates
1 Cup Frozen Blueberries
1/2 Cup Greek Yogurt
1/2 Cup Milk – Whole
Directions:
Pitt the dates, throw everything into a blender and blend. Drink slowly as this smoothie is cold.
If you have a cheaper blender that has trouble blending up the dates, try to soak the dates in water before blending them.
Twists:
Add a spoonfull of peanut butter
or maybe a tablespoon of cocoa powder or even chocolate protein powder.
Nutrition Info:
| Item | Calories | Protein | Fat | Carbs |
| --- | --- | --- | --- | --- |
| Smoothie | 643 | 21 | 6 | 141 |
| Bananas | 315 | 3.9 | 1.2 | 81 |
| Dates | 103.5 | 0.9 | 0.15 | 27.5 |
| Blueberries | 85 | 1.1 | 0.5 | 21 |
| Greek Yogurt | 65 | 11.5 | 0 | 5 |
| Milk – Whole | 74.5 | 4 | 4 | 6 |