Fresh Cantaloupe Smoothie Recipe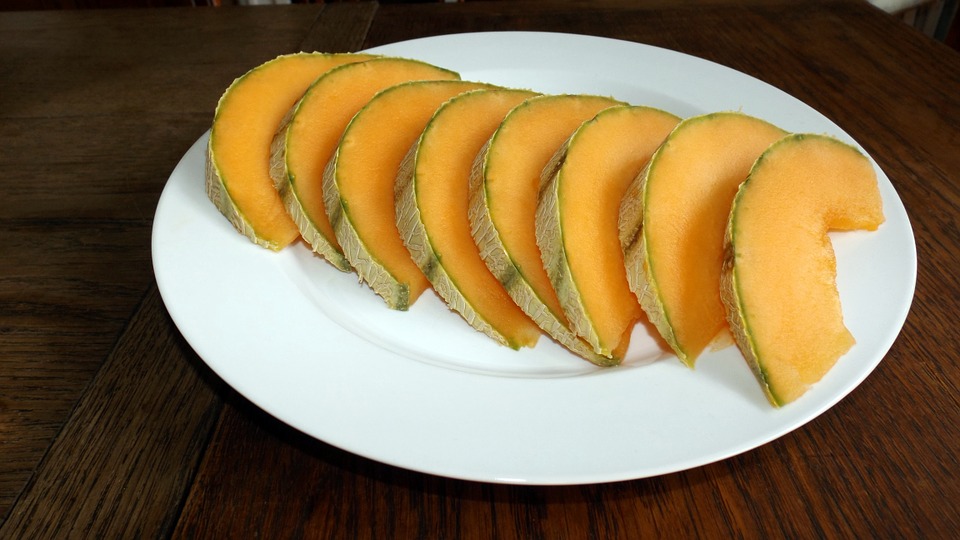 Like all melons, cantaloupe is a cool refreshing fruit. It's great in the summer as a snack or the base of a lighter meal. On hot summer days I like my smoothies to be juicy and light. Cantaloupe is the perfect ingredient for a summer smoothie.
Cantaloupe is a good source of potassium; vitamins A, B and C; and magnesium. Like all fruits it is also a great source of fiber.
This smoothie recipe is pretty low in calories. It's good as either a summer snack or as a healthier alternative to fruit juice.
On hot summer days I drink a lot. When I was younger this would be things like soda or fruit juice. Now that I am older and wiser and know how unhealthy sugary drinks like that can be, I stick to water and smoothies.
Ingredients:
1 Cantaloupe
1 Banana
1 Pineapple
1 Almond Milk
Ice
Directions:
Mix it up in a blender. Add as much or as little ice as you want. Drink it.
Twists:
Add some frozen strawberries.
Use coconut water instead of almond milk.
Nutrition Info:
| Item | Calories | Protein | Fat | Carbs |
| --- | --- | --- | --- | --- |
| Smoothie | 301 | 5 | 2 | 70 |
| Cantaloupe | 54 | 1.3 | 0 | 13 |
| Bananas | 105 | 1.3 | 0.4 | 27 |
| Pineapple | 82 | 1 | 0 | 22 |
| Almond Milk | 60 | 1 | 2 | 8 |