A Two Ingredient Homemade Gainer Shake Recipe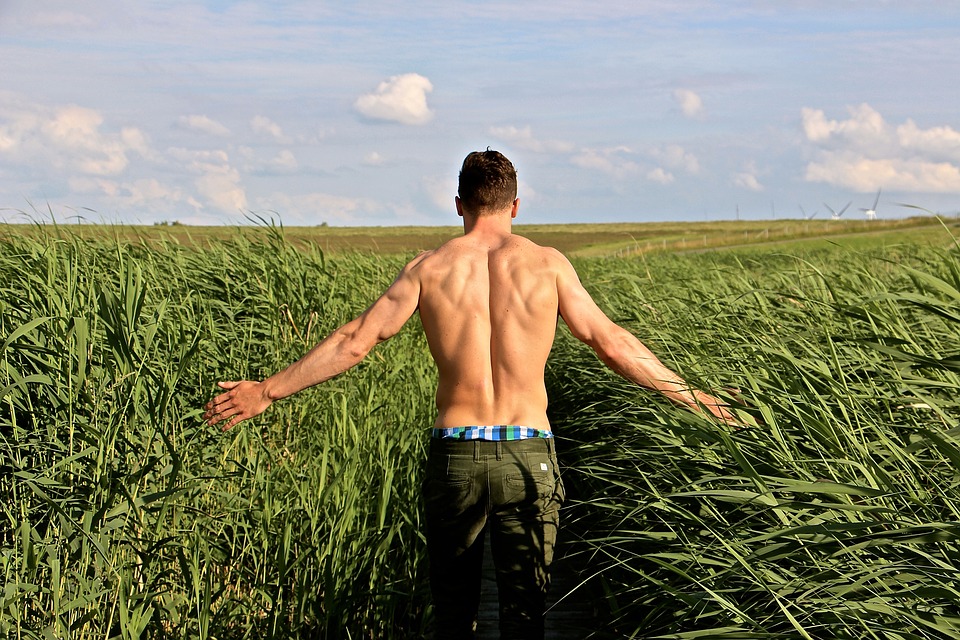 Gainer shakes are used to help with weight gain. They allow you to easily add hundreds of extra calories to your diet. They are effective because you drink a gainer shake instead of eating one, which means you can chug down the calories quickly and easily. If you have trouble gaining weight, a good gainer shake can make your weight gain journey a lot easier.
There are a lot of commercially available gainer shakes. These shakes vary in their ingredients, but often times they are simply a less healthy version of a protein powder. I say that they are less healthy, because a lot of these gainer shakes take an existing protein powder recipe and add high-calorie ingredients like sugar to them.
Some complex gainer shakes add a million different ingredients to their powder in an attempt to make the powder sound more healthy. This is usually to mask the unhealthy ingredients. If you have a million different ingredients to read through, you might not notice all the unhealthy stuff they add.
If you are looking for a commercial gainer shake, I like the Naked Mass gainer shake. This isn't the cheapest gainer shake, but it's one of the most simple. It contains three basic ingredients that will help in building muscle mass and putting on weight. Along with a balanced, healthy diet, the Naked Mass gainer shake will really help with a bulk.
The biggest downside of the Naked Mass gainer shake, and other higher quality gainer shakes is their price. Commercial gainer shakes are either expensive or they are made with a cheap recipe that is based around sugar and low quality protein powders.
The best solution is to make your own gainer shake. A homemade gainer shake is going to save you a ton of money, and it's going to be healthier than most store bought gainer powders. The best part is you can customize it to your specific needs. Everyones body is different, and you might be looking for a recipe that is not available in stores.
One of the simplest gainer recipes is made from two common ingredients: oats and protein powder. If you combine these two ingredients you will be able to make a drink that is packed with healthy calories, is high in protein, and doesn't add a bunch of unnecessary sugars to your diet.
Oats
There are some great reasons to add oats to a smoothie and these reasons also apply to a homemade gainer shake. Oats are a fantastic source of dense calories.
The calories that you get from oats are not "empty calories". They come from a whole food source and include a good amount of nutrients, such as fiber, iron and copper.
They are also a great source of natural plant-based protein.
Best of all, oats are super cheap. You are getting a ton of calories for only a few dollars. This is because oats are a calorie dense food that is easy to mass produce. Pound for pound oats and oatmeal is a super cheap source of calories.
Protein Powder
As I mentioned before, many gainer shakes are just protein powders with additional calories and larger serving sizes. The focus on protein is because most of us who want to gain weight are also interested in gaining muscle. Bulking is all about increasing muscle mass.
Very few people, other than those who are recovering from a serious illness, are simply trying to put on body fat.
Protein powder is a convenient way to ensure you are getting enough protein every day.
Along with that, protein powder adds some flavor to the otherwise bland-tasting oats. I personally really like chocolate flavored protein powder for this recipe.
Ingredients:
This recipe is as simple as it gets. You add two ingredients and you end up with a gainer shake that is better than most commercially available gainer shakes. The ratio I use is:
3 cups of oats
4 scoops of chocolate protein
Directions:
The tricky thing about this recipe are the oats. What I recommend doing is using a food processor or a clean coffee grinder to grind up the oats into a powder or flour. Do this while the oats are dry. This will create an oat powder that you can safely store.
Once you have the oats ground up, you can mix them together with the protein powder. Be sure that the mixture is fully mixed.
Store in a dry location and use just like you would with any other gainer powder. Add it directly to a smoothie or mix it up with water or milk in a shaker cup.
Twists:
Drink this with either water or milk, just like you would a store-bought gainer shake. Milk will obviously add additional calories, protein, etc.
Nutrition Info:
| Item | Calories | Protein | Fat | Carbs |
| --- | --- | --- | --- | --- |
| Smoothie | 1380 | 111 | 13 | 93 |
| Oats | 900 | 15 | 9 | 81 |
| Protein Powder | 480 | 96 | 4 | 12 |