Three Types Of Fitness Tattoos That Look Great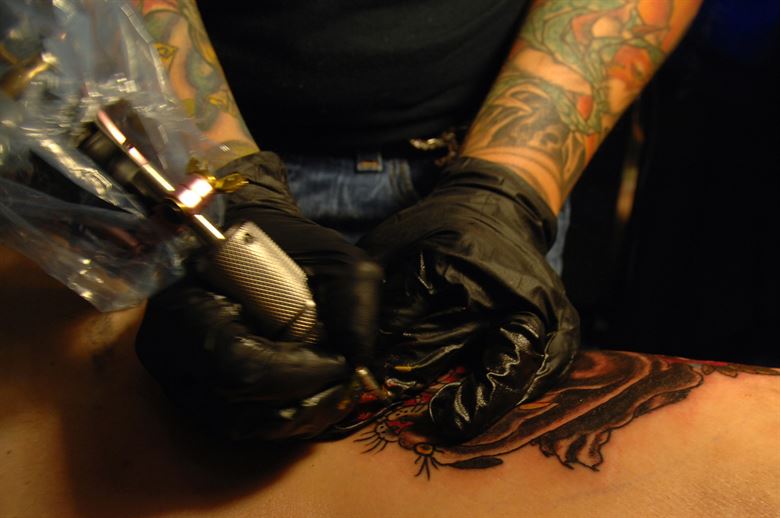 A good fitness tattoo is meaningful and looks inspiring. There's a lot of different tattoo styles out there, and that's an aesthetic decision you should decide on. The subject matter of the tattoo depends on what sport you play, but can be divided up into three broad topics. These are three different subject types that a fitness tattoo can have. When looking for an idea of the perfect fitness tattoo, think about these three topics and see if you can find inspiration for a tattoo.
Once you have a general idea of what it is you want tattooed, you can start to look at different tattoo styles and check out different tattoo artists to see who can best create the look and feel that you are going for.
Fitness Equipment
If you love a particular sport, think about getting the equipment of that sport tattooed. This clearly shows what one of your passions is. The fun thing about getting an item tattooed on your is it can be as simple or complex as you want. You can have a realistic 3D look, or a simple black and white geometric look to your tattoo.
The following two are fairly small tattoos, but each has a lot of meaning.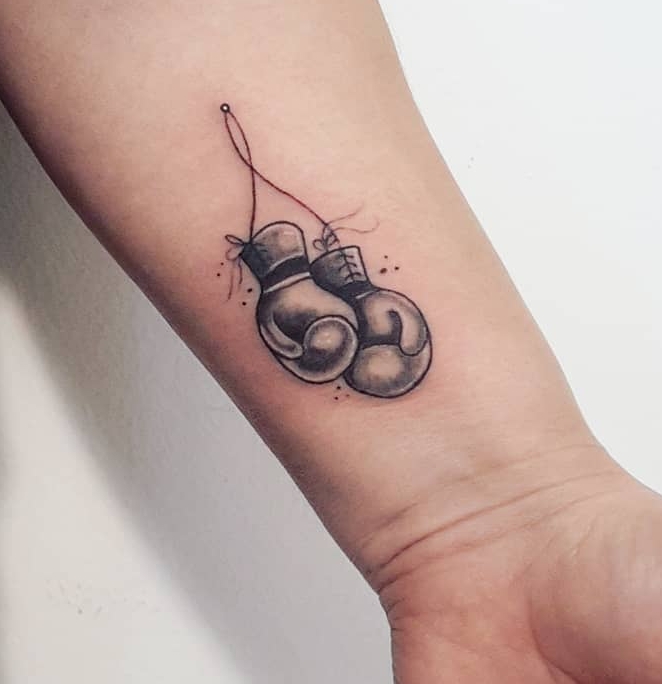 @martina.mora.tat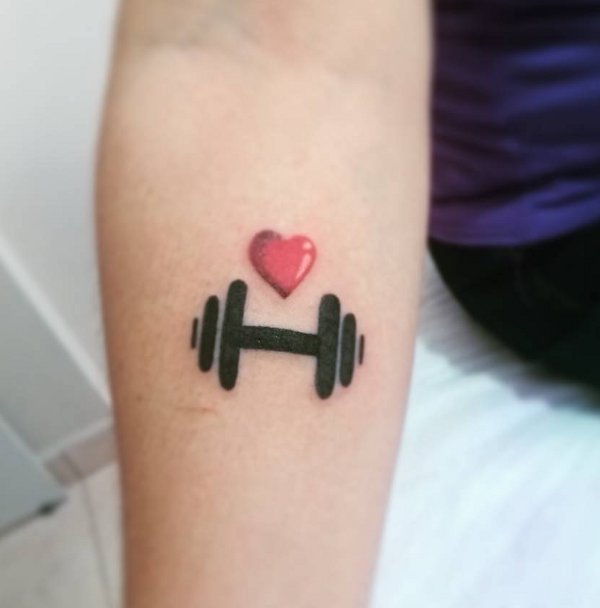 @mahtestae
Added Inspirational Text
There's a lot of fun ways to represent a sport. You can draw a participant from that sport, like the old school tattoo female boxer below. Or you can draw someone a little more abstract, like the watercolor tattoo footprint. Both tattoos use text to add a little bit more meaning to and inspiration to their tattoos.
13.1 miles is the length of a half marathon, which is a proud accomplishment, and the tattoo will always be a reminder of what they were able to accomplish. "Be brave" is a more general reminder to oneself. The tattoo images are good on their own, but the added text brings an additional level of meaning to the artwork.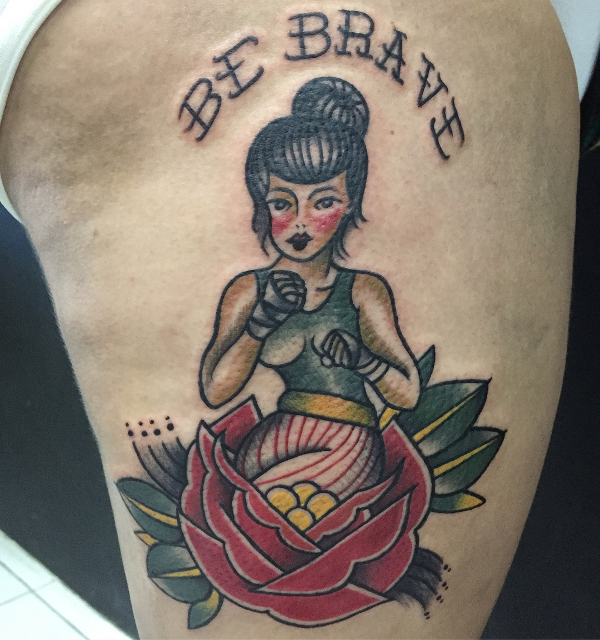 @brunaabelintattoo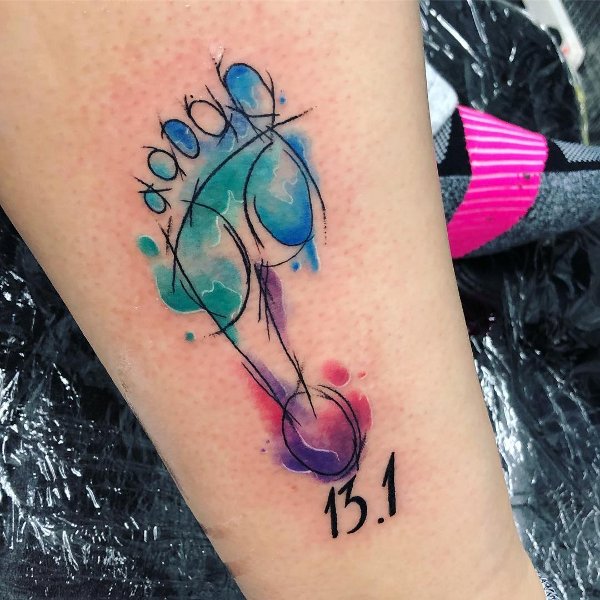 @lyreth_tattoo
Action Shots
There's nothing more inspiring than an athlete in action. A tattoo of someone engaging in a sport gives the tattoo artist a lot of freedom, but can also be difficult to capture. Attempting to capture motion in a static art form such as a tattoo is a challenge, but it can be extremely rewarding.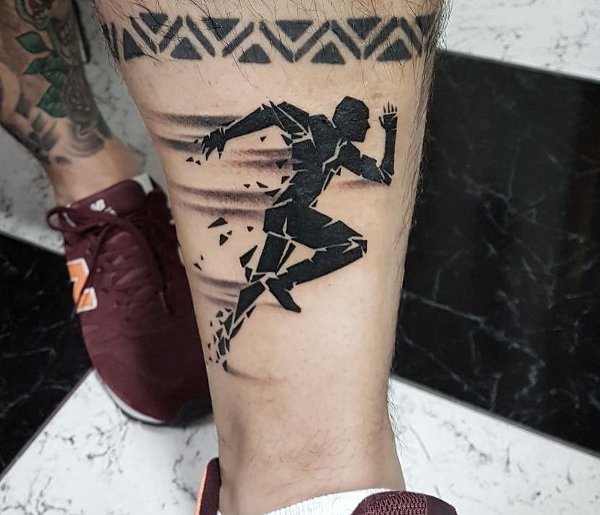 @southgama_tattoo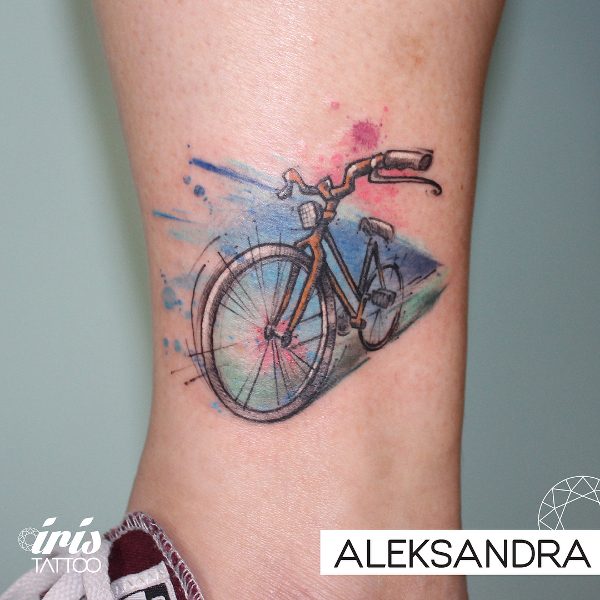 @iristattooart