Best Chalk Balls For Weight Lifting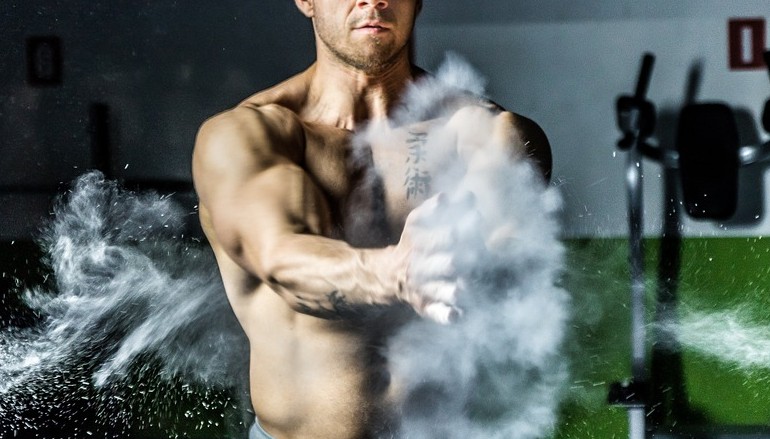 Weightlifting chalk is magnesium carbonate, MgCO3. It's used in weightlifting, rock climbing, gymnastics and other sports where a grip is important. What chalk does is absorb the naturally forming moisture on your hands, helping you get a better grip. For rock climbers, this means a better grip on the handholds they are climbing. For gymnasts it means making sure they do not slip off the parallel bars and other equipment. For weightlifters, it means not losing your grip when performing a heavy deadlift (or other lift).
I first discovered how much chalk improves my grip just by deadlifting using a bar that someone else put chalk on. I would follow someone who was lifting way more weight than I was, and when they were done with the bar, the bar would be covered in chalk. Using the bar covered in chalk I found my grip to be tighter and the bar was less likely to slip out of my hands.
Though I noticed the difference the chalk made, it was at least a year into my weightlifting journey before I bought some chalk myself. By that point I had started to use a mixed grip to better hold on to the bar, but there would still be times where I had to bail mid lift, not because the weight was too heavy but because my grip was getting too loose. I worked on improving my grip, but eventually decided to buy some chalk. Man, it made a huge difference. The bar really did stop slipping out of my hands and I was able to progress more rapidly.
I continue to use chalk to this day. The deadlift is my favorite lift, and I don't want to worry about the bar slipping out of my hand just because I have some sweat on my hands.
Why Use A Chalk Bag
There's a few different ways of storing and applying chalk to your hands. The most common is a chalk bag. This is just a bag that has a bunch of chalk in it that you dip your hands into. You will often see people using a chalk bag and then clapping their hands together creating a cloud of chalk.
A chalk bag is great for sports like rock climbing and gymnastics. For those sports you are likely to need slather your whole hand with chalk from the palms to your fingertips. For weightlifting, you usually don't need as much chalk. The reason is that you are gripping the bar in an exact fashion. Rock climbers and gymnasts will grab on to things while jumping or moving around, so their grip is not always exact. Sometimes their grip is just the tips of their fingers. A weightlifter is able to take their time and get their grip just right before attempting to lift.
That's the main reason I like chalk balls (also called chalk socks) more than chalk bags. A chalk ball is not going to waste the chalk by spreading it all over the place. Instead it is going to spread an even amount of chalk to your palms and fingers, but just at the areas you need the chalk most for weightlifting.
Some gyms have chalk bowls. These are nice because you don't have to buy your own chalk. At the same time, you are sharing chalk with everyone else at the gym. You might not want to use chalk that had everyone else's sweaty hands in it.
The Best Chalk Balls For Weightlifting
A good chalk bag will ensure that the chalk is spread evenly. You don't want clumpy chalk.
A good chalk bag will also stop you from wasting chalk. You don't need a huge amount of chalk. Just enough to absorb any moisture on your hands. This also saves you money because you don't have to replenish your chalk supply as often.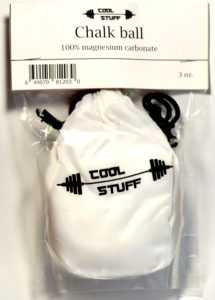 If this is your first chalk ball, I recommend getting this chalk ball and bag combination. The reason is that the bag will keep your ball safe and keep the rest of the gym clean. When using a chalk ball, you will want to keep it inside some kind of container to prevent the chalk from getting everywhere.
This two-in-one is great because if you ever choose to use a chalk bag instead of a chalk ball, you can easily do so. This product comes with 100% magnesium carbonate chalk, which is exactly what you want. It's a pure chalk product.
It's a fillable, reusable chalk bag with a fillable reusable chalk ball, and it's designed specifically for weight lifters.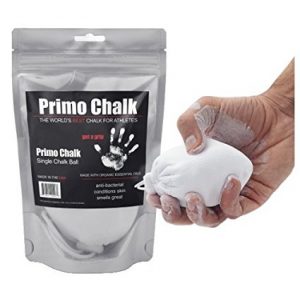 Primo Chalk is a very interesting product because it improves on existing chalk. Almost all weightlifting chalk brands contain only magnesium carbonate. Primo Chalk has a base of magnesium carbonate, but then also adds on five essential oils and epsom salt. This has a number of effects. It helps create a more sanitary, antimicrobial chalk. If you share chalk or are worried about your chalk developing bacteria over time, you should give this product a try.
Another reason for adding essential oils and salt to the chalk mix is that this helps keep your skin healthy. This is especially important for women weightlifters and others who care about how soft their skin is. Primo Chalk will help condition and protect your skin while you lift.
If you are not worried about either of these factors, then regular 100% magnesium carbonate will save you a few bucks. But if you are concerned about the health of your skin, you should give this product a try.
This is a high quality chalk that is used by the NFL, and is also the chalk that I personally use.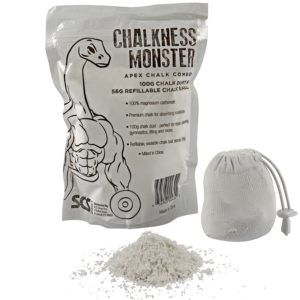 The Chalk Ness Monster is a premium quality 100% magnesium carbonate chalk that comes with a reusable chalk ball. There's really not much to add to this product description because it's such a simple product. You get a quality chalk ball along with some really high quality chalk. If you want simple, no frills chalk, get this.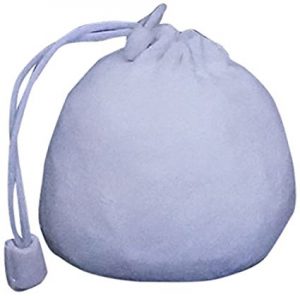 This another pure magnesium carbonate chalk and chalk bag combo. Z-Athletic is one of the most popular chalk brands in the world. If you are choosing between the Chalkness brand and the Z-Athletic brand, just choose whichever product is cheaper per ounce of chalk. There's really no difference between their chalk or their chalk balls.
Finally, if you cannot afford to spend the $10 or so dollars a real chalk ball, you can just use an old sock. Chalk bags were originally just socks that rock climbers and others filled with chalk. There is nothing preventing you from just getting an old cotton sock, filling it with chalk and tying off the end of the sock. People have been doing it for years.
The main difference between a sock and one of the chalk bags on this list is that a regular sock is less likely to distribute the chalk evenly across your hands.