Why I Add A Bit Of Flax Seed Meal To All My Smoothies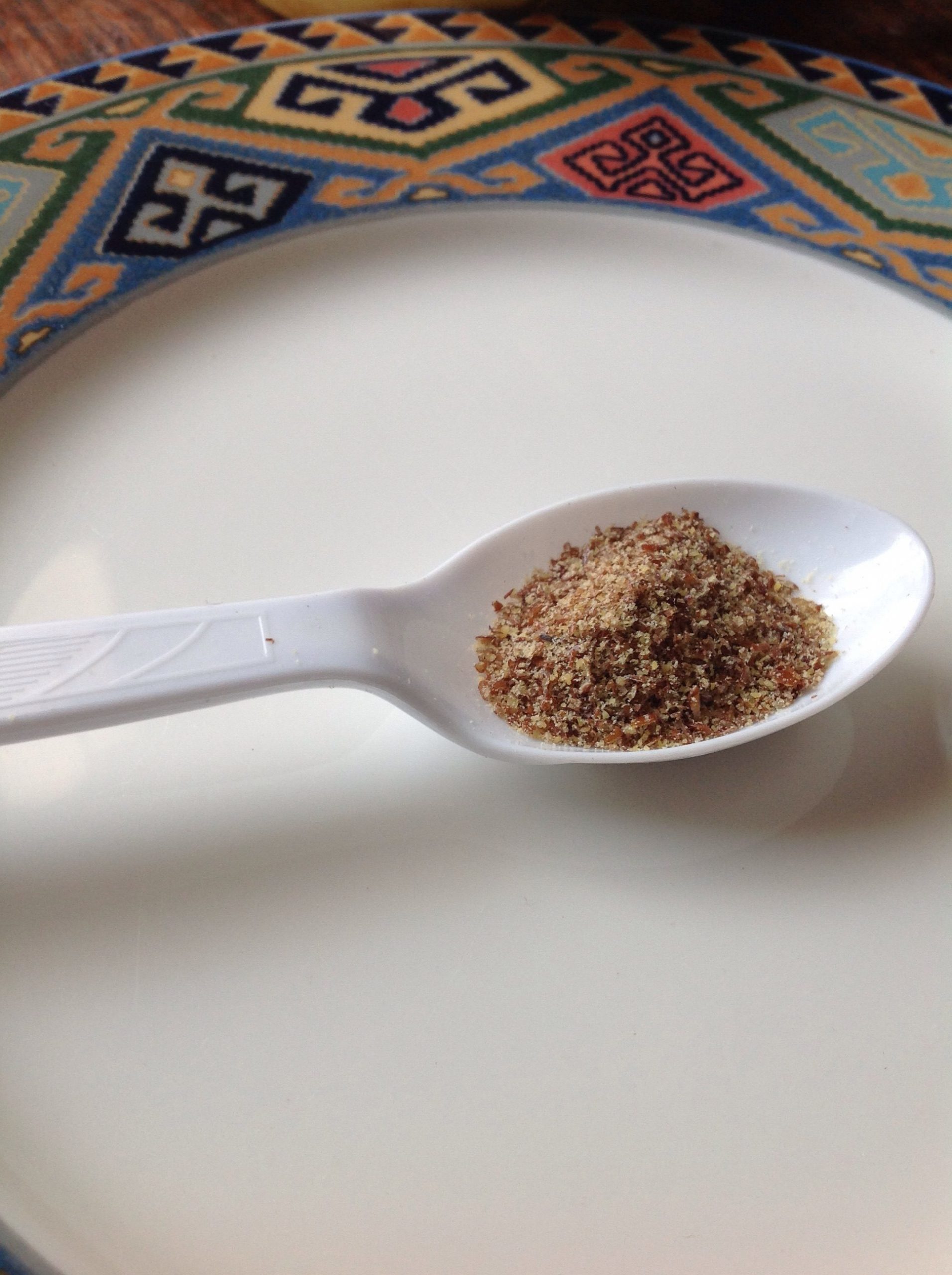 Flaxseed meal, (sometimes called linseed meal) is an all natural "meal" that I add to pretty much every smoothie I make. Unsurprisingly, flaxseed is the seed of the flax plant.
Flaxseed meal is just ground up flaxseed. People grind up the seeds into a "meal" to allow our bodies to easier absorb the nutrition. The seeds can be a bit hard to digest or breakdown without being crushed into meal. Crushing the seed down does not change the nutritional values of the flaxseed, it just makes is easier to digest.
Flaxseed meal is low in calories but high in nutrition. Many people add it as a supplement in their diet. Flaxseed Oil
is common in pill form. I prefer to eat whole foods rather than just extracted portions of the food. This is why I prefer natural flaxseed meal to just the flaxseed oil.
I don't add a huge amount of flaxseed meal to my smoothies. Just a bit. Usually a teaspoon or less. This way the texture and flavor of the smoothie is not really affected, but I still get the nutrition from the flaxseed. It doesn't hurt anything, and it gives my body a bit more fiber, omega-3s, and other nutrients that my smoothies might otherwise be lacking.
While I try to make every smoothie I drink healthy, including a bit if flaxseed really helps me know that every time I drink a smoothie I'm doing my body some good.
Flaxseed Health Benefits
Flaxseed has a lot of good in it.
It is low in calories, which means it cane be consumed when on a bulk or a cut. It won't affect weight gain or loss.

It's a great source of omega-3 (ALA). These are the "healthy fats" that you want more of in your diet. They have been linked to healthy cardiovascular systems, but studies also indicate a lot of other potential benefits. This is the same stuff that is found in fish oil and other nutrients. A teaspoon of Flaxseed meal has about 0.6 grams of omega-s, which is a bunch for a teaspoon.
Omega-3 fats are also linked to healthy skin and hair. Not only do they help you stay healthy, they help you look your best.
Flaxseed has a higher proportion of lignans than any other plant. Lignans are an antioxidant that have been shown to help balance hormones. They are especially helpful for women during menopause.
The fact that flaxseed contains an antioxidant not found in most other foods is reason enough for me to ensure that I consume it on a regular basis.
Ok, so I actually get a lot of fiber from the fruits and vegetables that I consume in my smoothies and in other meals I eat. However, flaxseed meal is a plant-based food. Plant-based foods tend to be high in fiber. If you are looking for more fiber in your diet, flaxseed meal is a great choice.

Flaxseed meal helps control glycemic levels. This is a big one. I tend to enjoy smoothies that are sweet, which means that my blood sugar levels can spike more than they should after certain smoothies. This is not always a bad thing. If I am beat after a hard workout or long bicycle ride I want something that will give me a boost quick. Other times I want something a bit more gradual.
The fact that flaxseed meal helps keep my blood sugar regulated is one of the top reasons that I eat it.
However, the main reason I add flaxseed to my smoothies is because it is so simple to do. Adding a teaspoon of flaxseed meal doesn't noticably change the smoothie in any way, but adds a bit of nutrition to my diet. And adding a bit of nutrition every day will have a lasting impact in the long run.
I eat Bob's Red Mill Brand
of flaxseed meal. You should be able to find flaxseed meal at many grocery stores. I know Trader Joes and Whole Foods carry it.
The taste of flaxseed is nutty. When you smell flaxseed meal, it should remind you of ground almonds or similar smells. If the smell is that of paint or something else it probably means that the flaxseed meal has gone bad and should be thrown out. The good news is that flaxseed meal is cheap. If yours goes bad, just get some more. To keep it from going bad store it in a cool dry location.