Creamy Strawberry Smoothie Recipe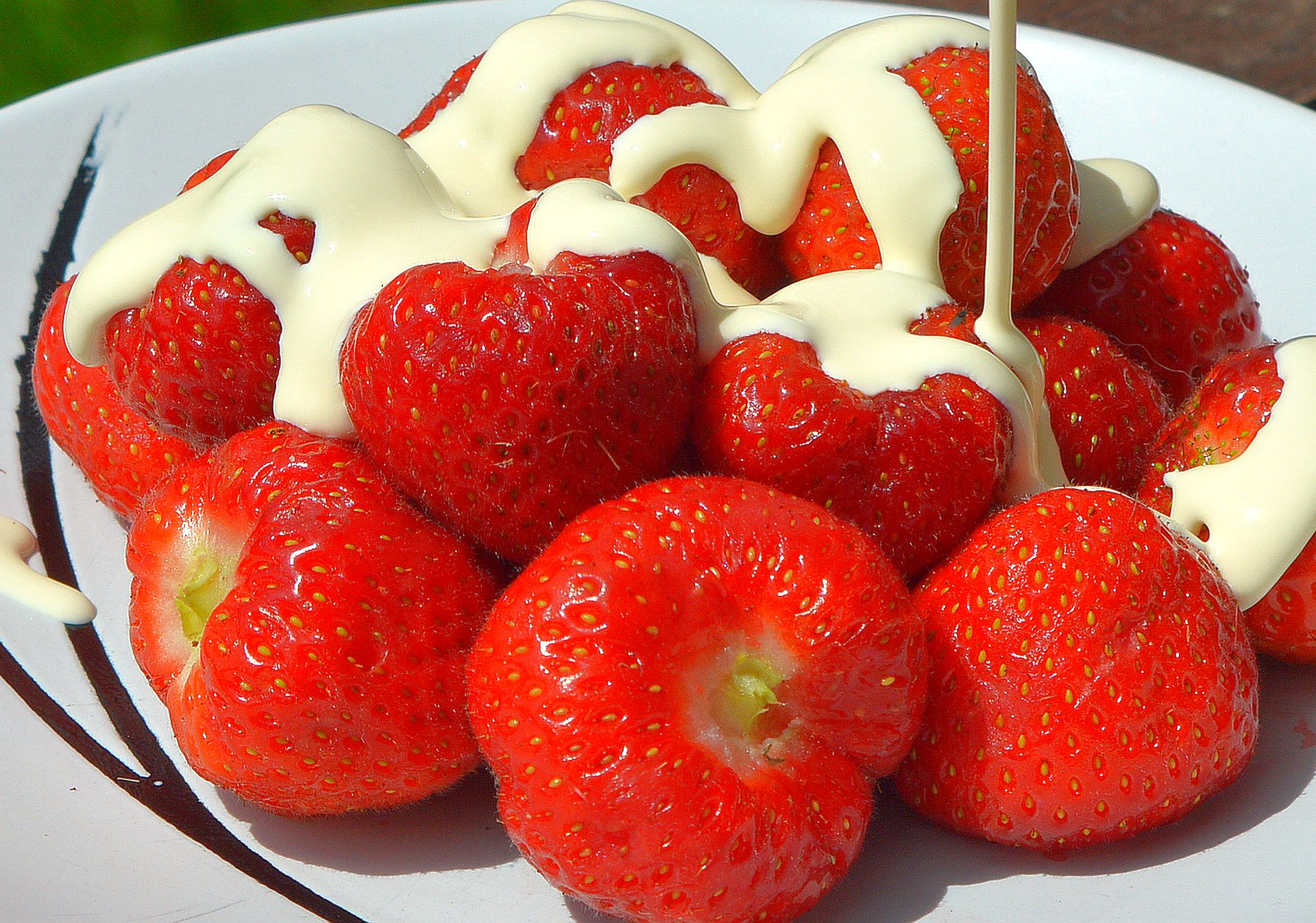 This is a high calorie smoothie recipe that is similar to strawberry ice cream in flavor, though not as sweet. Most of the calories come from the heavy cream, which is also true of ice cream. The reason ice cream is so good is all the fatty cream. Mmmmm, ice cream.
If you read enough of the recipes on this site you will know I love ice cream and I am especially fond of strawberry ice cream. But I also try to keep my diet somewhat healthy, even when bulking. This means I don't eat ice cream as often as I wish I could (every day!) Instead I settle for creamy, high calorie smoothie recipes like this one.
The bananas and dates add a lot of sweetness to this recipe, so don't be mislead. The smoothie will definitely be sweet, it just might not be as sweet as a cup of ice cream. Ice cream has cane sugar and other sweeteners added to it. This smoothie recipe has only dairy and fruits. Though of course you are welcome to add sweeteners to this recipe. I don't think they are necessary.
Ingredients:
1 Cup Heavy Cream
1 Cup Milk – Whole
1/2 Cup Dates
3 Bananas
2 Cups Frozen Strawberries
1 Cup Spinach (optional)
Directions:
Pit the dates. Blend and enjoy. If you have a powerful blender then the dried pitted dates should not be a problem. Otherwise you may want to soak them in water for a few hours before blending them.
Feel free to use a frozen banana or even two instead of three fresh bananas.
The spinach adds some healthy nutrition without altering the flavor very much, so there is something to be said about how pretty this smoothie looks without the green.
Twists:
I'm sure you can make this into a chocolate based smoothie instead of strawberry. Try some cocoa and chocolate protein powder instead of the strawberries, and then use frozen bananas instead of fresh ones.
Nutrition Info:
Need some calories? Have some calories!
| Item | Calories | Protein | Fat | Carbs |
| --- | --- | --- | --- | --- |
| Smoothie | 1590 | 22 | 98 | 177 |
| Heavy Cream | 820 | 5 | 88 | 6 |
| Milk – Whole | 149 | 8 | 8 | 12 |
| Dates | 207 | 1.8 | 0.3 | 55 |
| Bananas | 315 | 3.9 | 1.2 | 81 |
| Strawberries | 92 | 2 | 0 | 22 |
| Spinach | 7 | 1 | 0 | 1 |