Mango Blueberry Protein Smoothie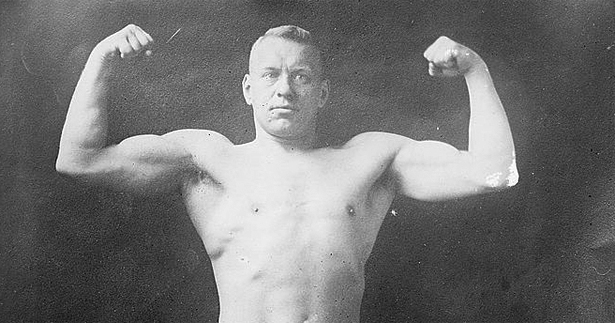 Check out this mango and blueberry smoothie. It's got a great amount of protein. It's also a high calorie smoothie great for gaining weight and muscle. It comes in at just under 1000 calories, but depending on the type of protein powder you use it might be over 1000 calories.
This recipe was actually my first attempt at including tofu in a smoothie. I was really hesitant at first. I mean, I think flavored and fried tofu is great, but fried anything tastes great. Tofu just didn't sound like something I would want to drink. But it is a great source of vegetarian protein, and I am perfectly fine drinking soy-milk, which is made from the same plant. So I gave it a try and it actually wasn't bad at all.
My tofu hesitation was really similar to how I was hesitant to try yogurt in a smoothie. For the longest time I thought yogurt would be too sour to add to a smoothie and would ruin the flavor of the smoothie recipe. That was just a gains goblin (someone who steals your muscle gains) idea. Yogurt is good in smoothies and so is tofu. If you are worried about the tofu making the smoothie not taste good feel free to use yogurt instead.
I use Vega Tropical
for this smoothie as I think the taste goes really well with the mango and blueberries. I tried Vega protein as a free sample and really liked the taste of it. However, it does have less calories and protein per scoop than the regular whey protein powders I also use.
Ingredients:
1 Cup Frozen Mango
1 Cup Frozen Blueberries
6 Ounces Tofu, Silken
1 Cup Milk – Whole
1 Tbsp Olive Oil
2 Bananas
2 Scoops Protein
1 Kale (optional)
Directions:
Twists:
I prefer this recipe without the kale. But I still felt like I needed to include it in the ingredient list as kale is just so healthy.
You can use soymilk instead of cow milk to make this smoothie recipe vegan.
Nutrition Info:
| Item | Calories | Protein | Fat | Carbs |
| --- | --- | --- | --- | --- |
| Smoothie | 995 | 56 | 27 | 130 |
| Mango | 99 | 1.4 | 0.6 | 25 |
| Blueberries | 85 | 1.1 | 0.5 | 21 |
| Tofu, silken | 120 | 10 | 4 | 4 |
| Milk – Whole | 149 | 8 | 8 | 12 |
| Olive Oil | 119.3 | 0 | 13.5 | 0 |
| Bananas | 210 | 2.6 | 0.8 | 54 |
| Kale | 33 | 3 | 0 | 6 |
| Protein | 180 | 30 | 0 | 8 |