Extra Virgin Versus Pure Olive Oil In Smoothies?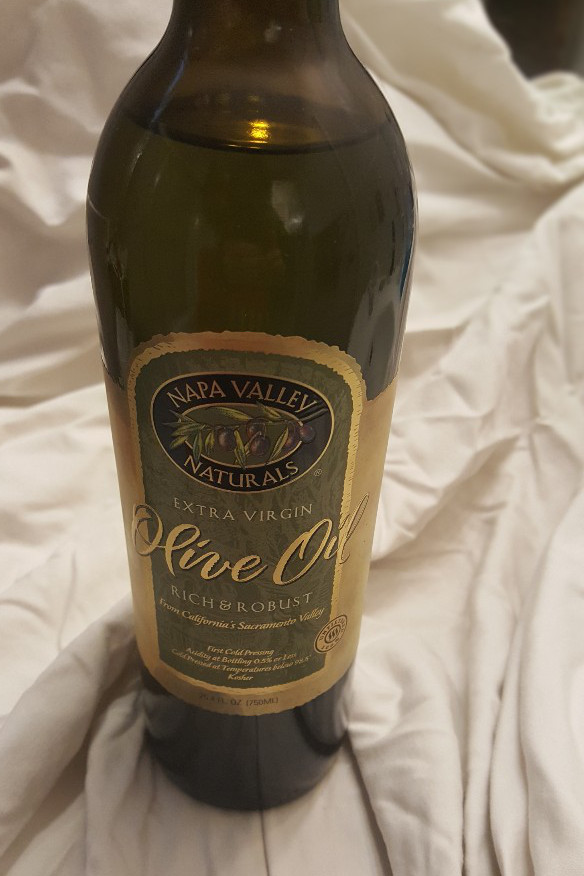 Adding olive oil is a popular way to add more calories to a smoothie. A table spoon of most cooking oils has around 120 calories, and olive oil is one of the healthiest types of cooking oils.
Cooking oils are almost entirely made from fat, so adding a tablespoon of oil to a smoothie can help balance the ratio of carbohydrates, proteins, and fats. This is something people on a low-carb or keto diet are especially interested in.
If you choose to add olive oil to your smoothie recipe, you need to decide on whether you will use extra virgin olive oil, pure olive oil, or light olive oil. These three types of oils are all made from olives, but they differ in how they are processed. Though extra virgin olive oil is usually the most popular type of oil sold in super markets, it is not necessarily the best type of oil to add to your smoothie.
Why Add Olive Oil To A Smoothie?
Oils are usually not added to a smoothie to enhance the flavor or texture of a smoothie. In many larger smoothies, you won't even notice an extra tablespoon of olive oil. So why add this common cooking oil to a smoothie?
Extra Calories: the main reason people add olive oil to smoothies is when they are attempting to gain weight and they need extra calories. A single tablespoon of olive oil adds 120 calories to ones diet. This is a very large amount of calories for such a small amount of food.
The nice thing about olive oil is it can be added to most smoothie recipes without altering the smoothie flavor too much.
Extra Fat: another reason someone may add olive oil to their smoothie instead of other high calorie ingredients is the high fat content of olive oil. A good macro-nutrient balance is an important part of a healthy diet. This means balancing fats, carbs, and proteins.
A lot of smoothie recipes have a good amount of carbs and proteins, but lack healthy fats. A tablespoon of olive oil can help balance the recipe.
Nutrition: olive oil, specifically extra virgin olive oil has a lot of great nutritional value. It contains antioxidants and is made up of healthy monounsaturated fats. These are the good types of fats. It also has some anti-inflammatory properties. Olive oil is a healthy food and can be a key part of a healthy diet.
What Type Of Olive Oil Should I Add To My Smoothie?
So there are three types of olive oil commonly available in grocery stores: extra virgin, pure, and light. All three types of olive oil are made from olives, but the process used to make them is what differentiates them.
Extra virgin olive oil is the most popular type of olive oil. It is the best quality olive oil with the most nutrients and the strongest taste. Extra virgin olive oil is made by pressing the oil out of olives. There is no heat involved in the process. This leaves the oil in its purest, rawest form. This also makes extra virgin olive oil the most expensive type of olive oil.
Extra virgin olive oil is great if you want the olive oil with the most antioxidants. Because the extra virgin olive oil is the least processed type of olive oil, it contains the most nutritional value. Note, that cooking extra virgin olive oil destroys some of its nutritional value.
Pure olive oil is processed using heat and chemicals. Pure olive oil is made from lower quality olives. These lower quality olives do not have the same pleasant taste that you get from the olives used in extra virgin olive oil. Because they do not taste as good, the oil from these olives is treated using heat and chemicals to hide their taste. The result is a tasteless oil that has lost some of the nutritional value during the heating process. A small amount of extra virgin olive oil is then mixed with this flavorless oil to give it an olive flavor.
Pure olive oil is good for cooking because it has a higher smoke temperature. This type of olive oil can be good for smoothies that where you want extra calories, but do not want to taste the olive oil. Because pure olive oil has a milder taste you will not notice a tablespoon as easily as you might the stronger flavor of extra virgin olive oil.
Light olive oil is not light in terms of calories. Light olive oil is called light because it has the mildest olive oil flavor. It is produced in a similar way as pure olive oil, using heat, but even less extra virgin olive oil is used to flavor it.
This is the cheapest and mildest olive oil type and is good for anyone who really does not want to taste olive oil in their smoothie. Though if you hate the taste of olive oil that much, you are probably better off adding a different type of cooking oil to your smoothies.
In summary:
Extra virgin: good nutritional value when consumed raw, most flavorful, most expensive.
Pure: Less nutritional value, less flavor, cheaper.
Light: Less nutritional value, little flavor, cheap.
Finally, be aware that in a lot of locations there is little regulation of olive oil. A cheap extra virgin olive oil may actually not be pure extra virgin olive oil. The best way to tell how good an olive oil is, is to open the bottle and trying a spoonful. The taste should be pleasant.
Also, know that olive oil does go bad with time. It is not like wine. Over time olive oil will start to taste less good.