6 Simple Ways To Add Calories To Your Smoothie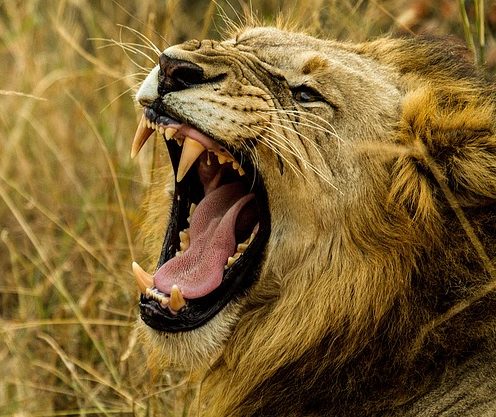 Gaining weight can be hard. Drinking your calories makes gaining weight easier. When you drink your calories you are able to consume more calories at a quicker pace. High calorie smoothies are an important tool for weight gain.
There are some basic ingredients that you can add to almost any smoothie recipe to add some extra calories to that smoothie recipe. Whether you drink smoothies for their delicious taste or for their nutritional values, these ingredients will enhance your smoothie to the next level. I bet you already have most of these around the house.
Cooking Oil
Adding a tea spoon or table spoon of olive oil to your favorite smoothie will do little to change the texture or taste of the smoothie. A single table spoon of olive oil has around 120 calories. This is true of most cooking oils. This extra hundred calories can go a long way if you do it on a regular basis.
This is also a good reason to be generous with olive oil when making a salad. You can bump a salad which has very few calories into one that will help you gain some weight.
Dates
I add dried dates to almost every smoothie I make. I usually just add two pitted dried dates. I don't bother to soak them beforehand as my fancy Vitamix blender is able to chop them up without a problem, but if you have a cheaper blender you may want to soak them a bit before using them in your smoothie.
Each date has around 20 calories, so adding two little dates to my smoothie adds an extra 40 calories. More importantly, dates are so sweet that they are an excellent post workout addition to any smoothie. They immediately give me more energy and help me recover from a tough day at the gym.
I also really like the sweetness that dates add to my smoothies. If you are looking to make your smoothies a little bit sweeter, try adding a couple pitted dates to your blender. They will go a long way in making the drink sweet and delicious.
Heavy Cream
If you are trying to gain weight then you probably already add whole milk to your smoothies. Whole milk will get you a lot further than 2% milk, but if you want a real pro-tip, try using heavy cream or half-and-half in your smoothies. This will make your smoothies have a creamy texture, similar to ice cream, but without all the added sugar and other additives you find in ice cream.
Heavy cream is ideal for those who really struggle to get enough calories in their diet. A half cup of heavy cream has 410 calories. If you feel like you are trying your best and still cannot gain weight, add some heavy cream smoothies into your diet.
Ice Cream or Sugar
If you are really desperate to gain weight and don't mind consuming processed sugar, adding some ice cream can really increase the calories in a smoothie. The main ingredients of most ice creams are heavy cream and sugar, two very high calorie foods. You can easily turn many smoothie recipes into milk shake recipes by mixing frozen fruit, milk and ice cream together.
You can also simple add a tablespoon of sugar to your smoothie. I think brown sugar is especially delicious in a lot of smoothie recipes. Processed sugar is not exactly healthy for you, but it will make your smoothies sweet and will add some extra calories.
Nut Butter
A tablespoon of almond or peanut butter has around 100 calories. I think that nut butters taste especially good with bananas. They also help thicken your smoothie.
Commercial Weight Gainer Powder
You are not alone if you are having trouble gaining weight. There is a whole industry dedicated to selling powders and drinks called gainer shakes that help people gain weight. They usually include a good amount of protein, vitamins and minerals in the powder and can definitely help with weight gain.
A lot of gainer shakes instruct you to drink them with water, but you can just as easily add a couple bananas and some other healthy ingredients into a blender with the water and the gainer powder. Adding these whole foods to your gainer shakes will make them healthier and help you have a healthy digestive system.
It's not uncommon to find gainer powders that contain 1,250 Calories per 2-Scoop Serving. If that doesn't help you gain weight, then nothing will. Even if you add less than two scoops, you will find that adding gainer powder to your smoothies will make gaining weight much easier.